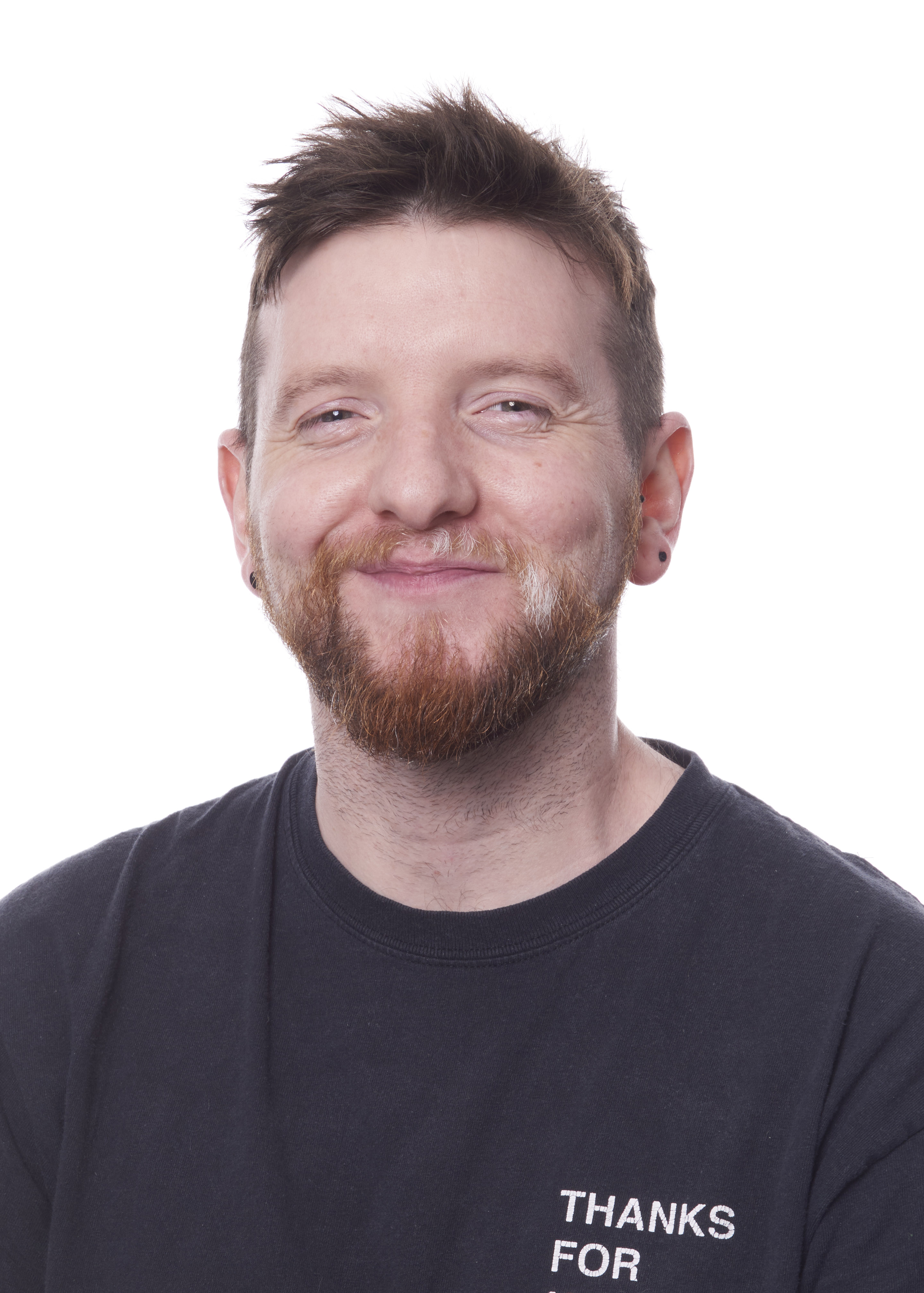 Aaron
Customer Support Advisor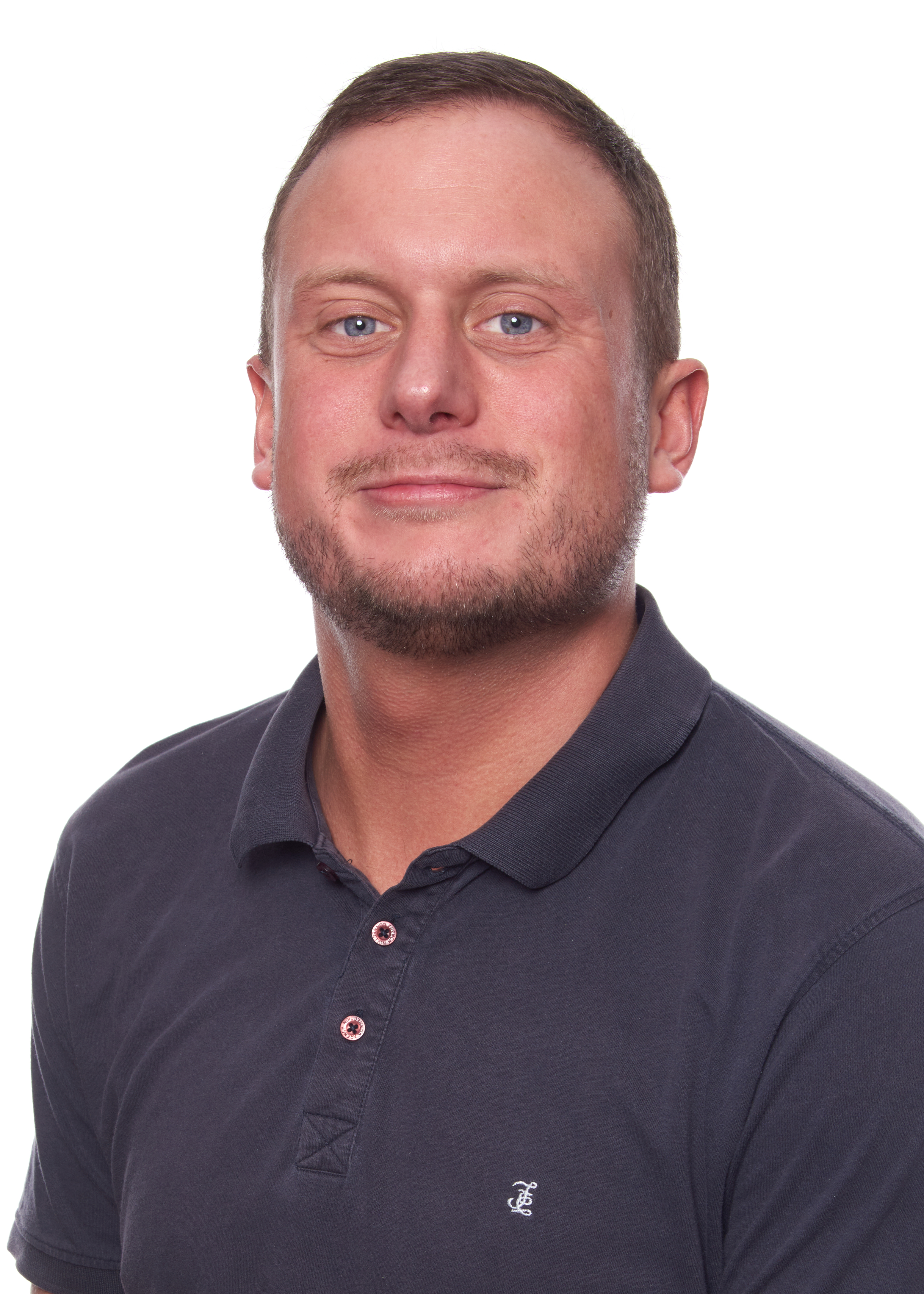 Adam
Senior Customer Operations Assistant
Hi I'm Adam , I work mainly in closure of accounts in Customer Operations. Spare time I like socialising with friends and family and bit of a movie geek!!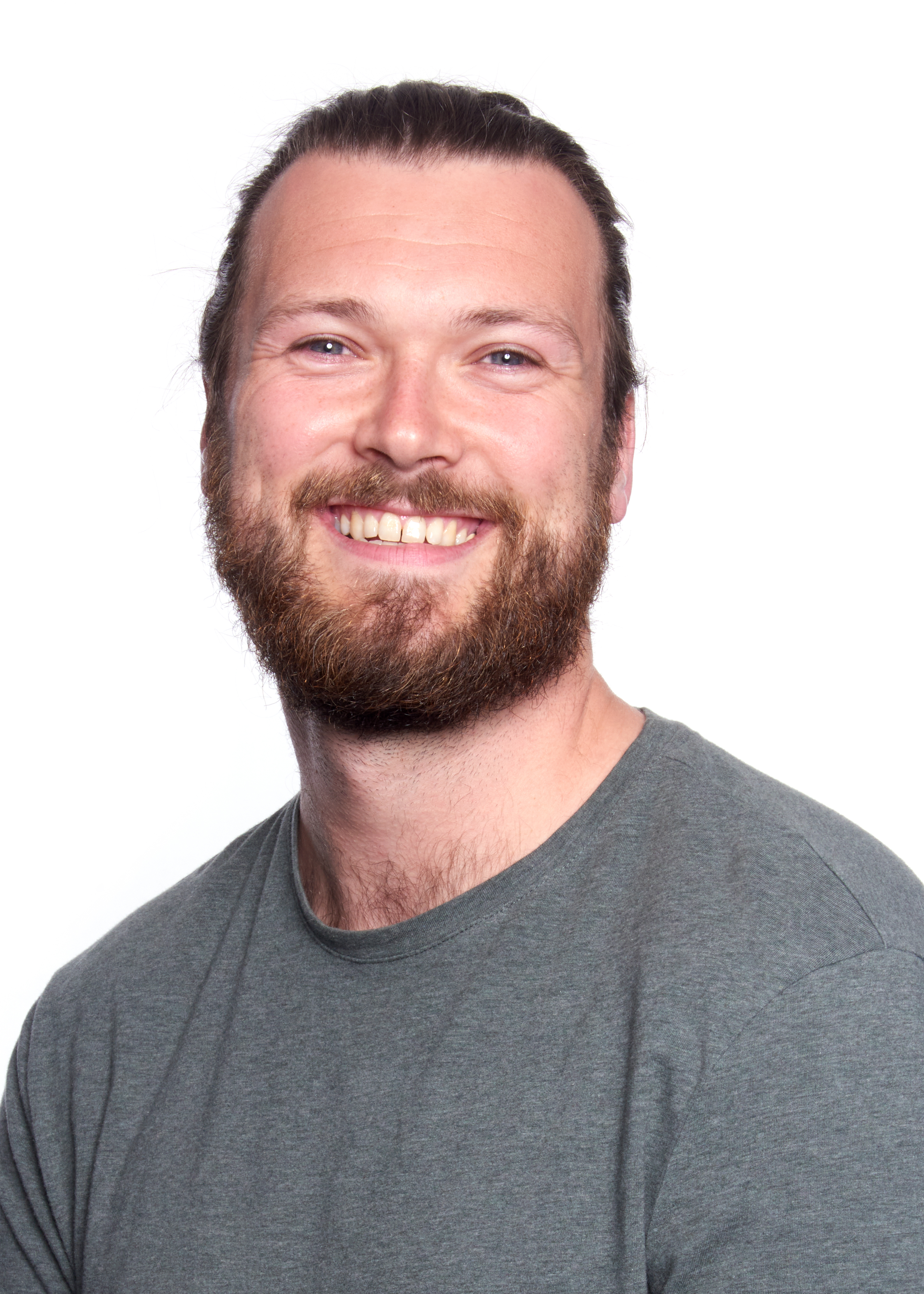 Adam
People Advisor
I spend most of my time with Stan, my 3yo Border Collie. A few years ago, me and my fiancée bought an old, ugly house. Now we spend a lot of time (and money!) trying to bring it back to life.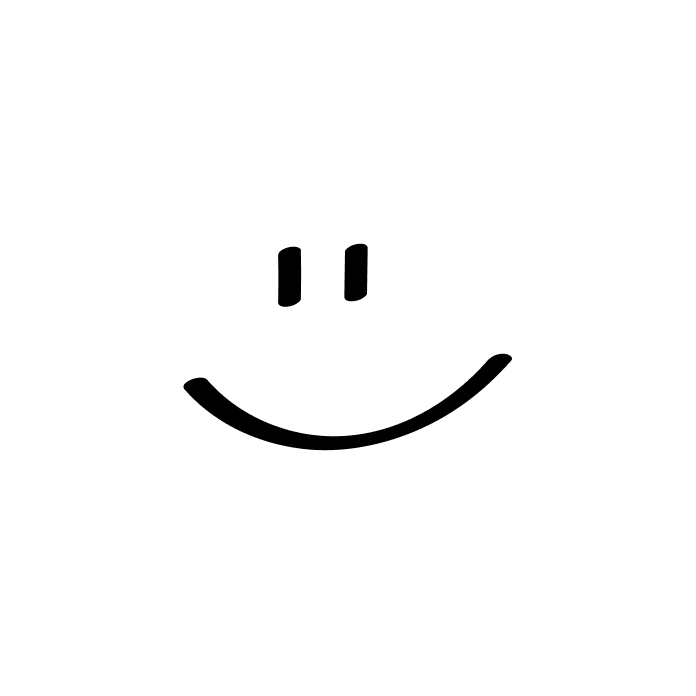 Ainsley
Designer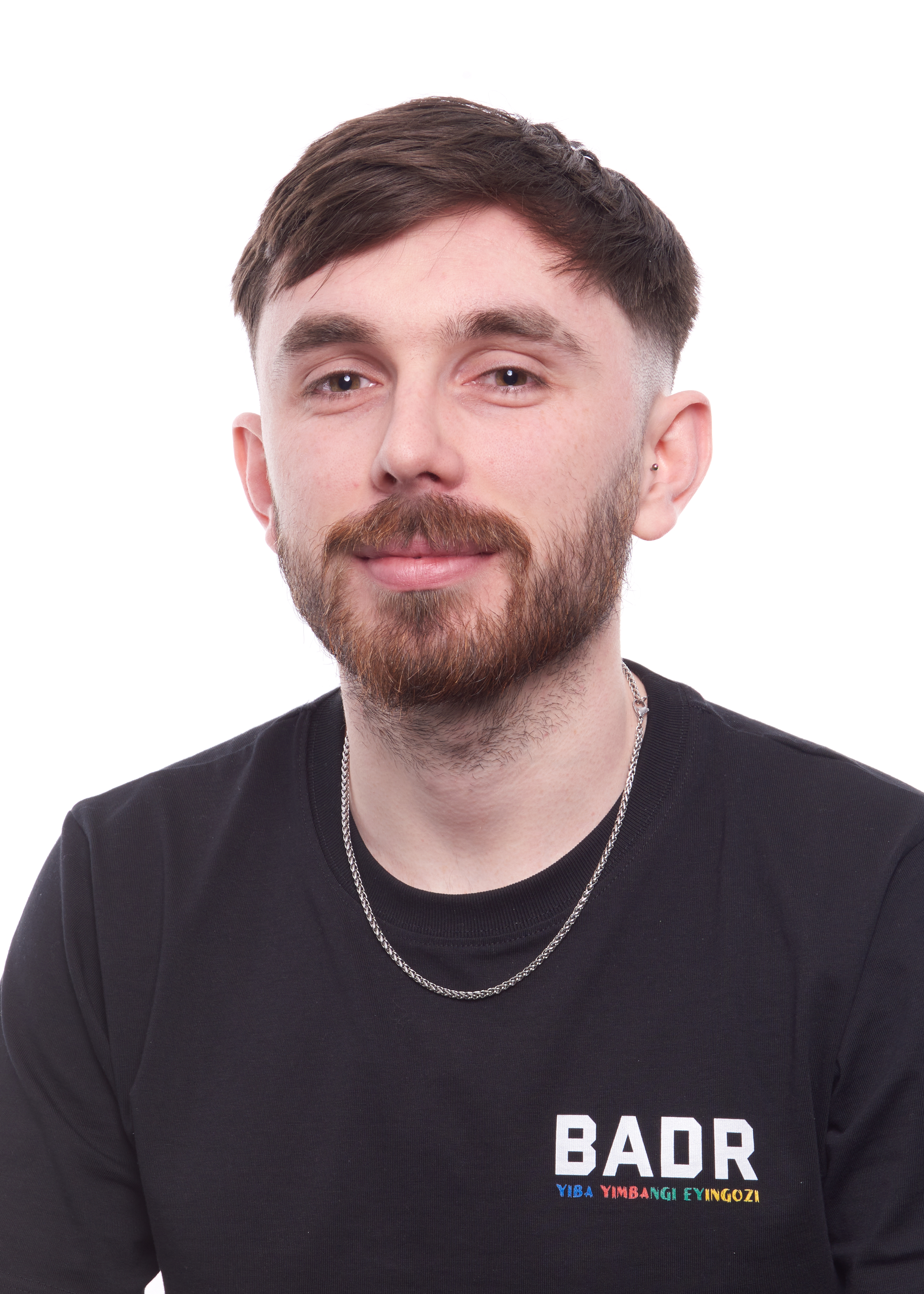 Alex
Customer Support Advisor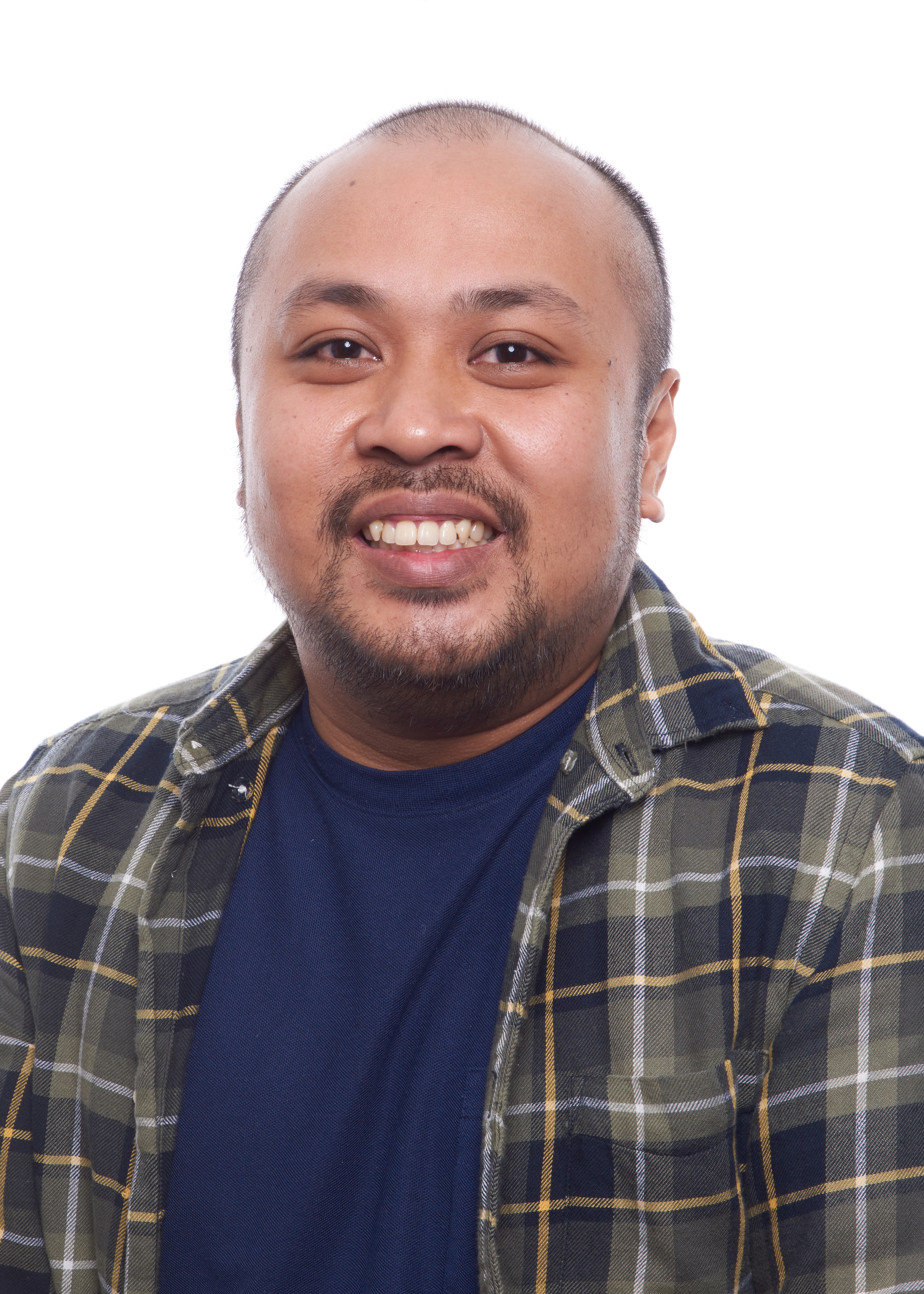 Allan
Customer Operations Assistant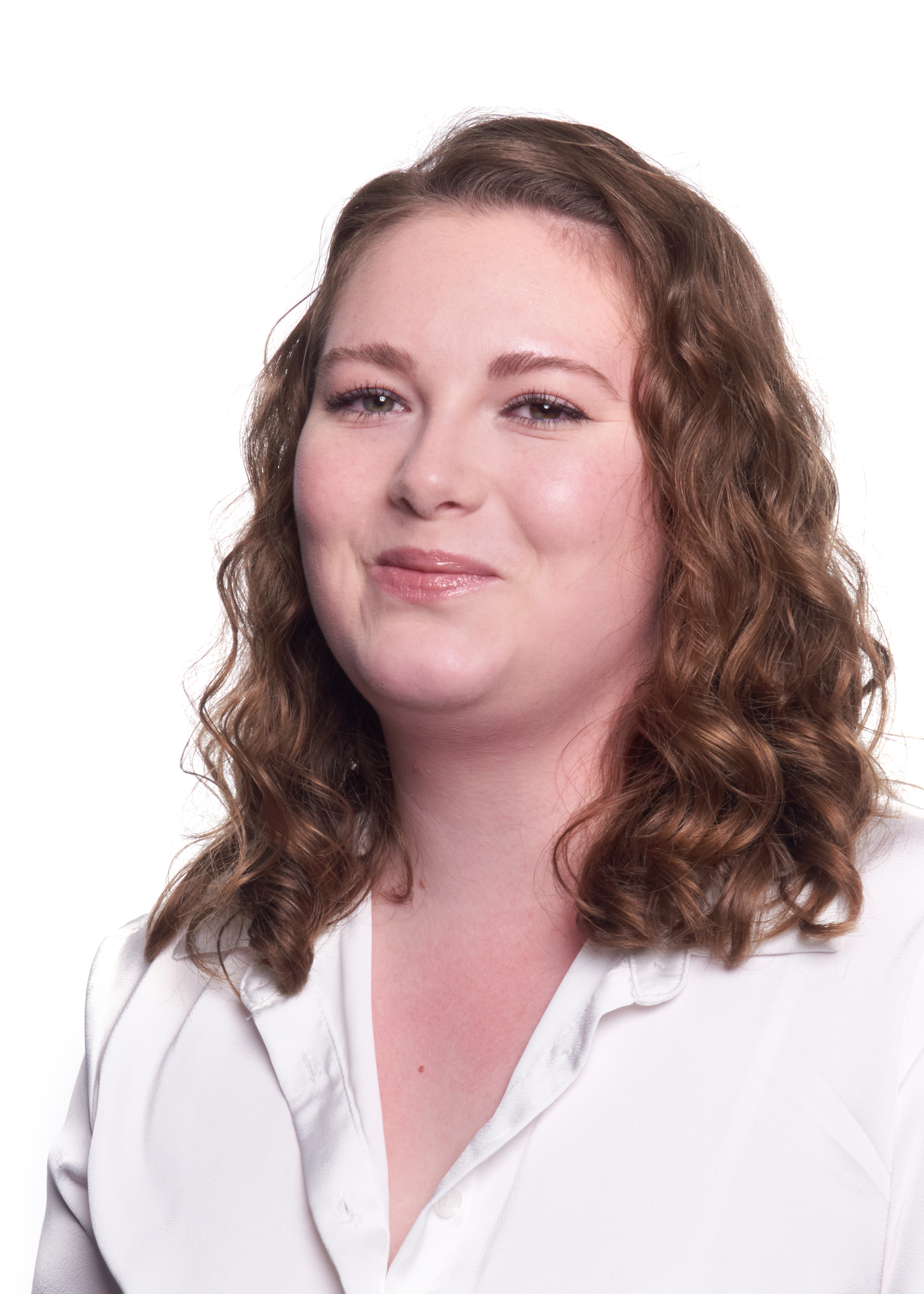 Amber
Commercial Operations Assistant
Outside of work, I enjoy reading, writing, and cuddles with my elderly cat George (and my two other cats...and dog!) My Mastermind specialist subject would be Disney's Mulan.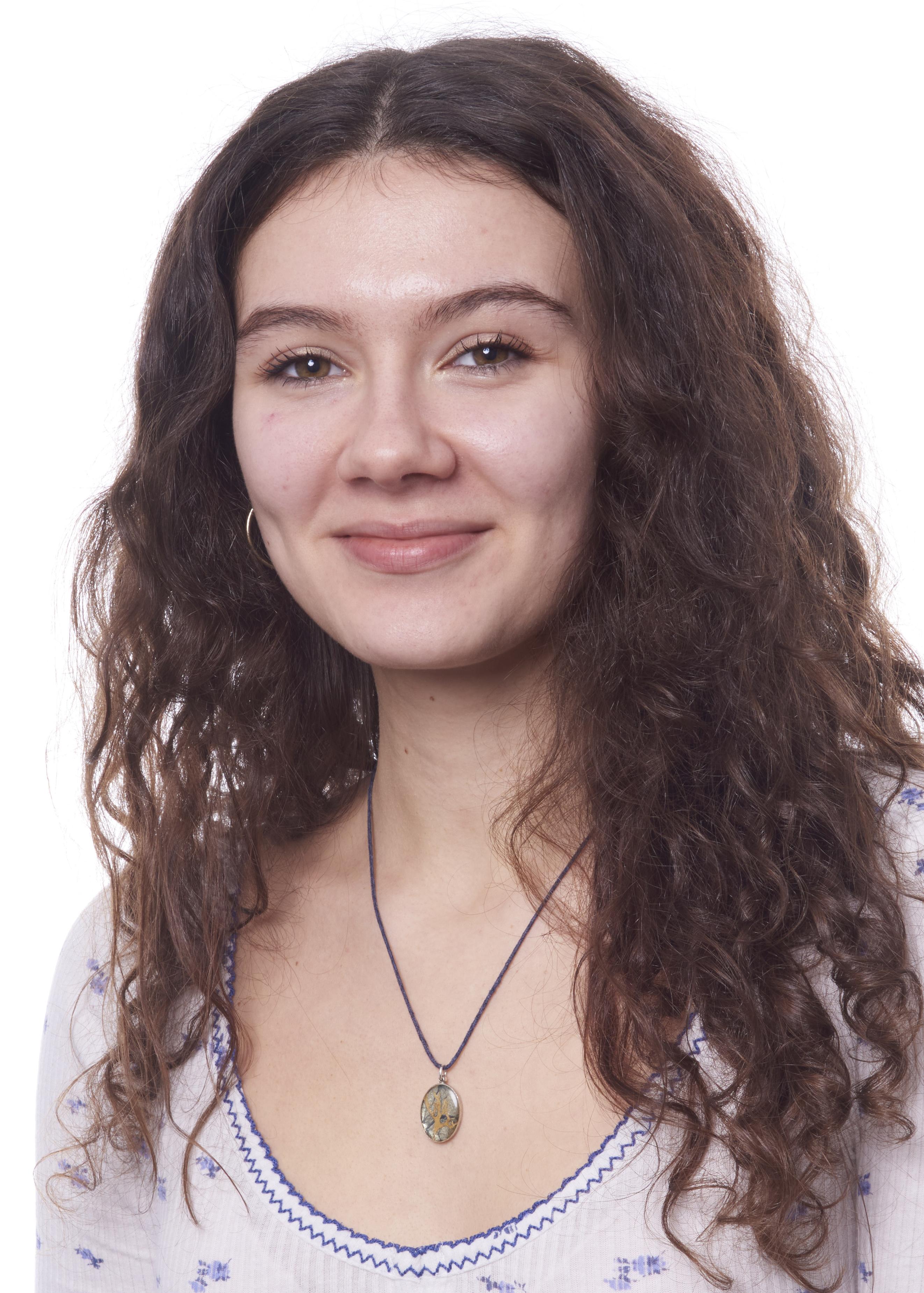 Amy
Sales Advisor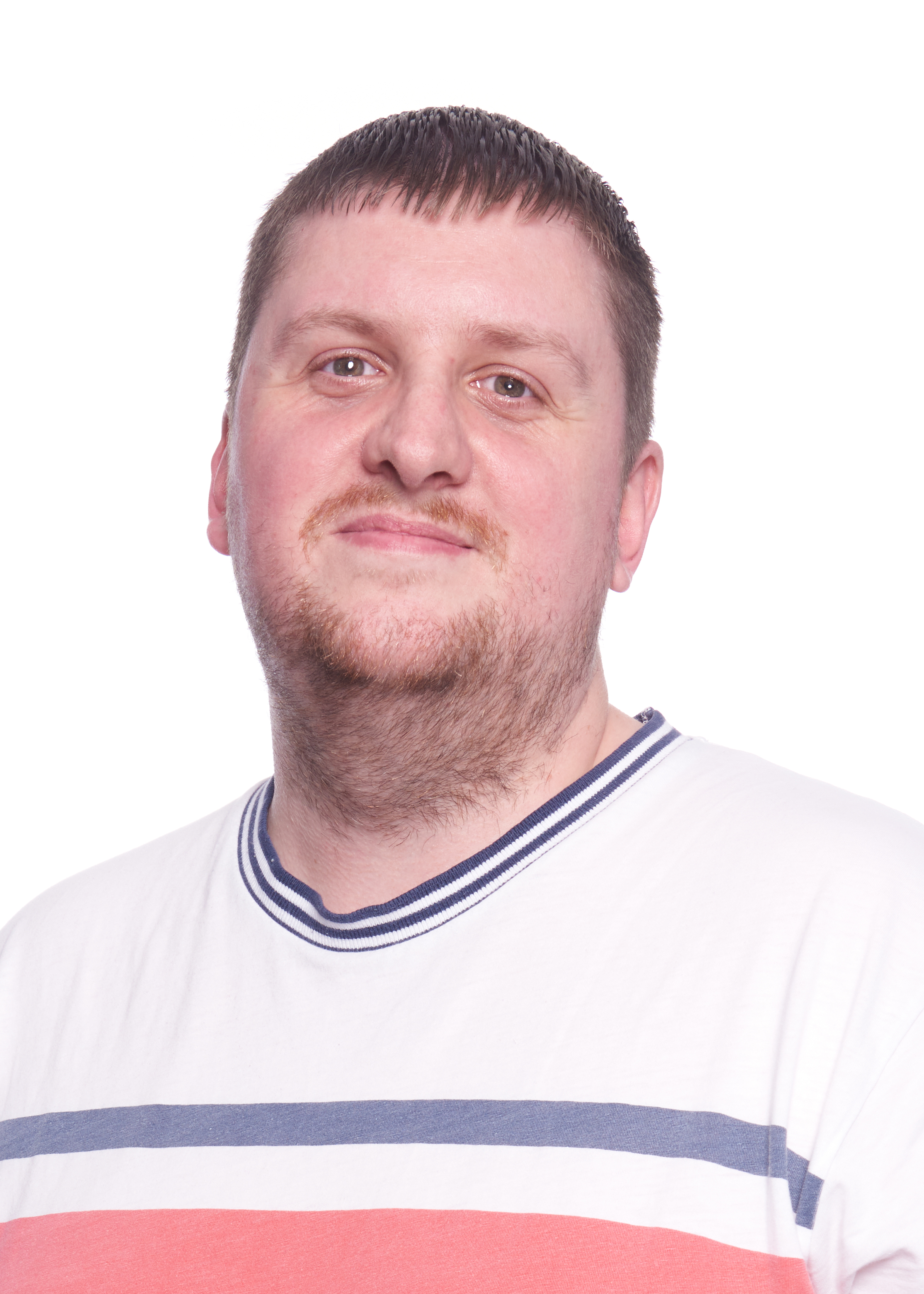 Andrew
Commercial Operations Team Leader
If you need to know any sports fact - I'm your guy! I watch all kinds of sport but if I had to narrow it down to my favourites it would be rugby union, football, darts and cricket (I realise that is still a lot).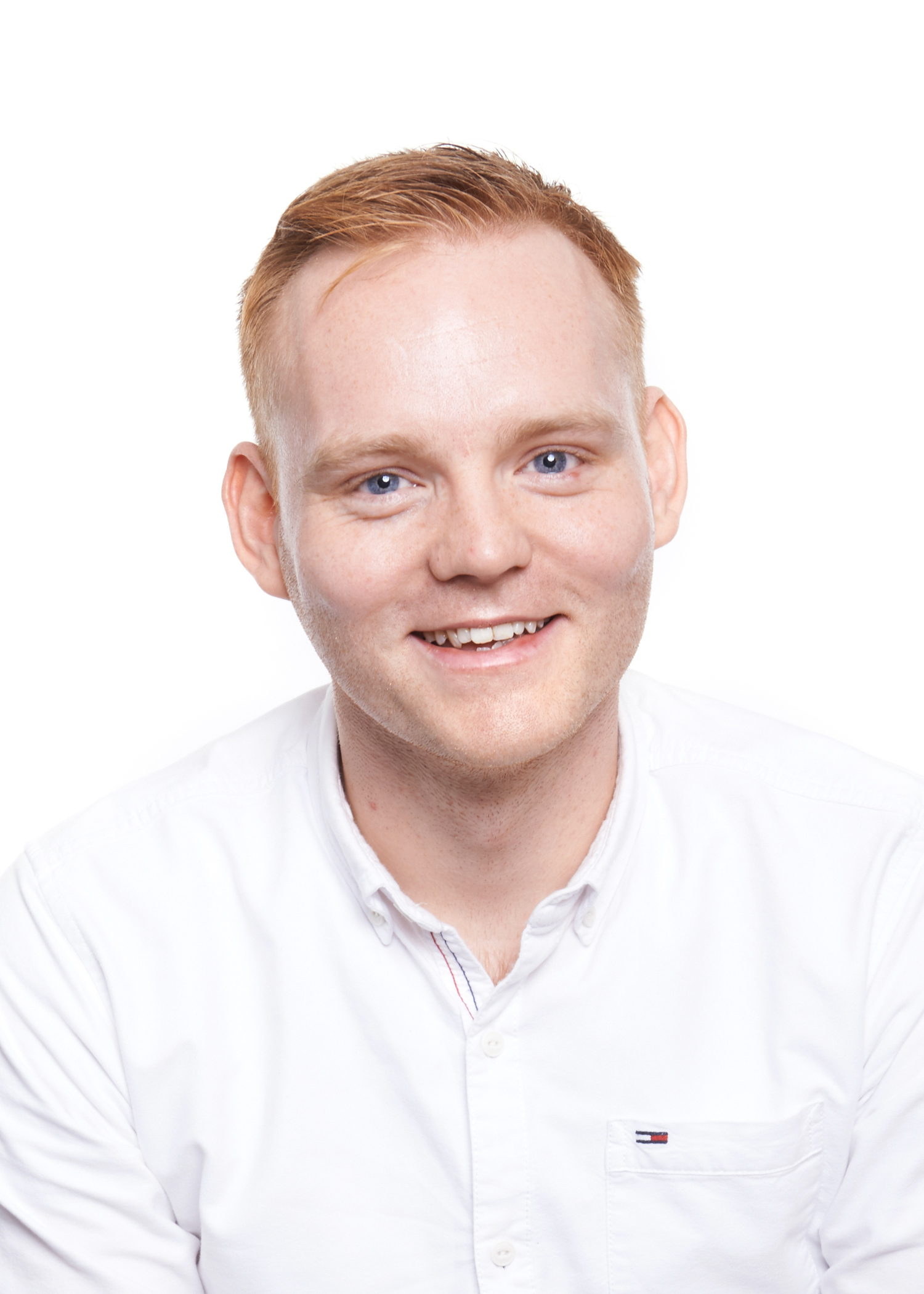 Anthony
Head of Commercial Operations
I have been at One Utility Bill since November 2016. I am the Head of Commercial Operations. We carry out audits, balance accounts and speak to our key suppliers.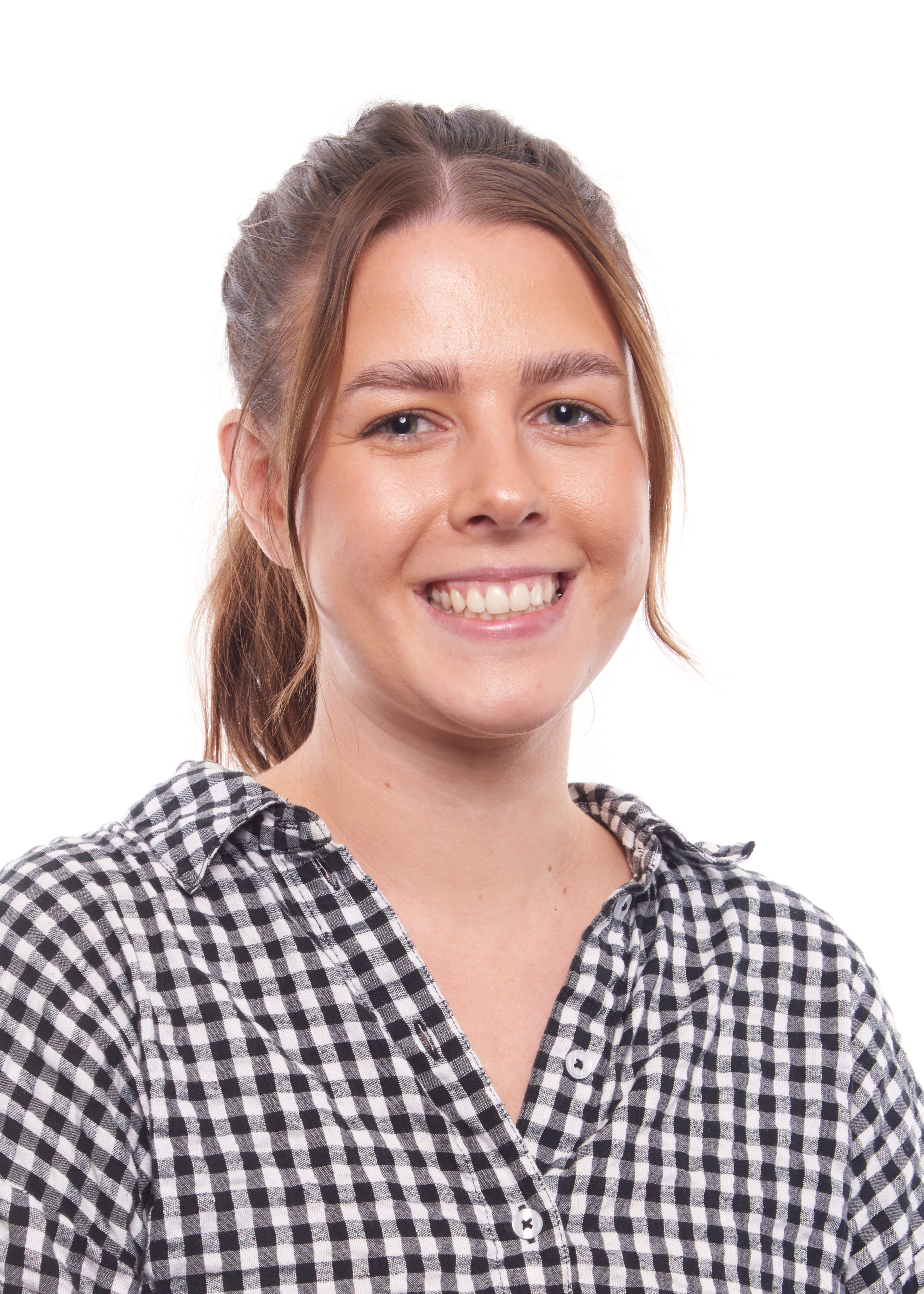 Bec
Marketing Executive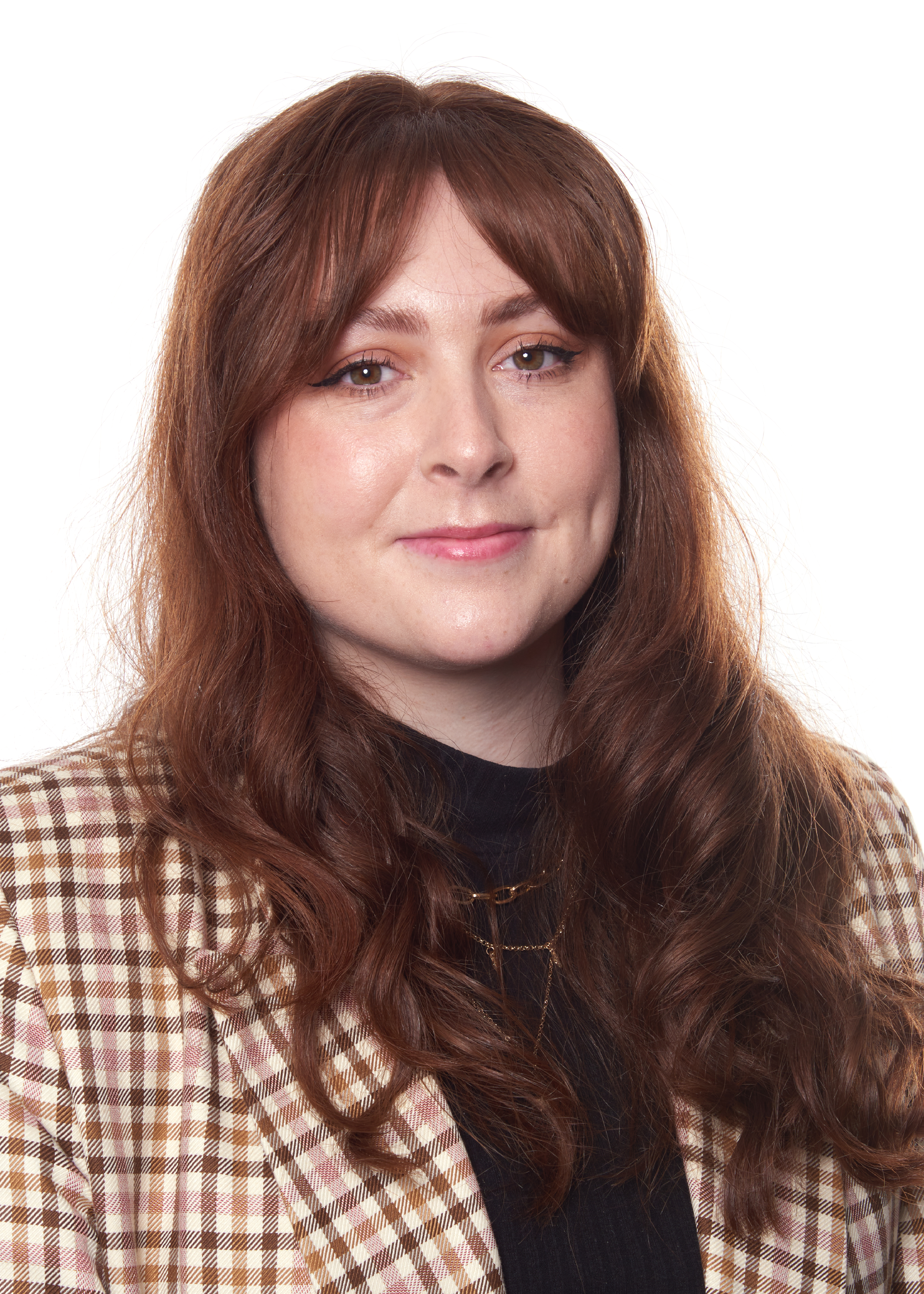 Becca
Marketing Executive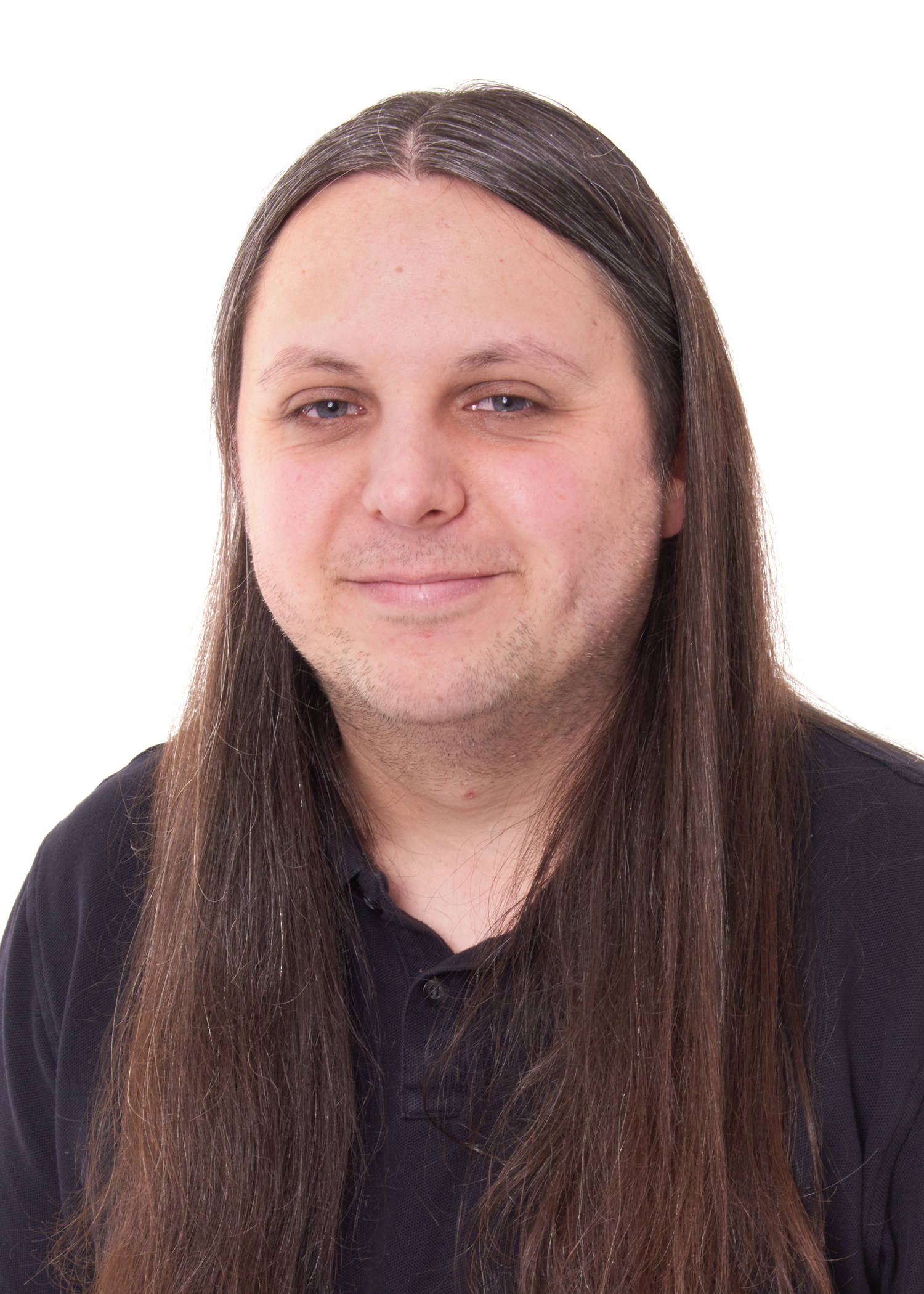 Ben
Customer Operations Team Leader
In my spare time, I play in a band, I also follow Newcastle United and am a lover of video games when I get a minute to play them.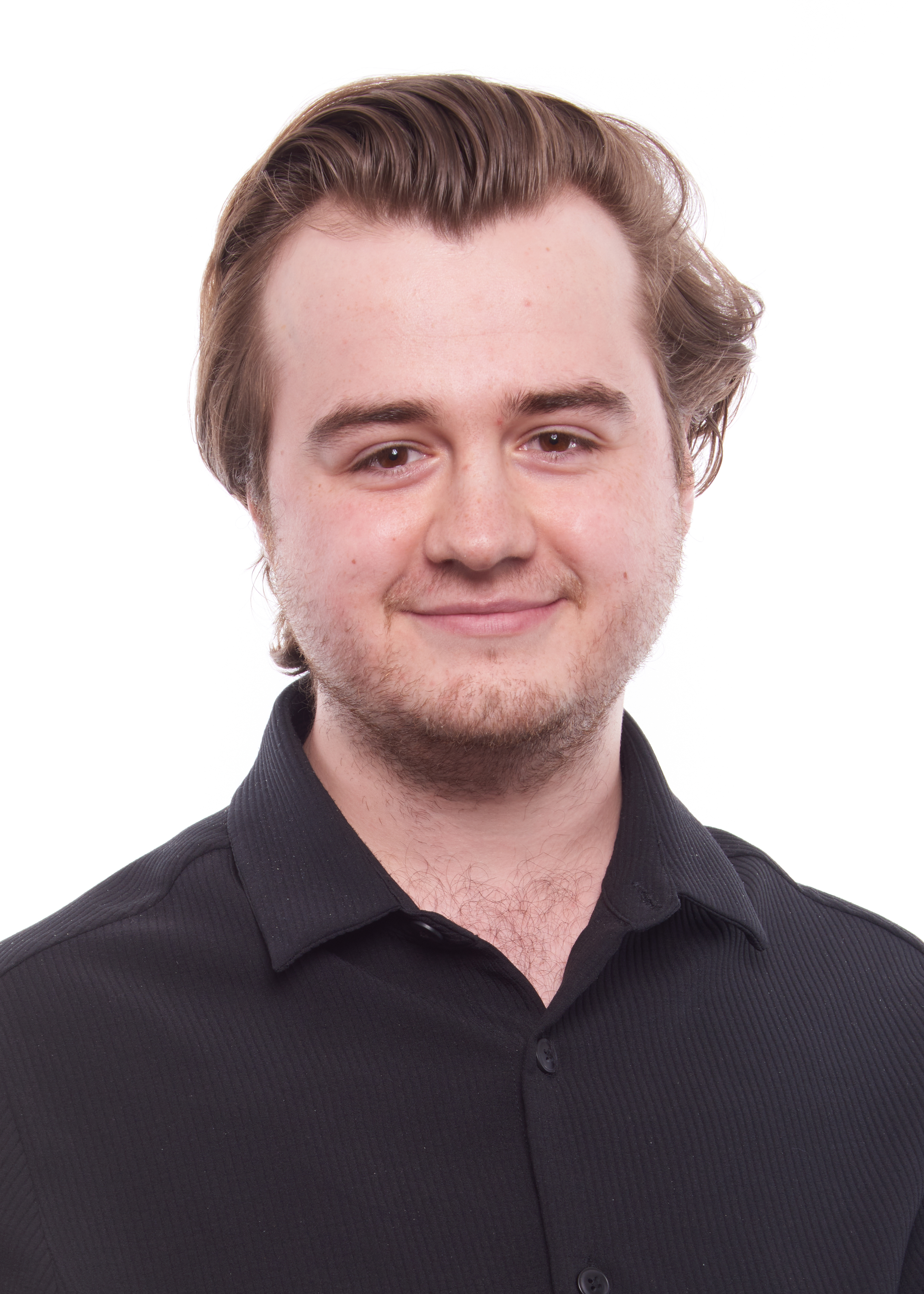 Ben
Junior DevOps Engineer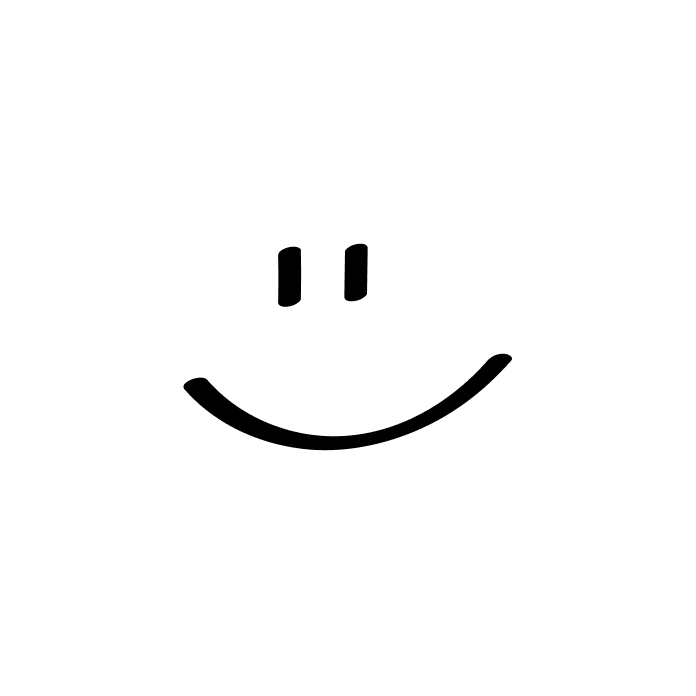 Bryn
Customer Retentions Advisor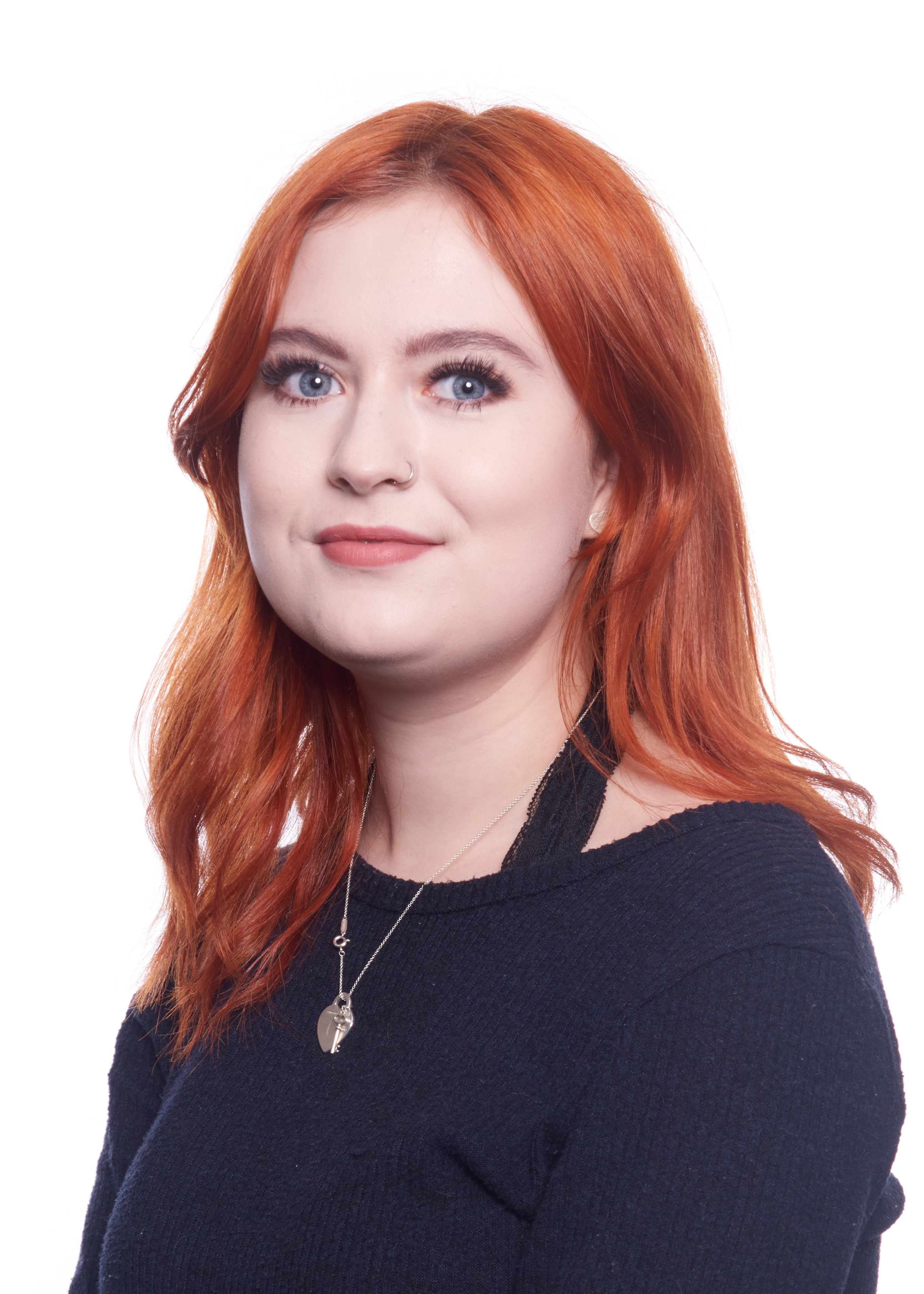 Cait
Executive Assistant to CEO
When I'm not at my desk, you will usually find me surrounded by my cats, watching a Netflix documentary and eating too much pizza.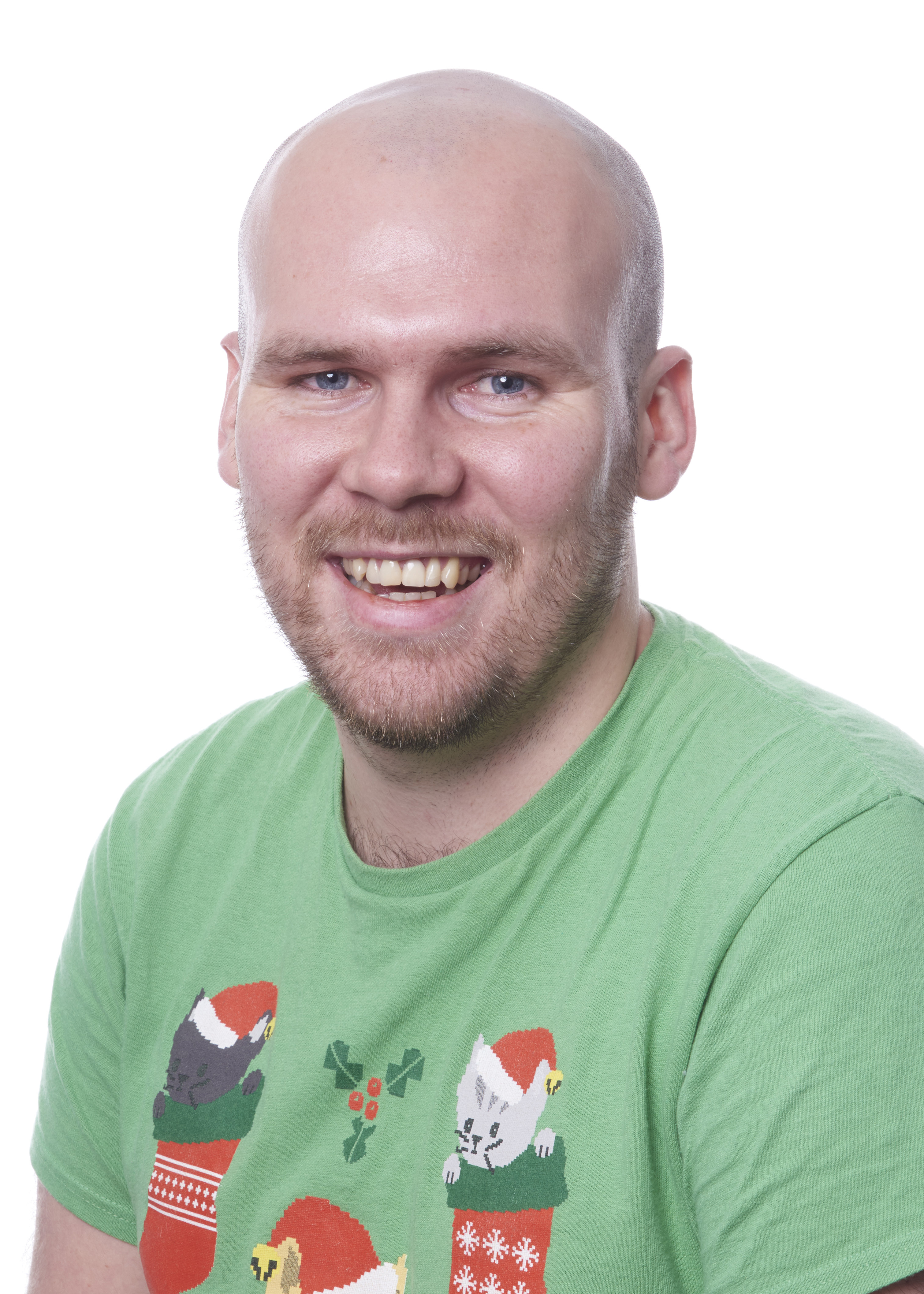 Callum
Senior Sales Advisor
Hello my name is Callum, I was born in the North East but brought up in sunny Spain. Moved back to my forever home of Newcastle when I was 18 where I love to go out with friends and family. I like to play on my Playstation as well as binge watch sitcom's I've watched 1000 times before.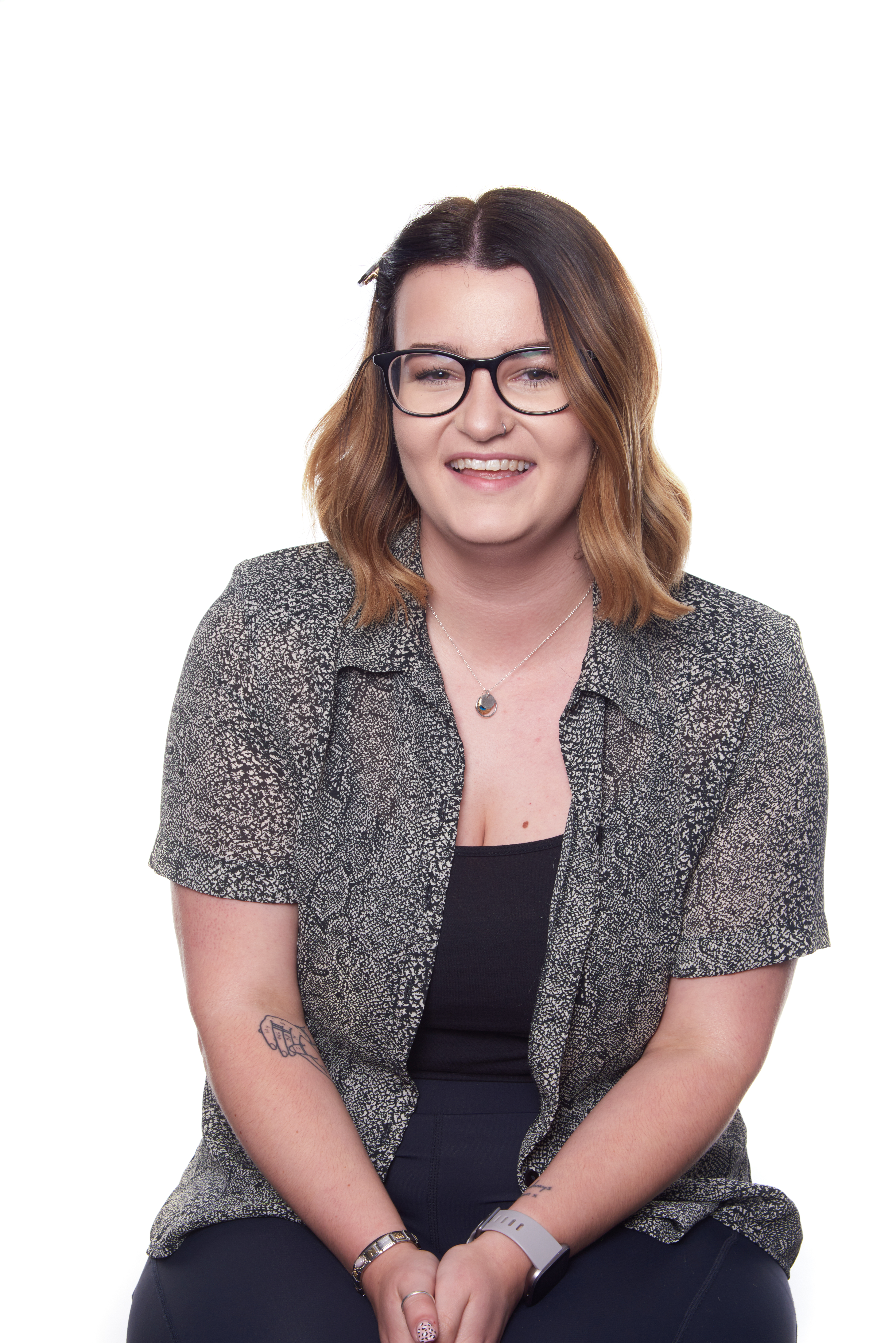 Casey
Partnerships Manager
When I'm not managing utilities, you'll either find me in a local pub sampling a few beers, eating pizza or cuddling with my black cat, Luna!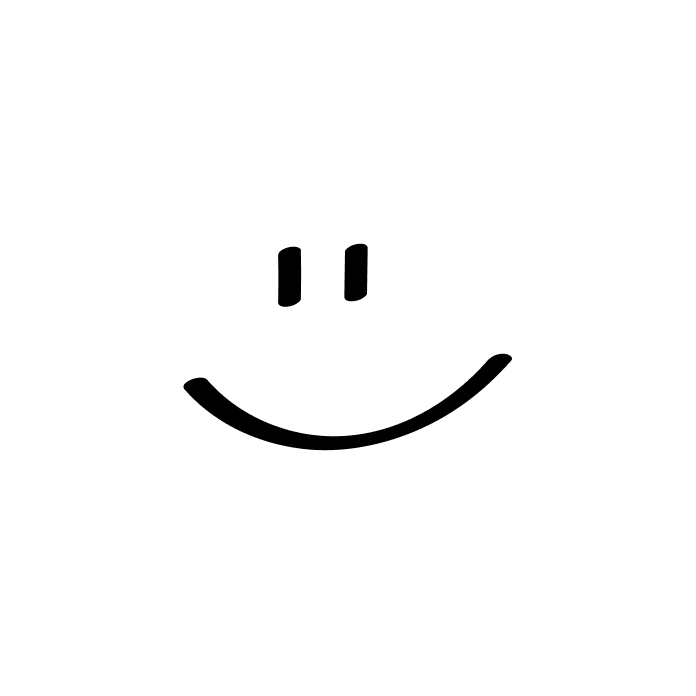 Chloe
Sales Development Representative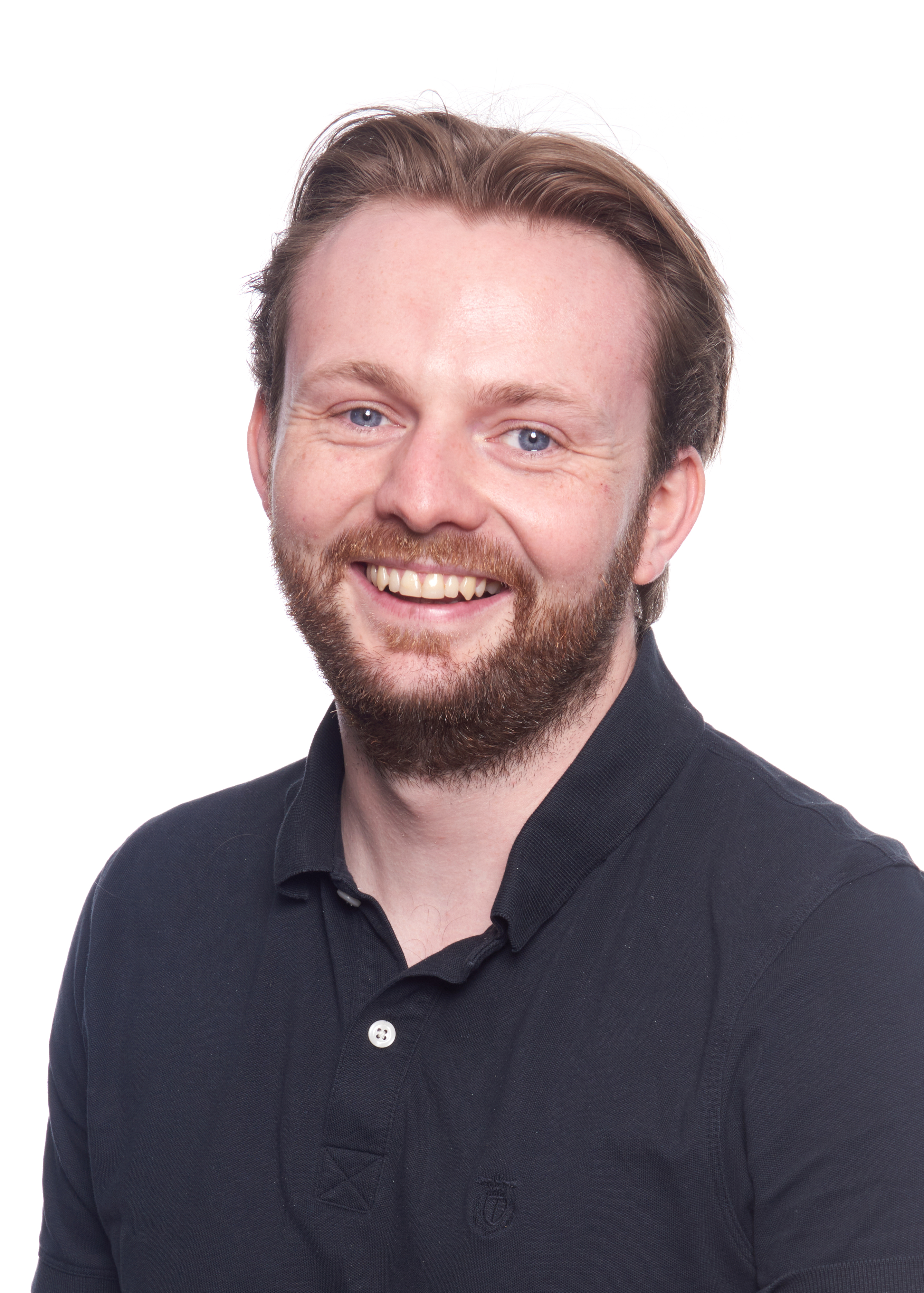 Chris
CEO & Co-Founder
One Utility Bill was founded in 2014 as a solution to an issue I had as a student renter. I'd love to list all the exciting things I do outside of work, but it turns out I'm quite a boring guy.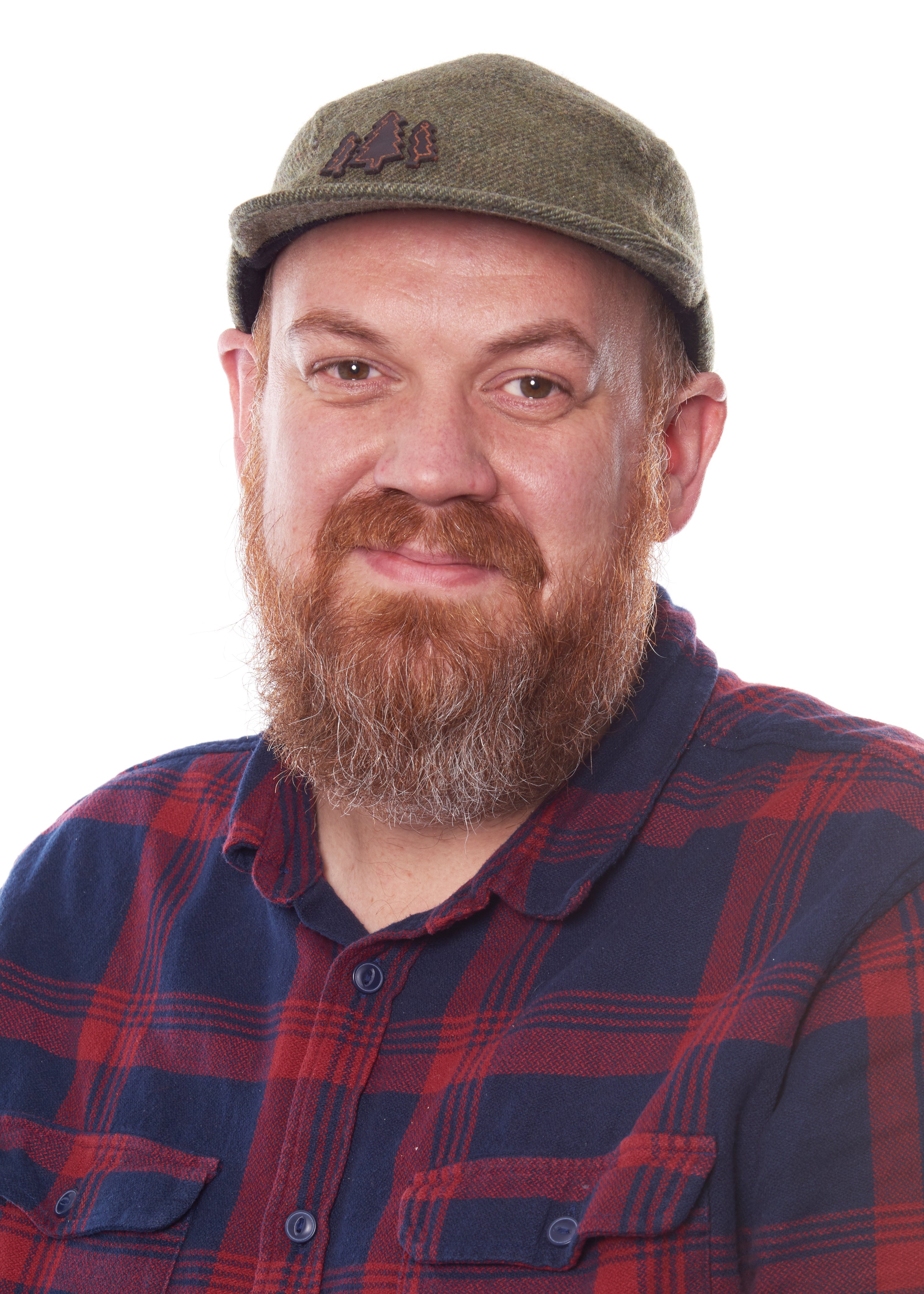 Chris
Senior Developer
As my son likes to tell me, my favourite drinks are beer, coffee and chocolate milk. When not drinking those I like consuming music; new and old, watching cricket and hanging out in National Trust sites with the family (we are members, not trespassers).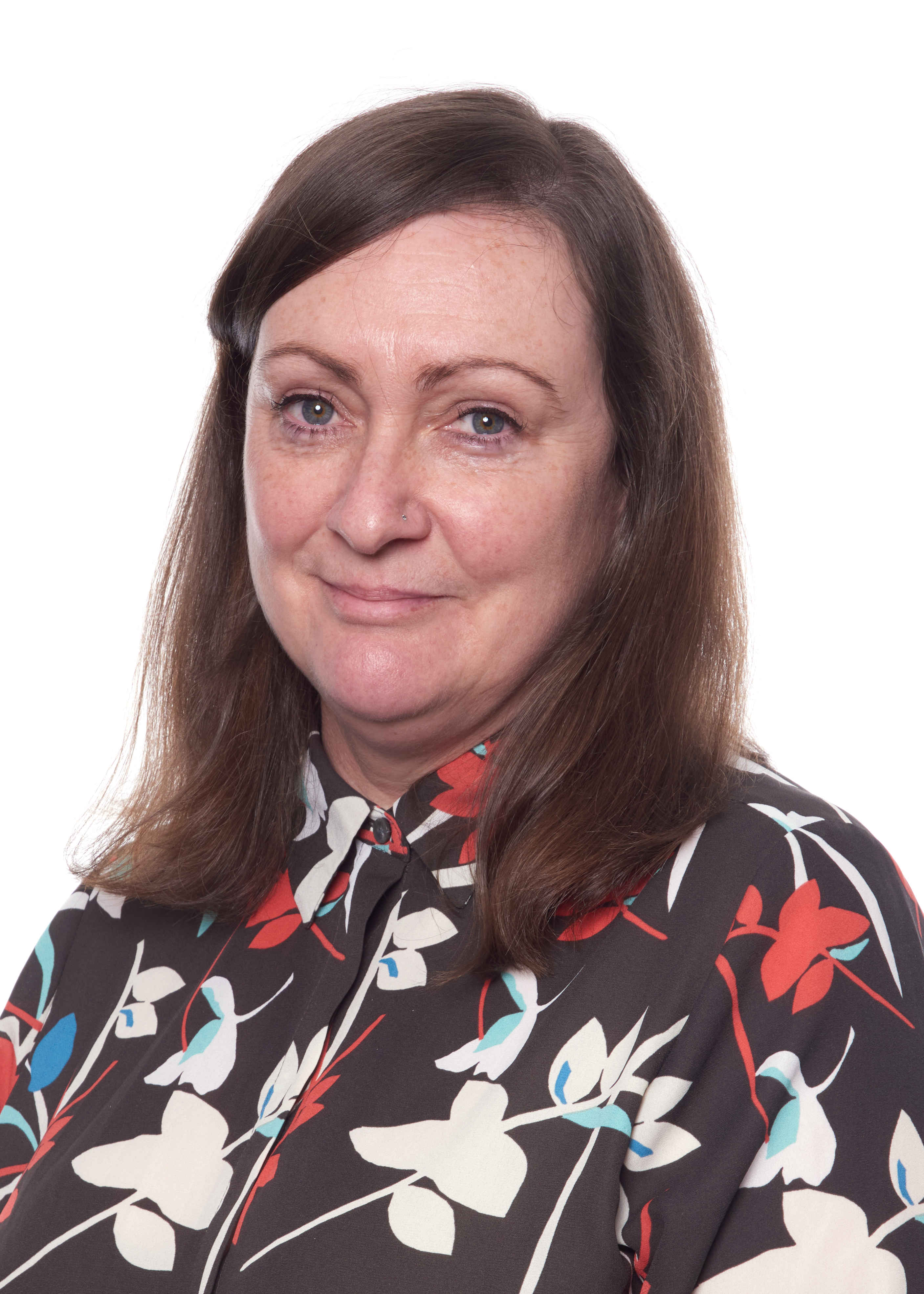 Christine
Customer Operations Assistant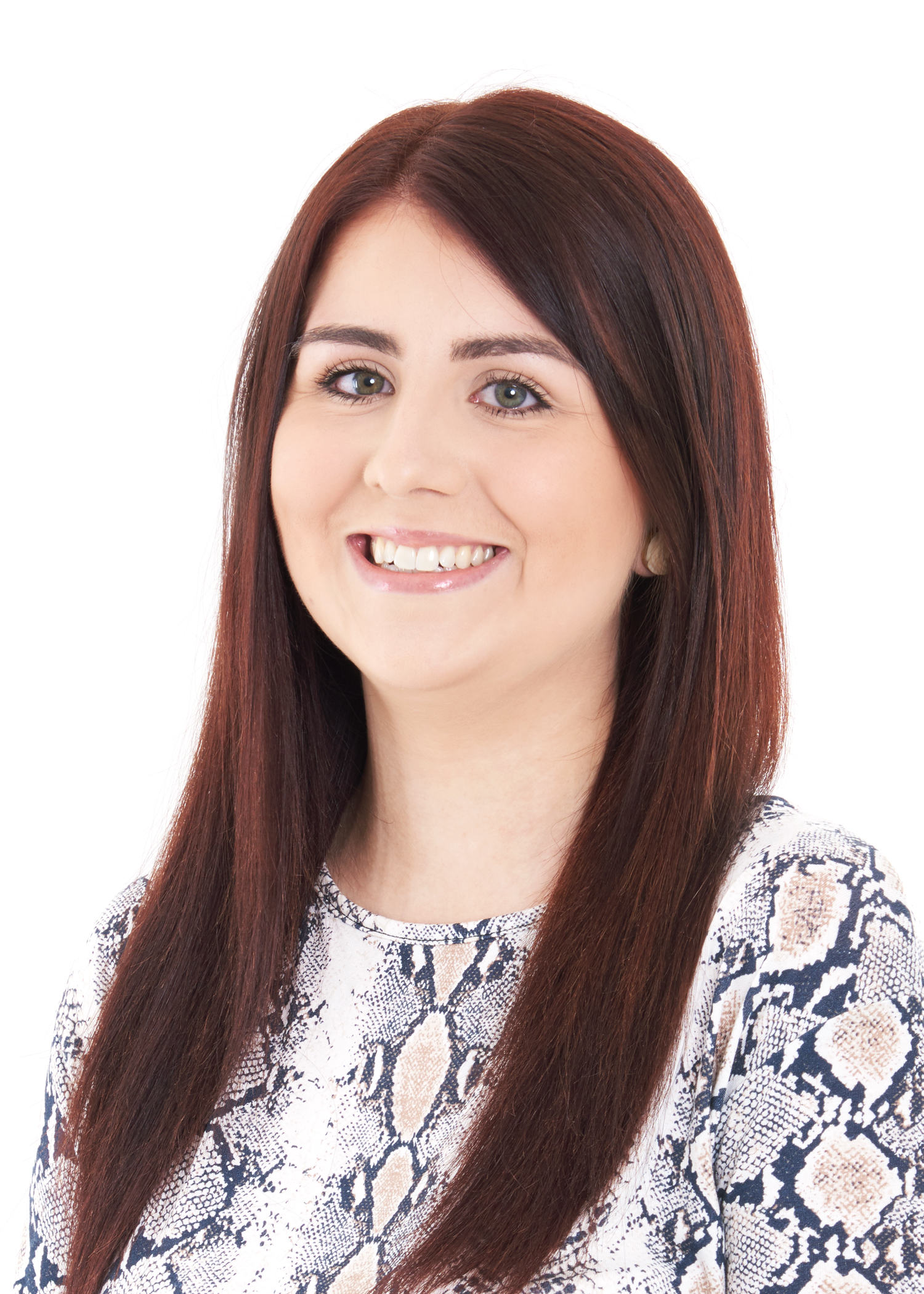 Courtney
Customer Operations Team Leader
You can find me screaming along to early 2000's pop punk at Stay Gold, scrolling endlessly on TikTok or thinking about all the cats I'd own if I wasn't allergic.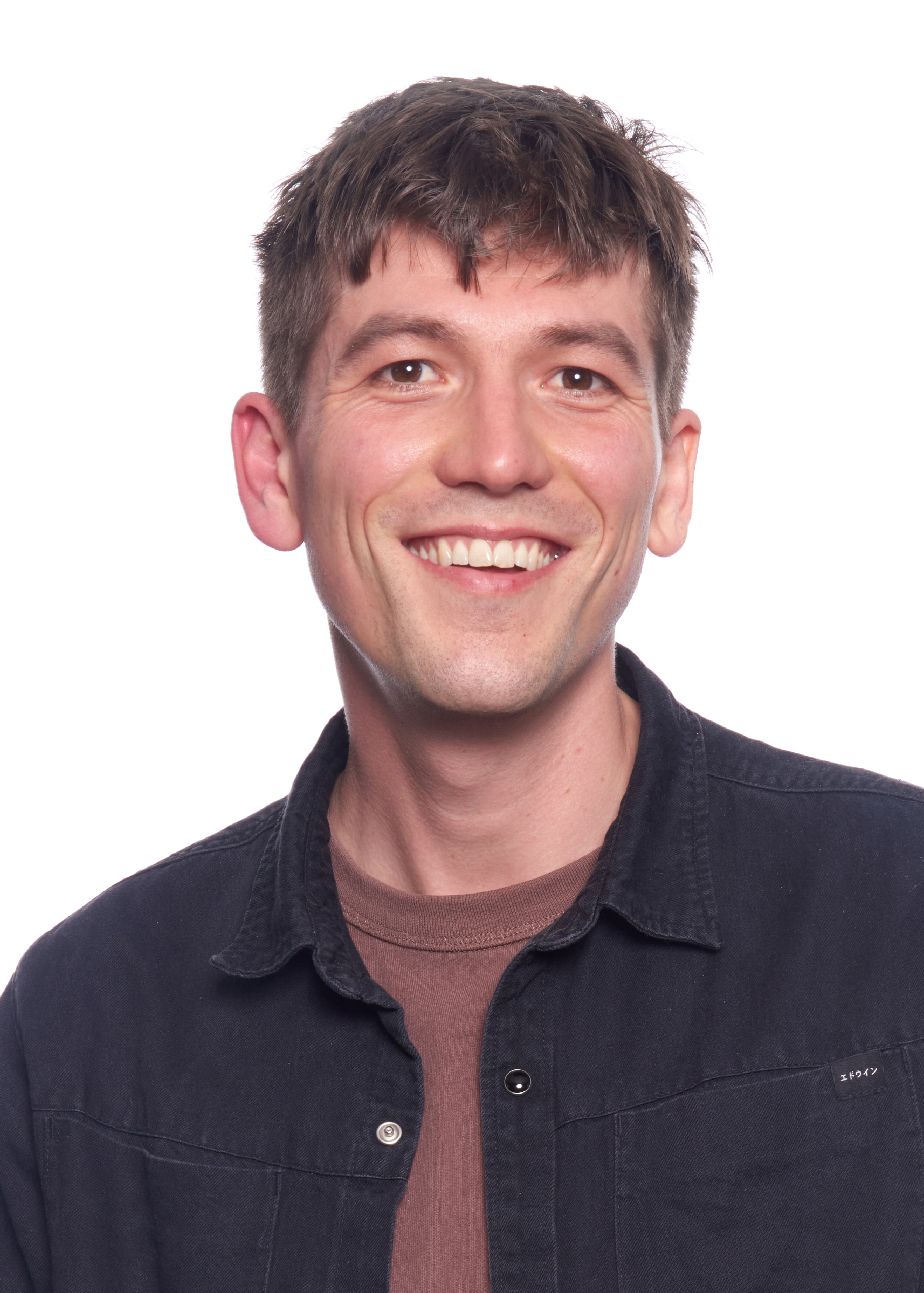 Dale
CTO & Co-Founder
Although it's also my work, technology is also one of my biggest hobbies. I can be fun, honest. I've played at Glastonbury and Fuji Rocks festivals with my band Detroit Social Club - that's fun, right?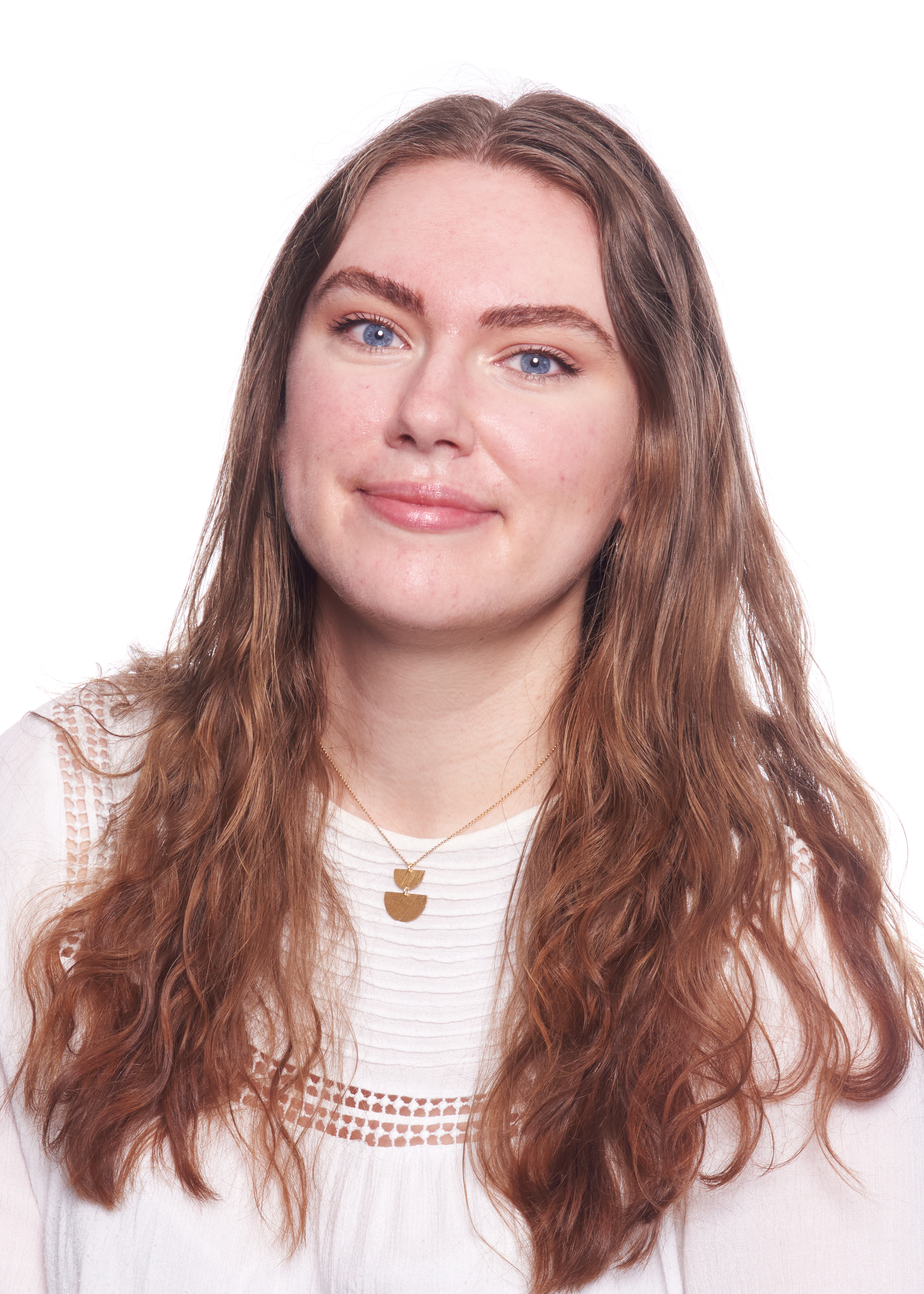 Ella
Executive Assistant - Operations
I love animals and all things true crime. Outside of work you'll find me taking walks along the quayside or watching the Real Housewives.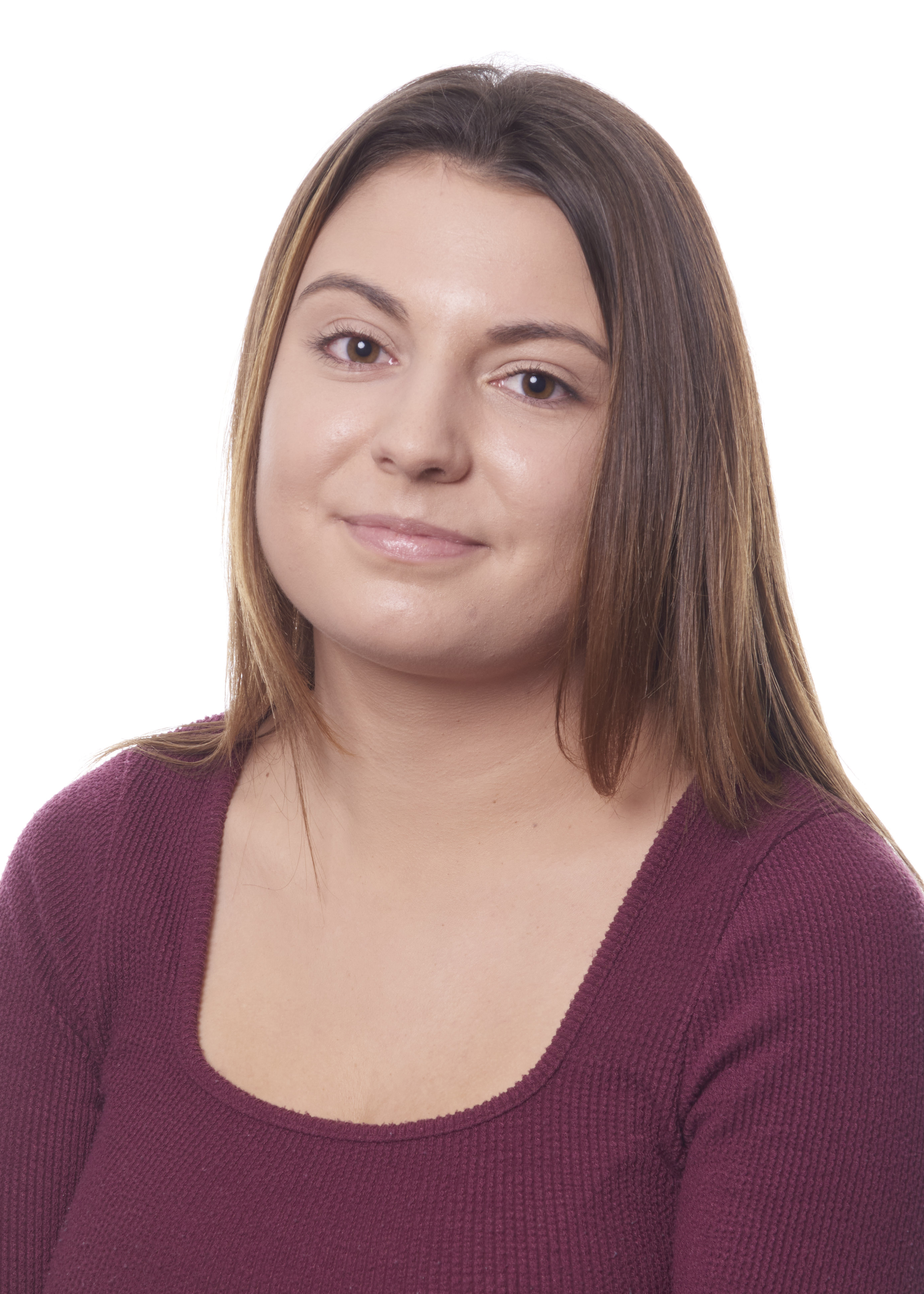 Ellie
Customer Support Advisor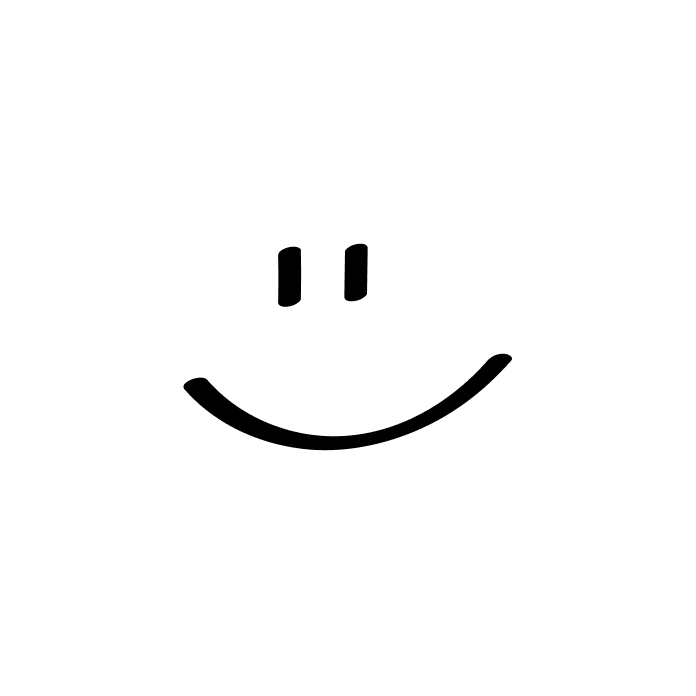 Emily
Sales Advisor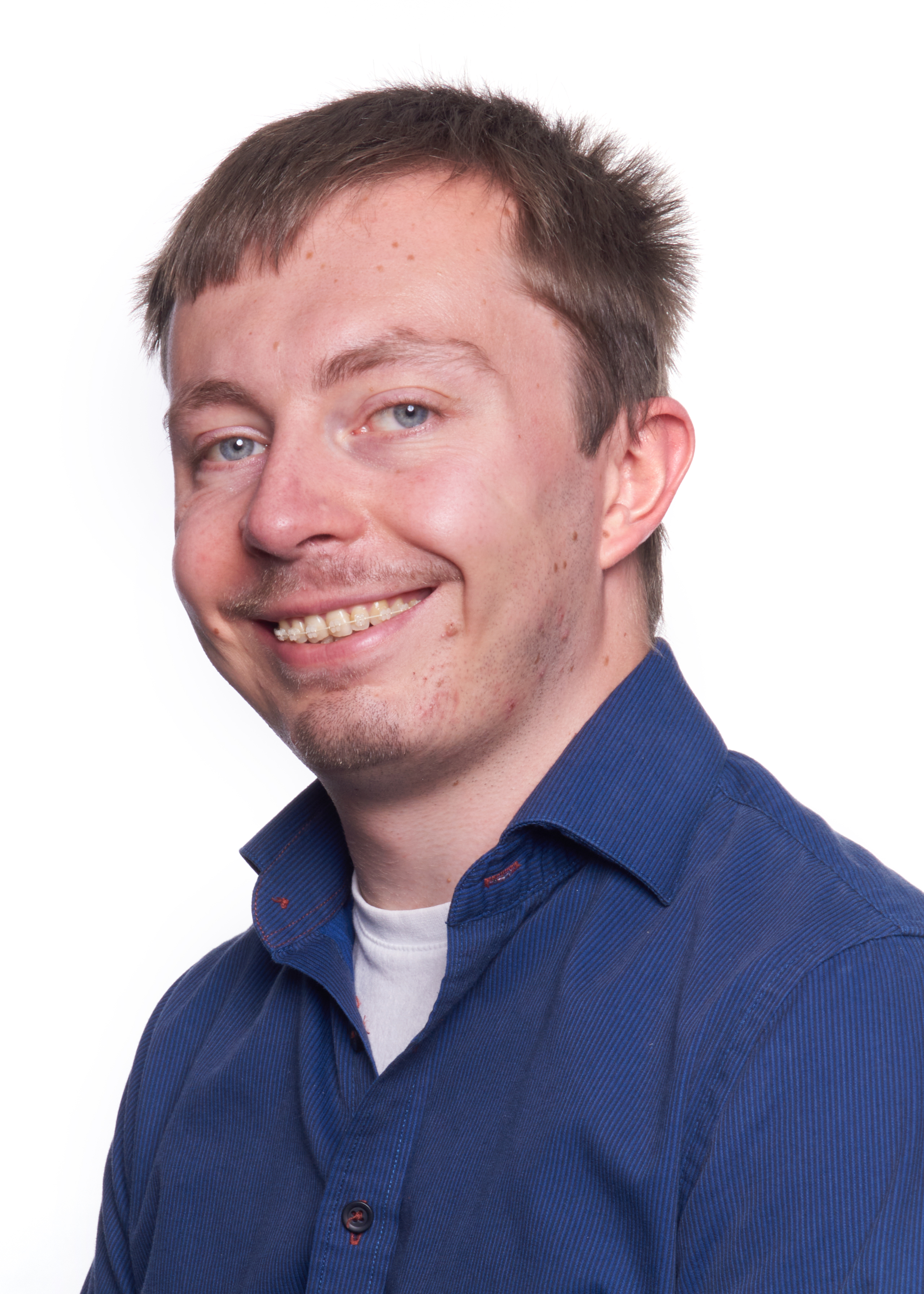 Erik
Developer
I've been at OUB since 2020 and I love all things tech and breathing new life into old things. In my spare time you'll find me at the pub or tending to my chilli plants.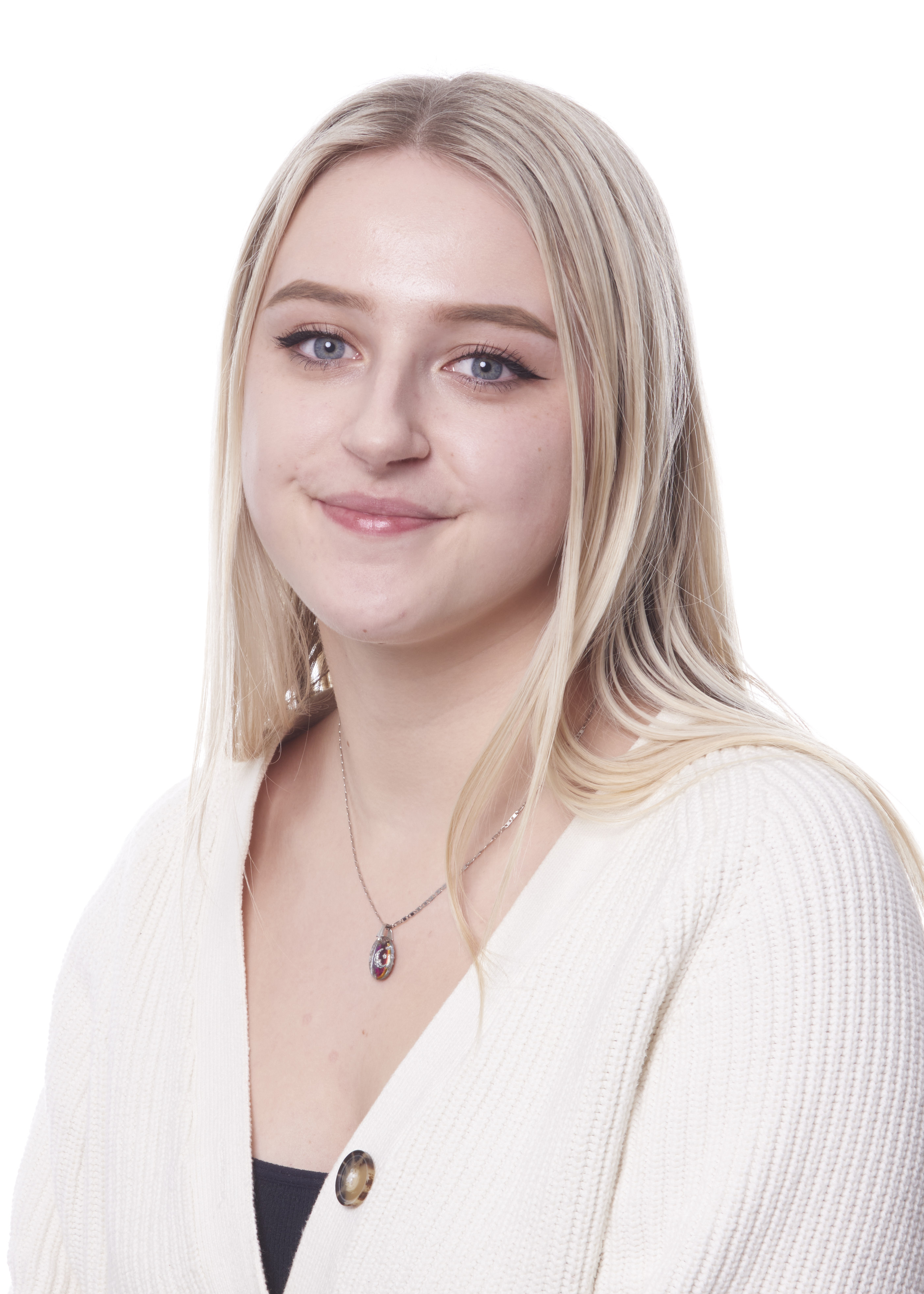 Erin
Sales Advisor - Fused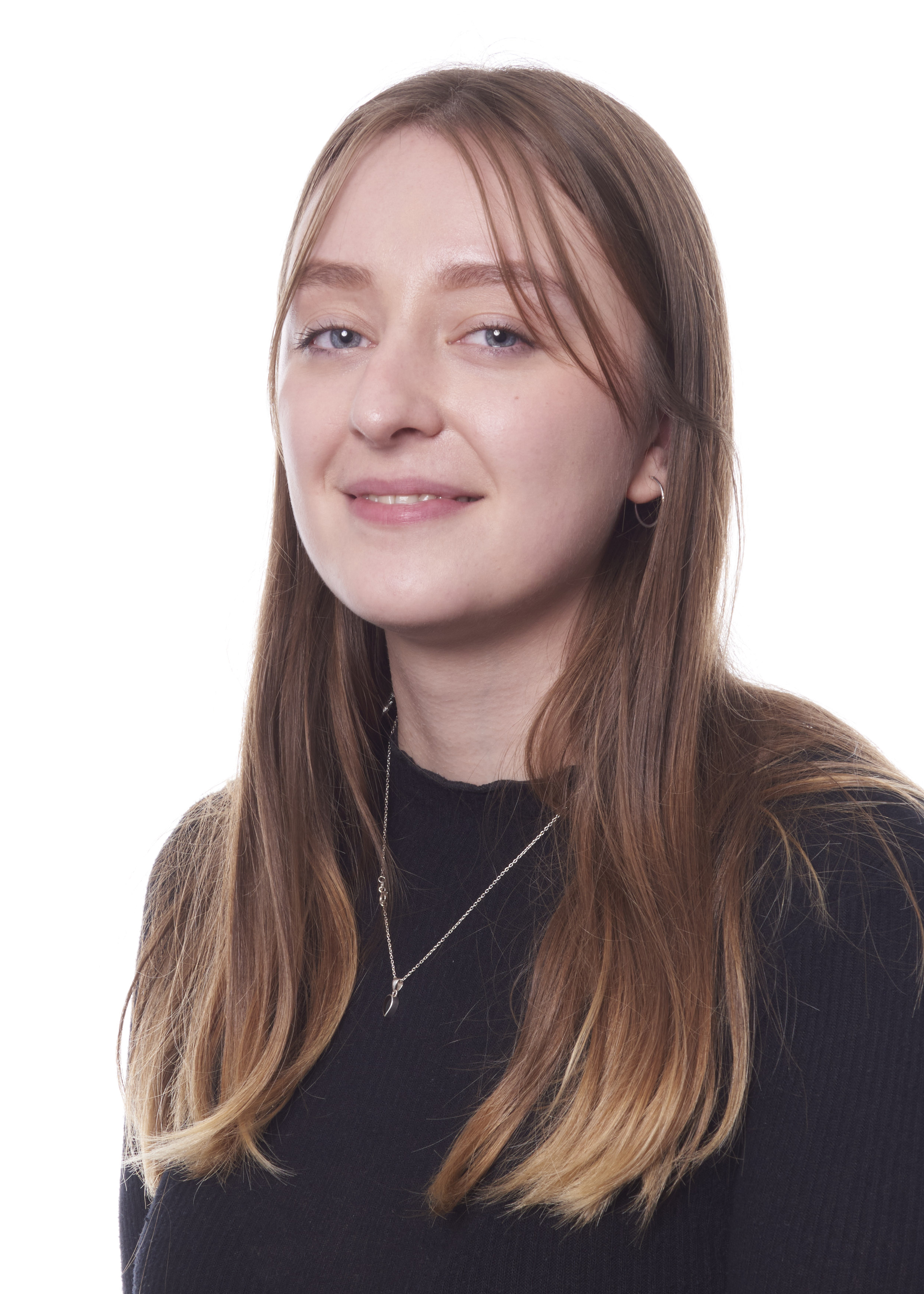 Esme
Operational Support Assistant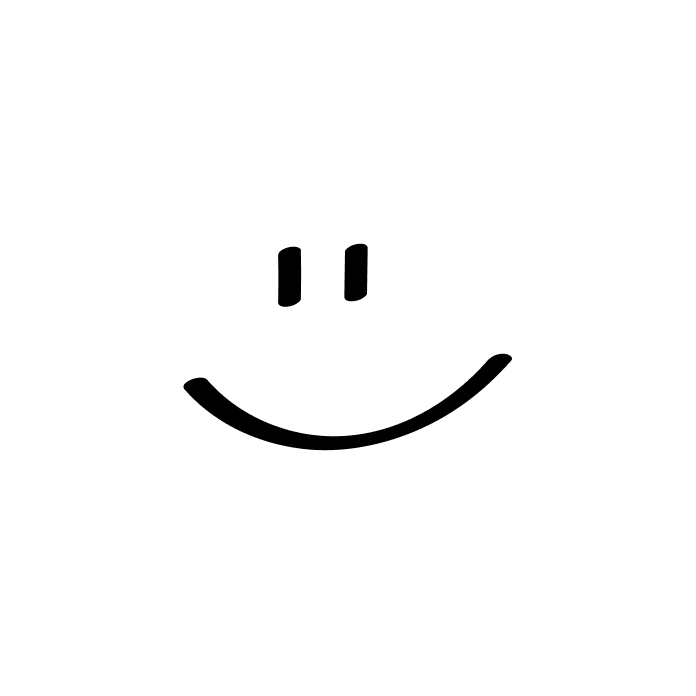 Ethan
Developer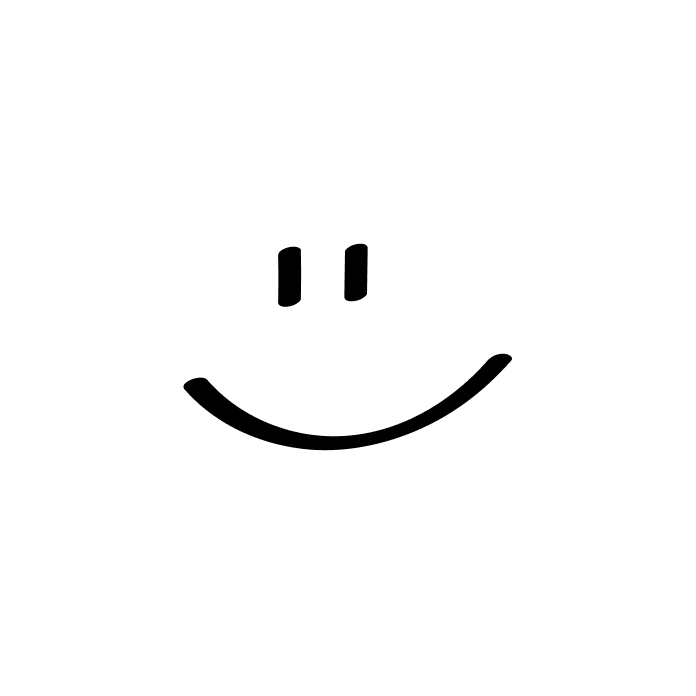 Ethan
Sales Advisor
Fin
Operational Support Assistant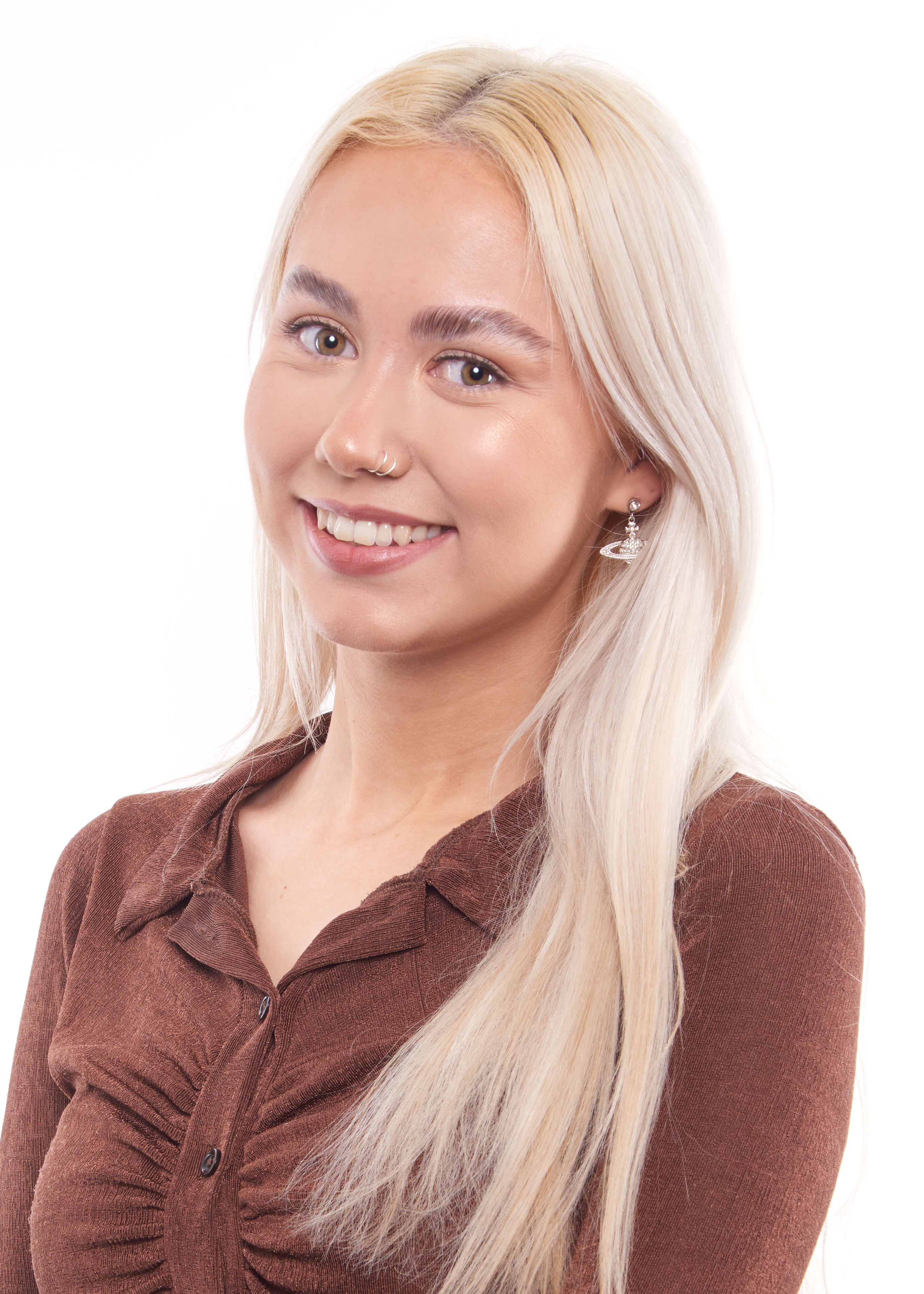 Georgia
Customer Retentions Advisor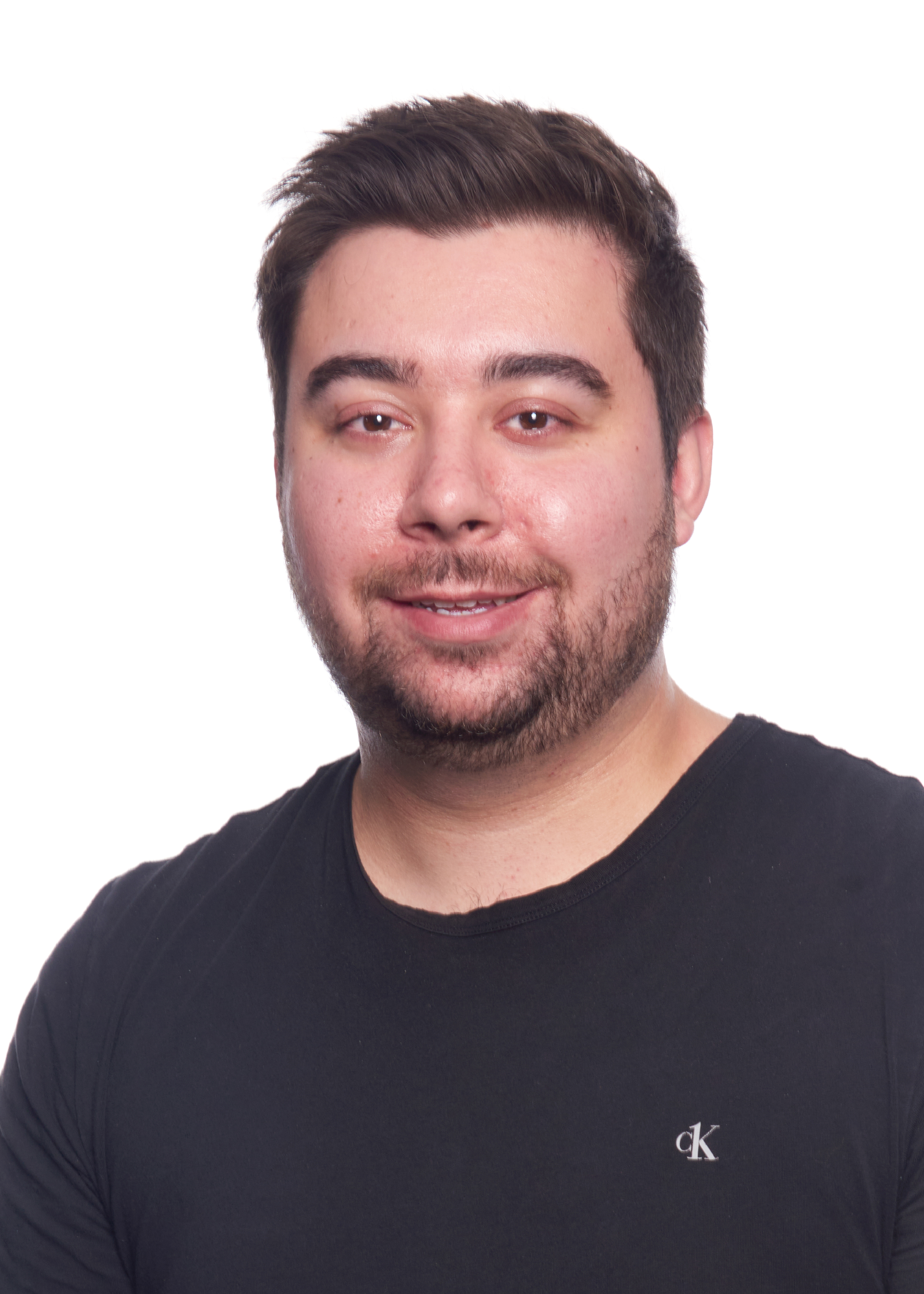 Graham
Senior Developer
I'm just your average chap; music, training, and craft beers are my thing. I've been cutting about One Utility Bill since 2018, and for the same amount of time, asking folk "have you turned it off and back on again"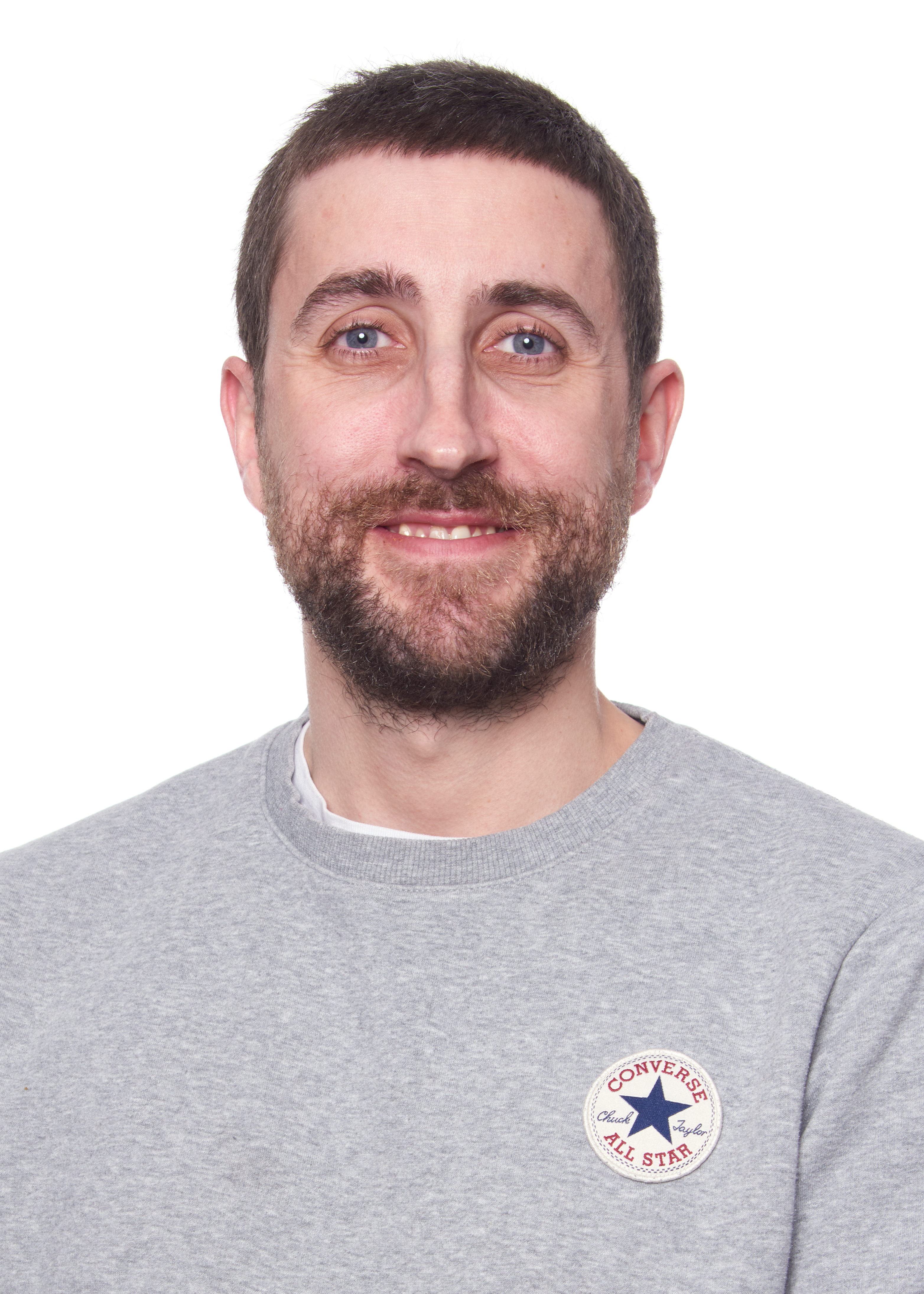 Harry
Sales Advisor
Hi, I'm Harry from Edinburgh. I am a big technology geek and have a huge passion for music and football. I have recently returned from travelling the world.
Harry
Senior Customer Retentions Advisor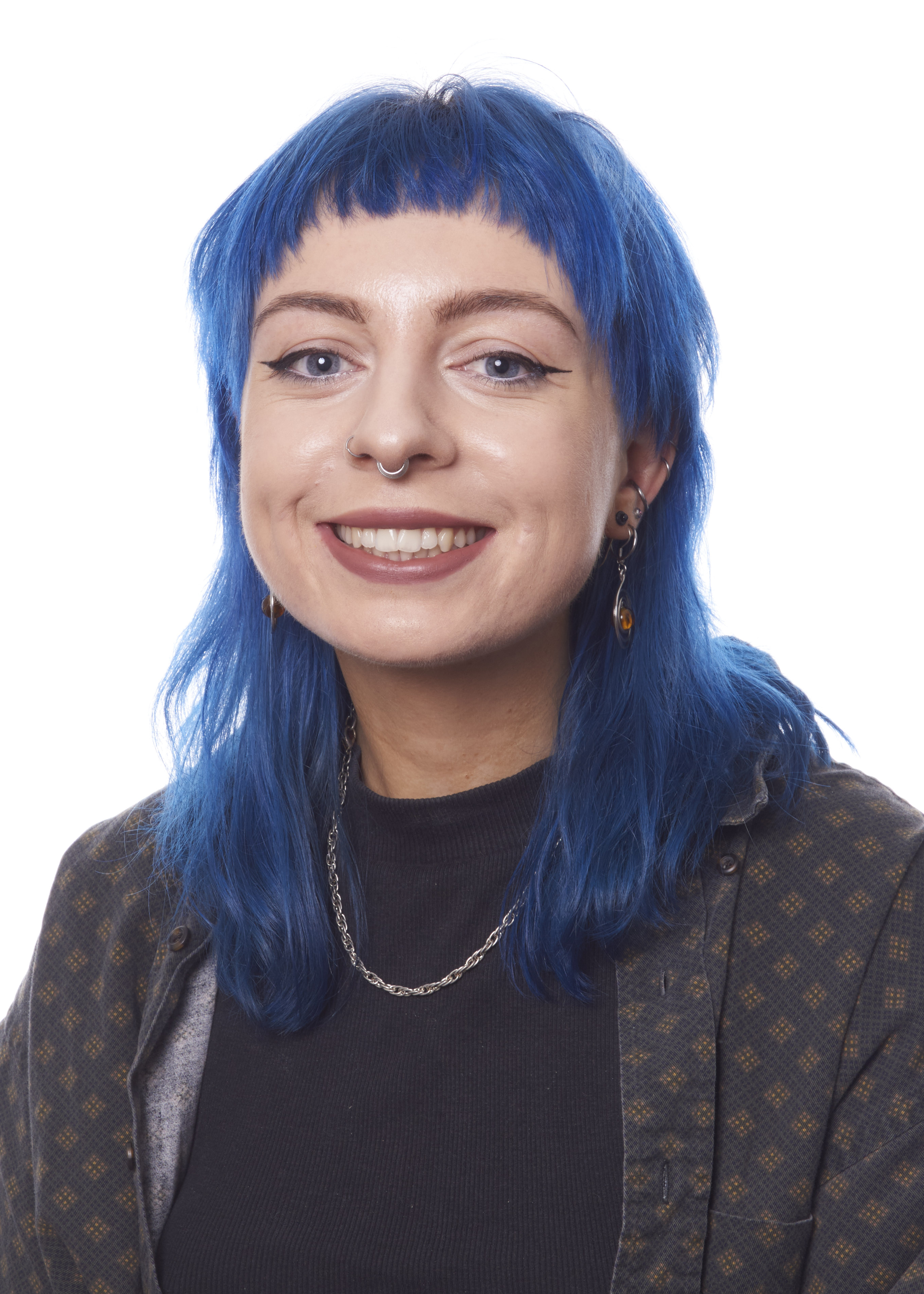 Heather
Customer Support Advisor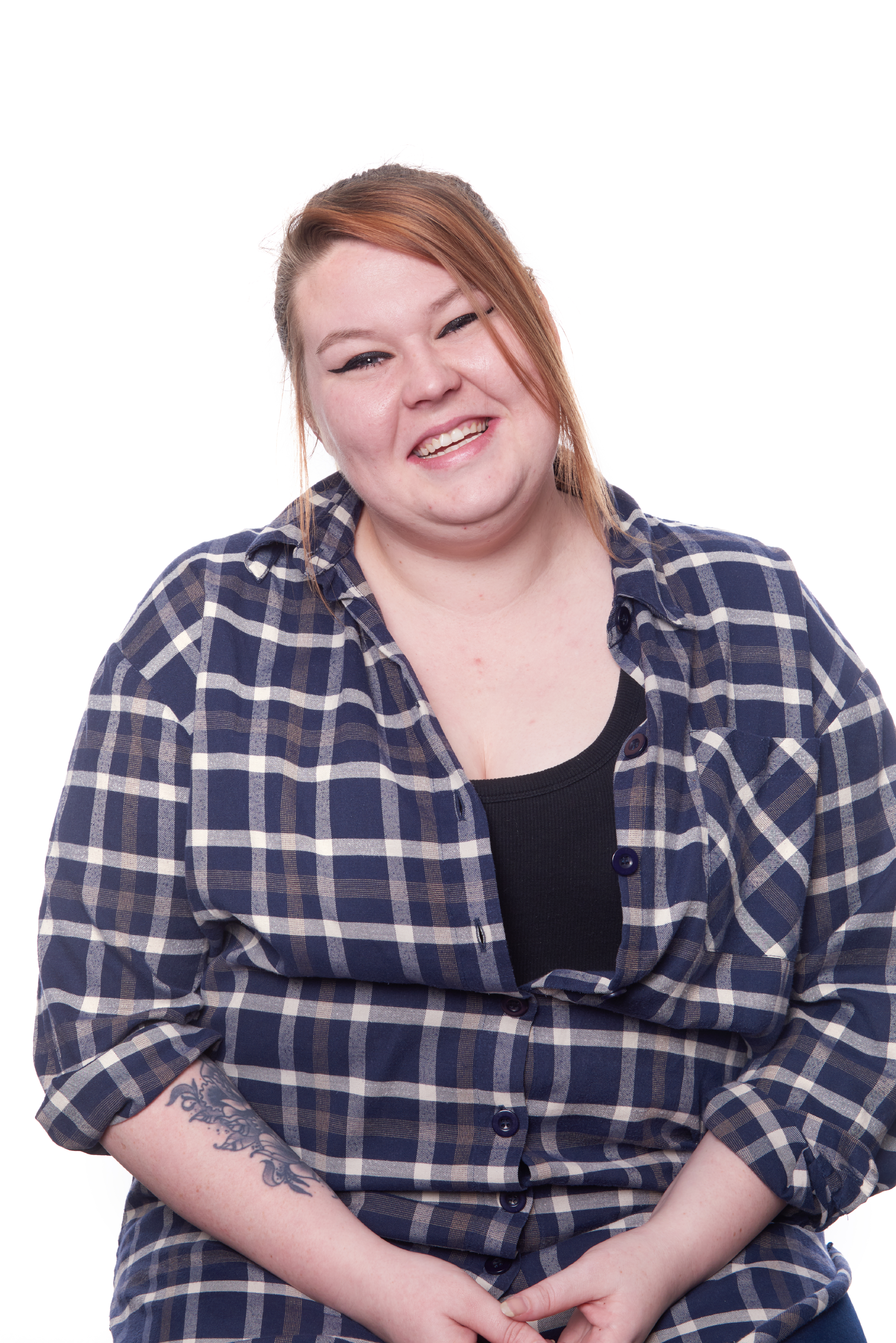 Holly-Jane
Customer Support Advisor
When I'm not dedicated to helping, I am a huge fan of Rugby, local pubs and all pets big and small!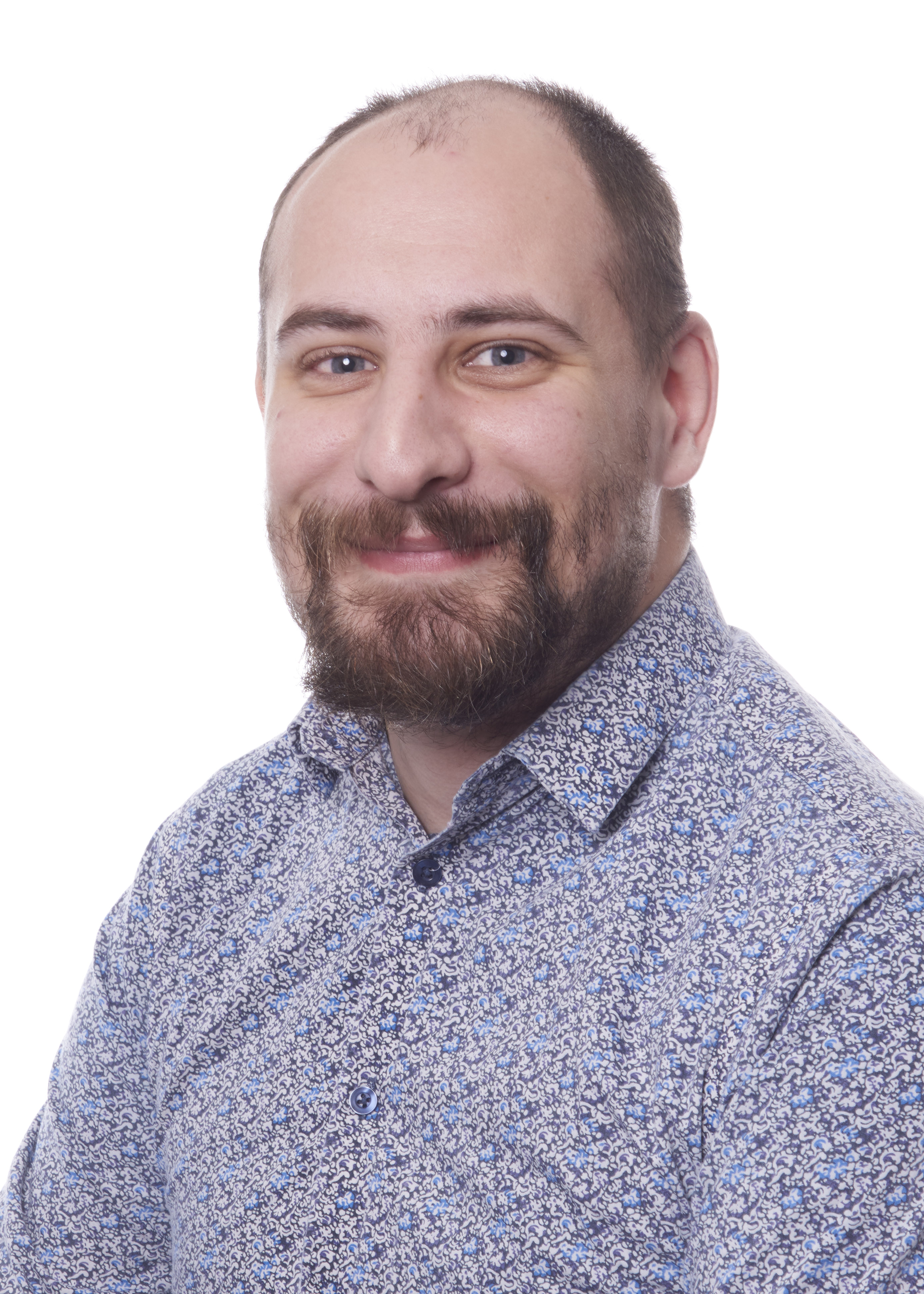 Ian
Partnerships Success Executive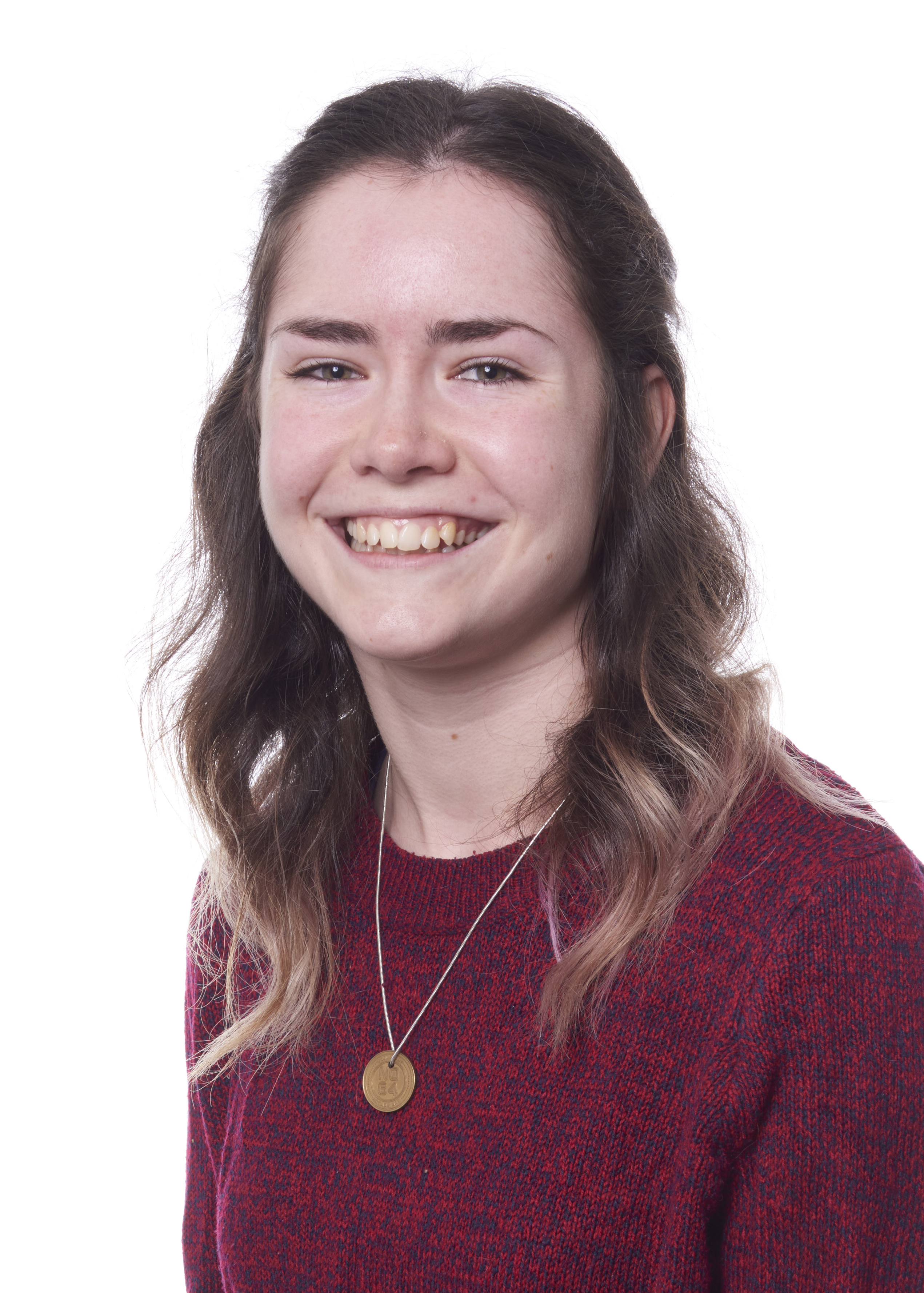 India
Customer Operations Assistant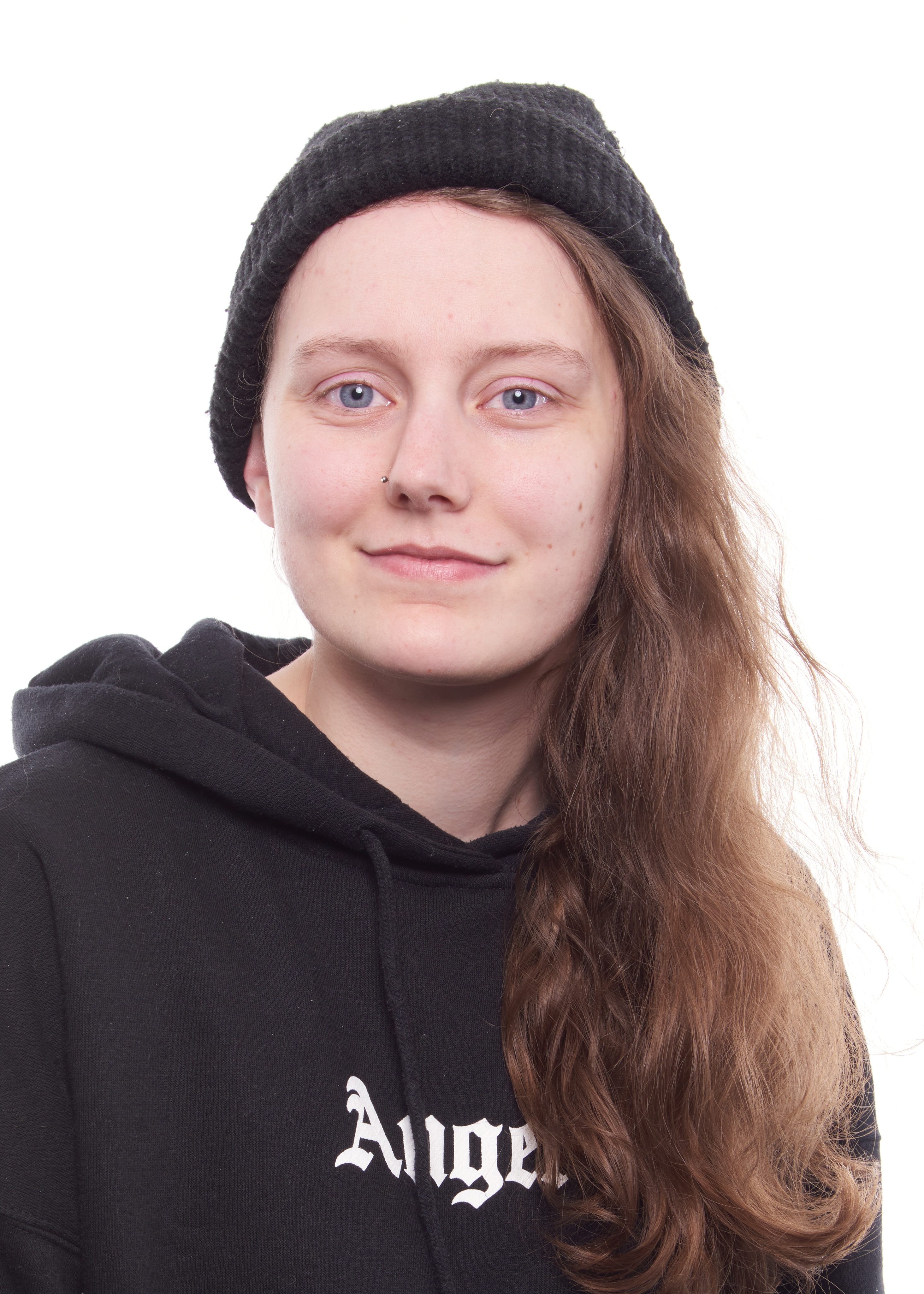 Isabelle
Customer Support Advisor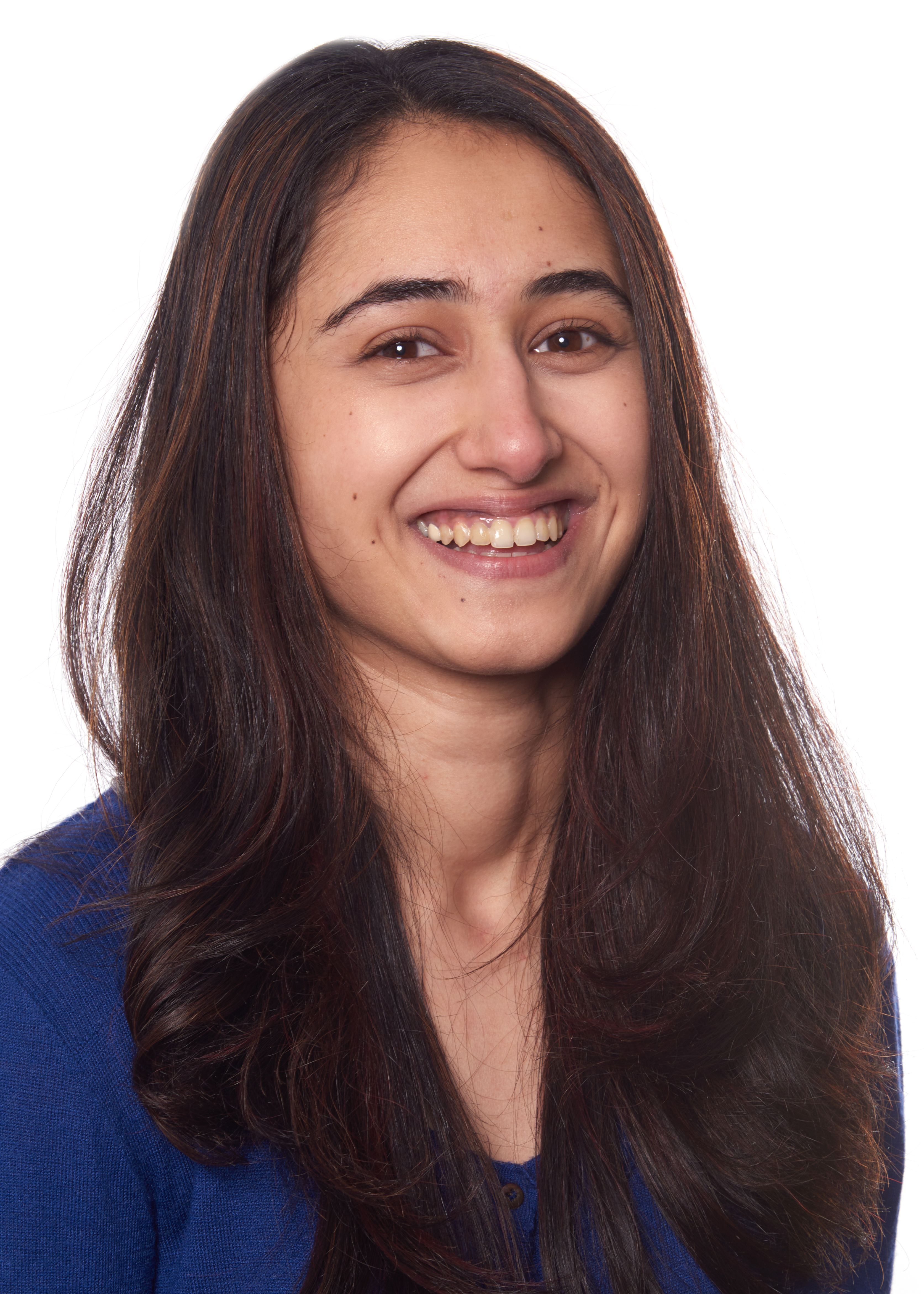 Ishani
Finance Assistant
Hi I'm Ishani! When I'm not at my desk, I love to cook while watching The Office (American version, if you're wondering) for the millionth time. Otherwise, you'll catch me spending hours deciding what to watch on Netflix or at the pub having *few* pints!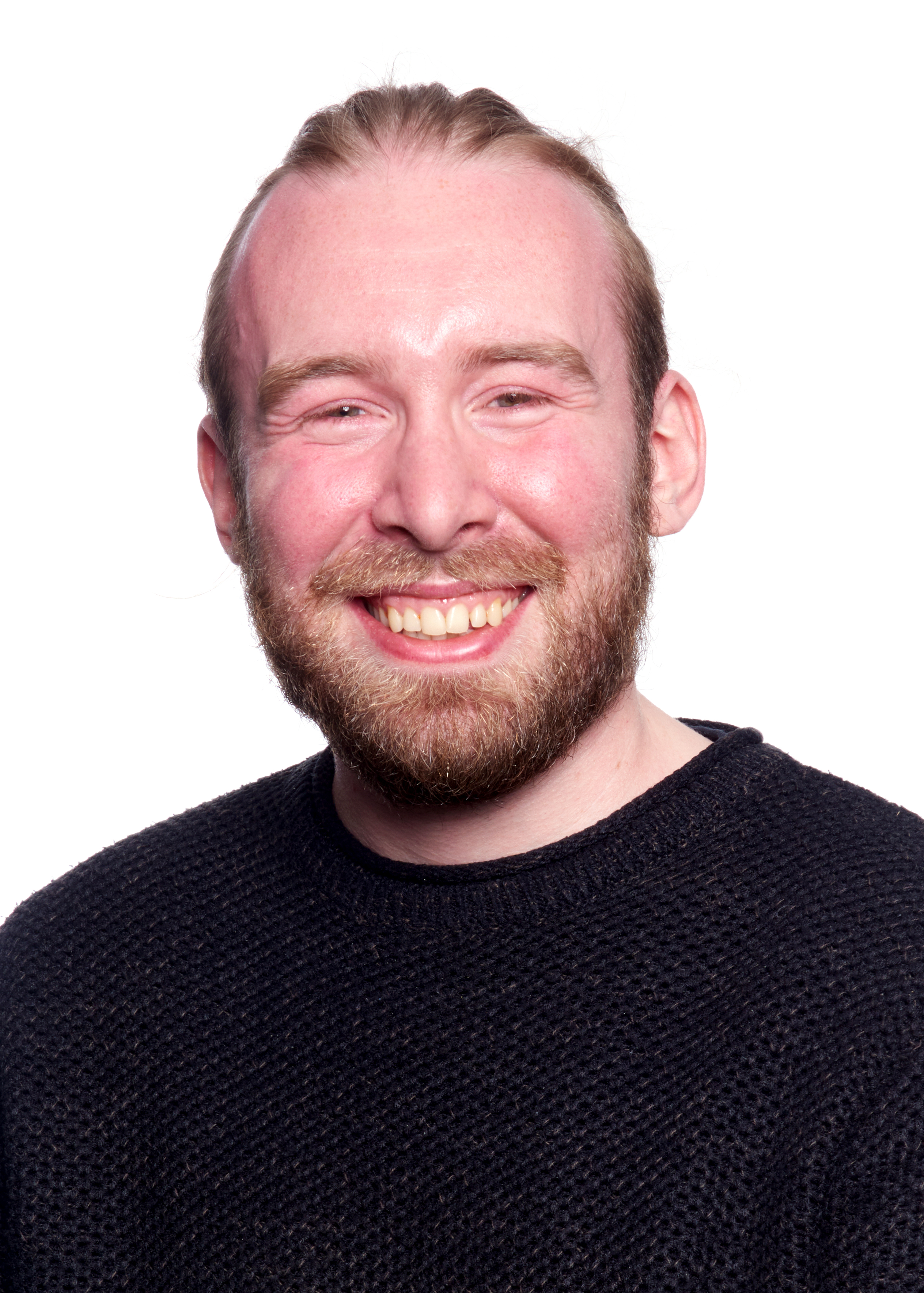 Jack
Head of Development
Hi! I'm Jack and I'm the Development Team Leader here at One Utility Bill. I work with the team to create cutting edge features for our products. Outside of work I enjoy going to gigs and festivals in the local area, and travelling up to Scotland for remote getaways!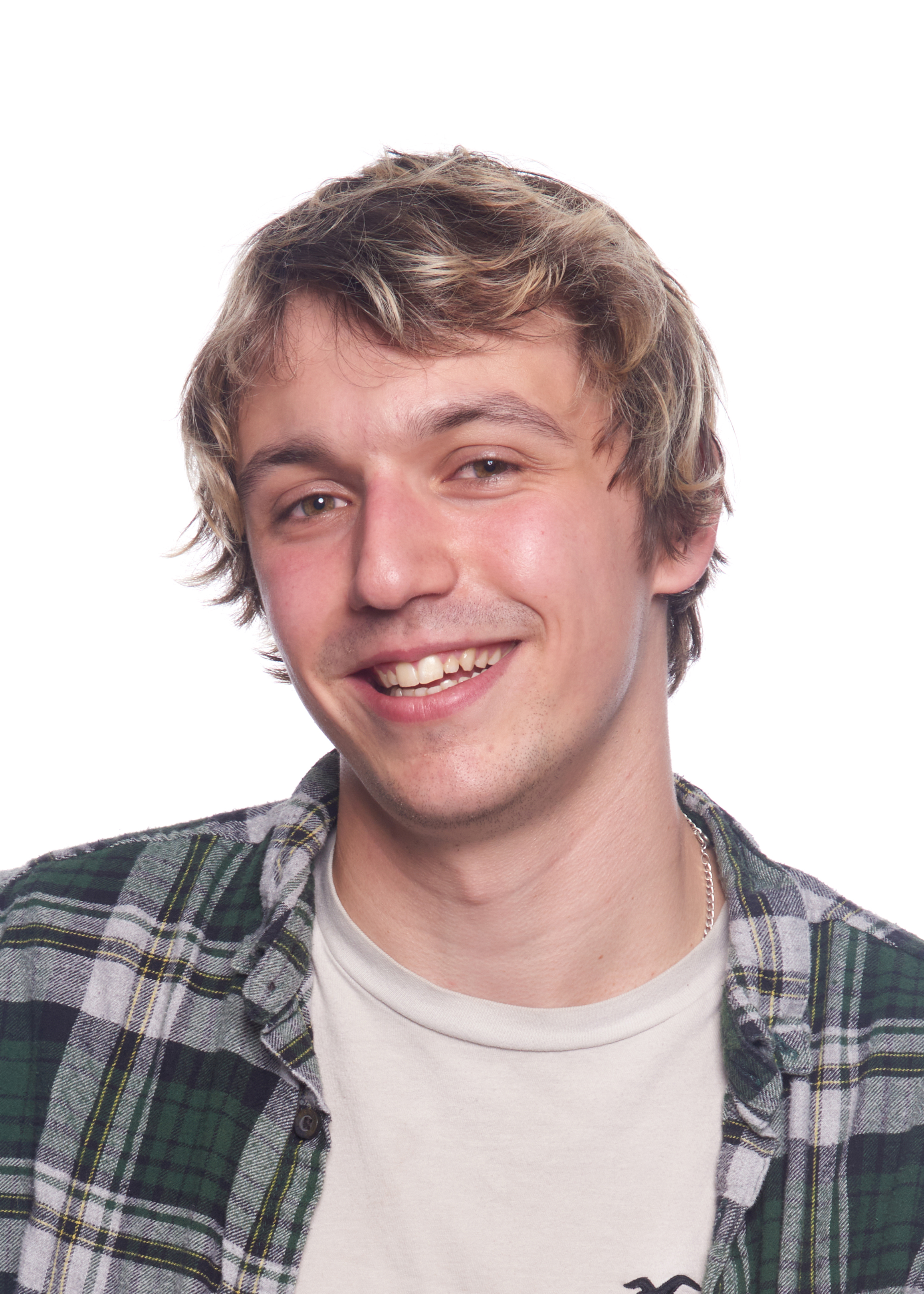 Jack
Developer
I'm always looking for an excuse to play some music or have a sing along! Otherwise I'm probably playing video games or trying out a new micro-pub.
Jack
Sales Team Leader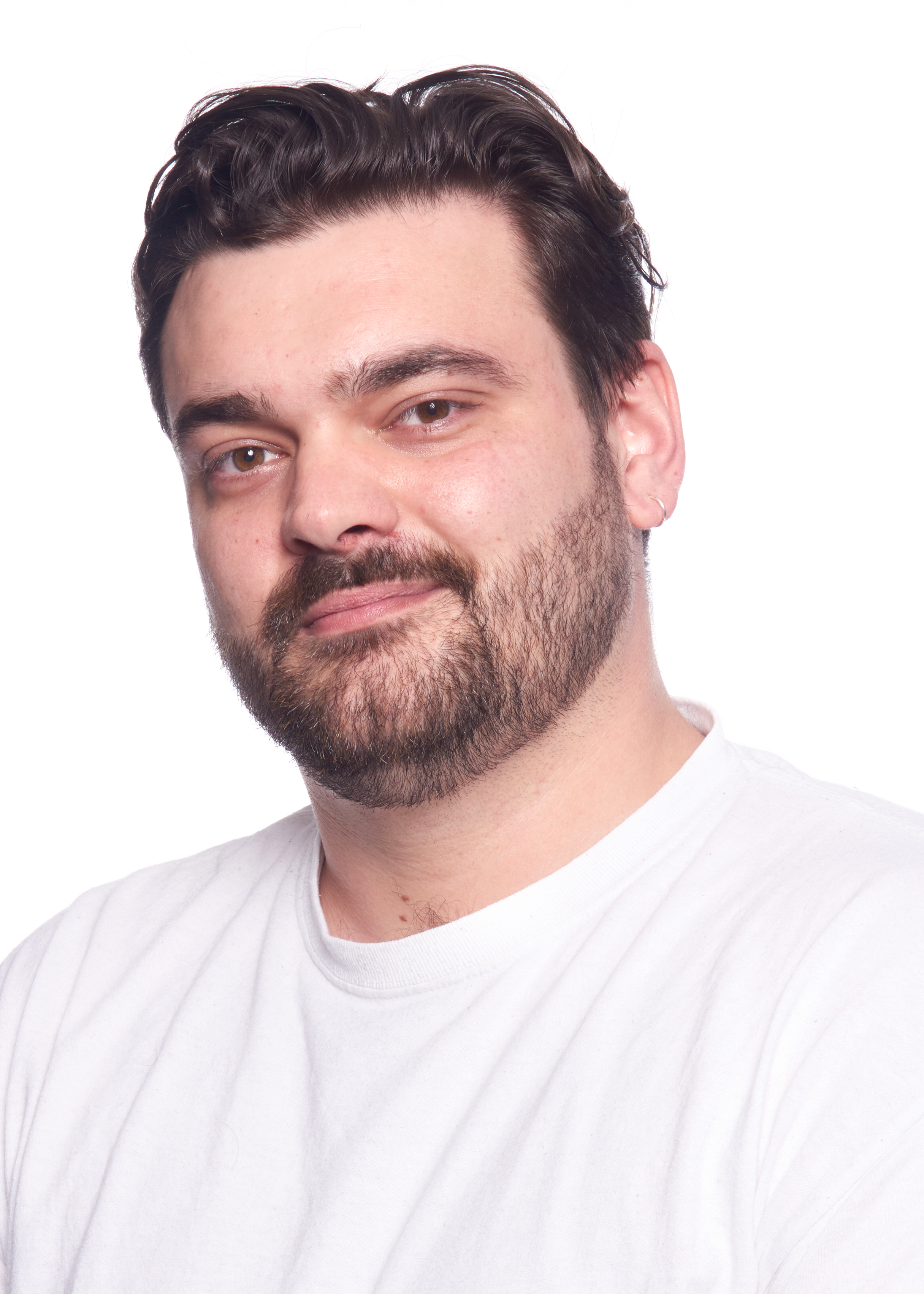 Jake
Customer Support Team Leader
Hi I'm Jake one of our Customer Support Team leaders here at One Utility Bill. When I'm not at my desk making sure our customers are having the best experience possible you will find me in my kitchen cooking!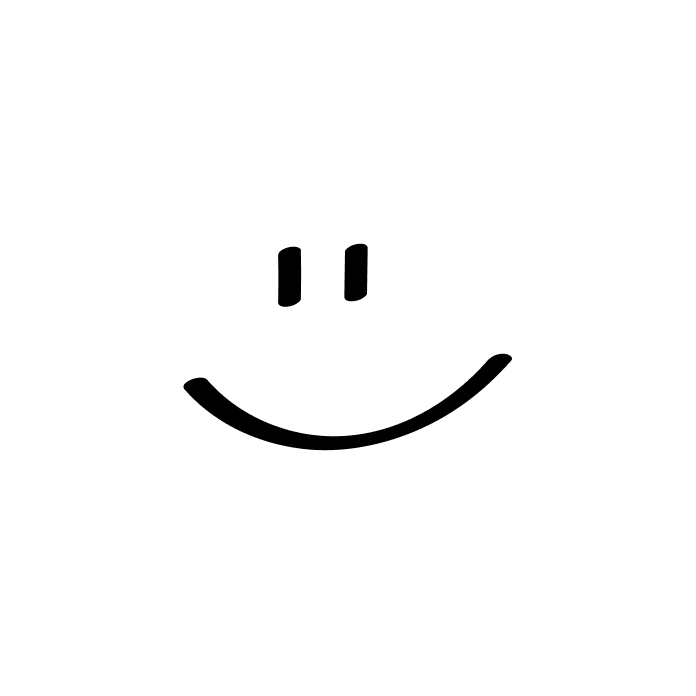 Jamal
Sales Advisor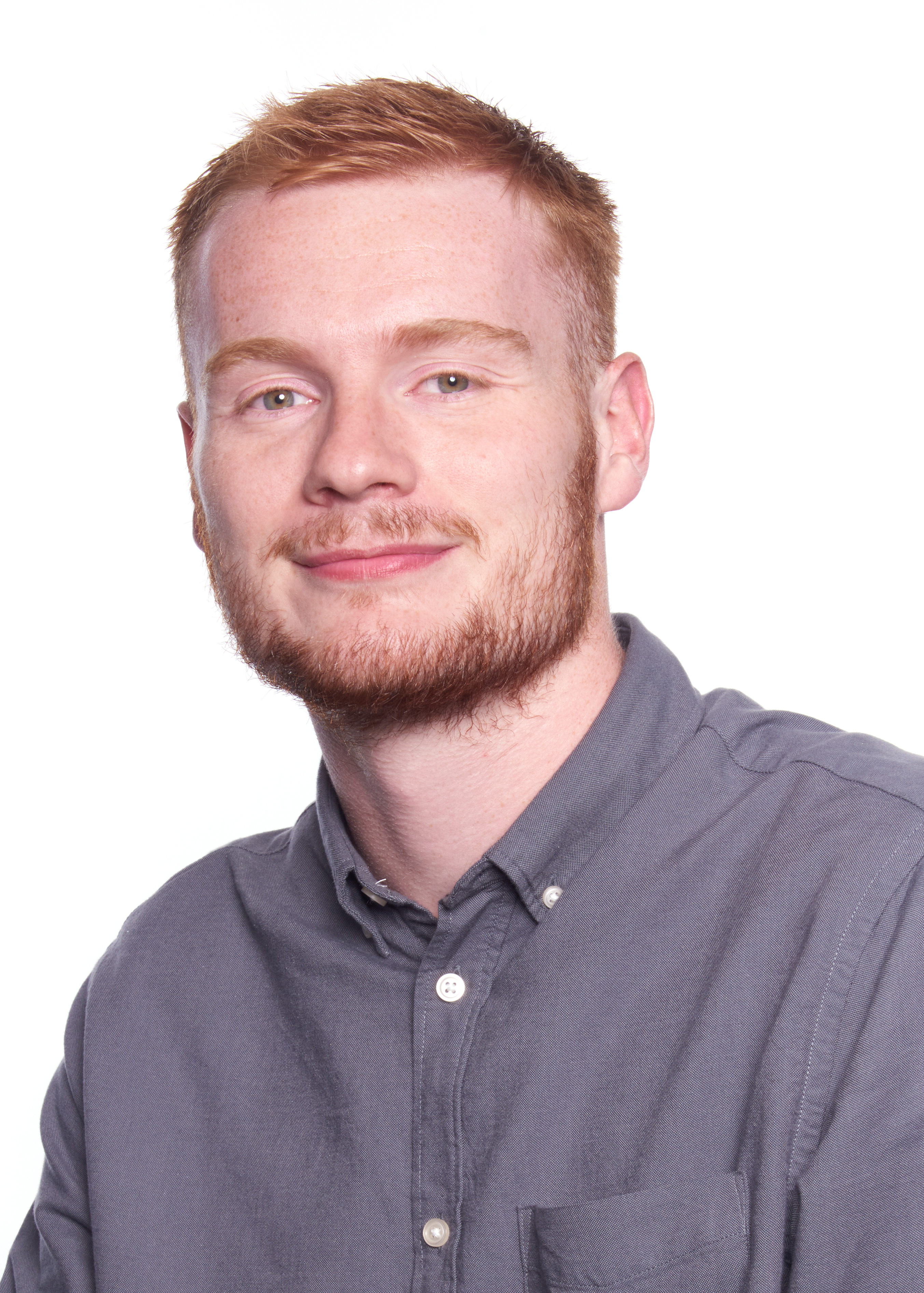 James
Junior UX/UI Designer
Born and raised in the North East, When I'm not designing stuff on a screen I'm usually seen trying to improve my golf handicap, enjoying a pint and watching sports. Football and F1 mostly!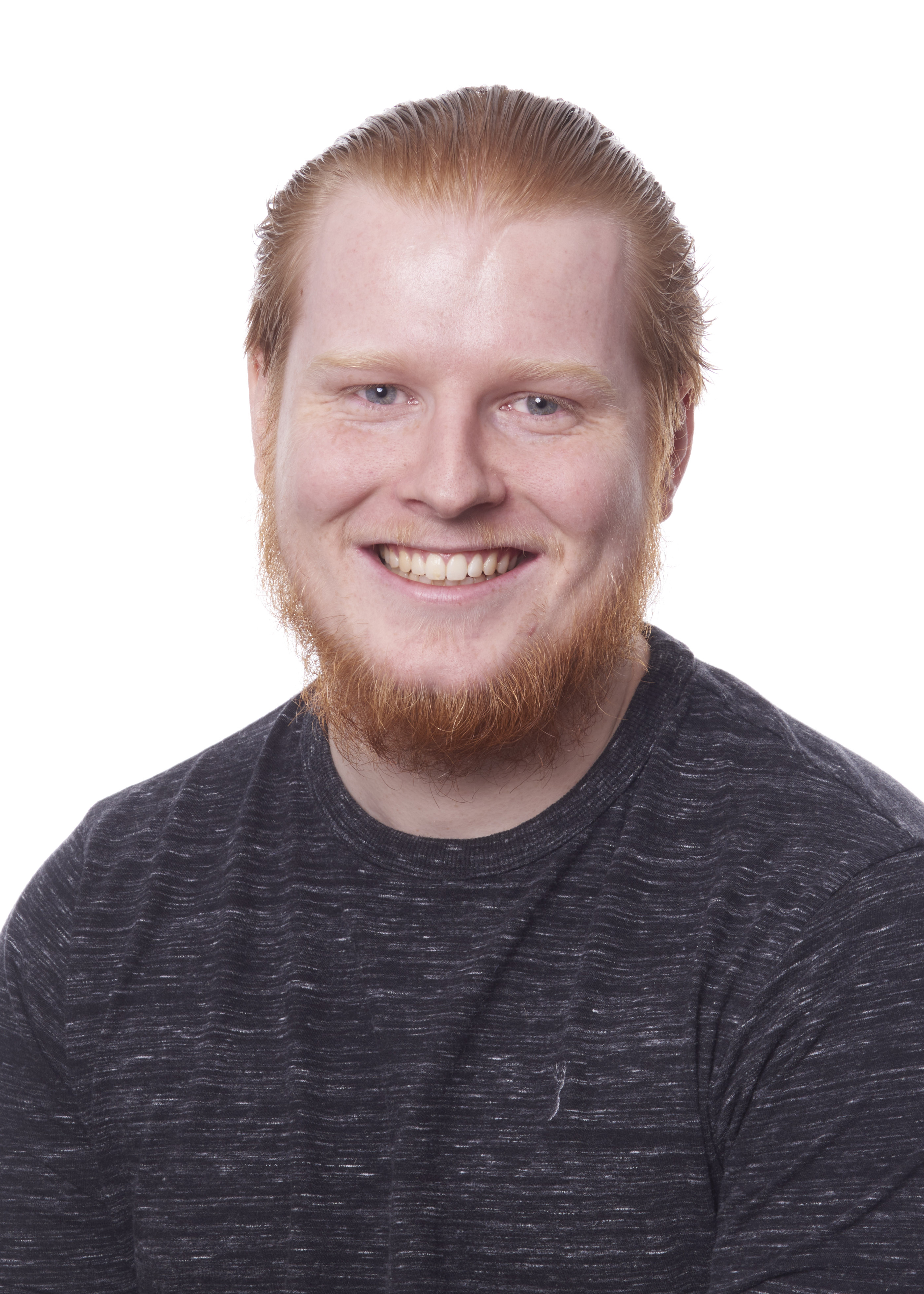 James
Customer Operations Assistant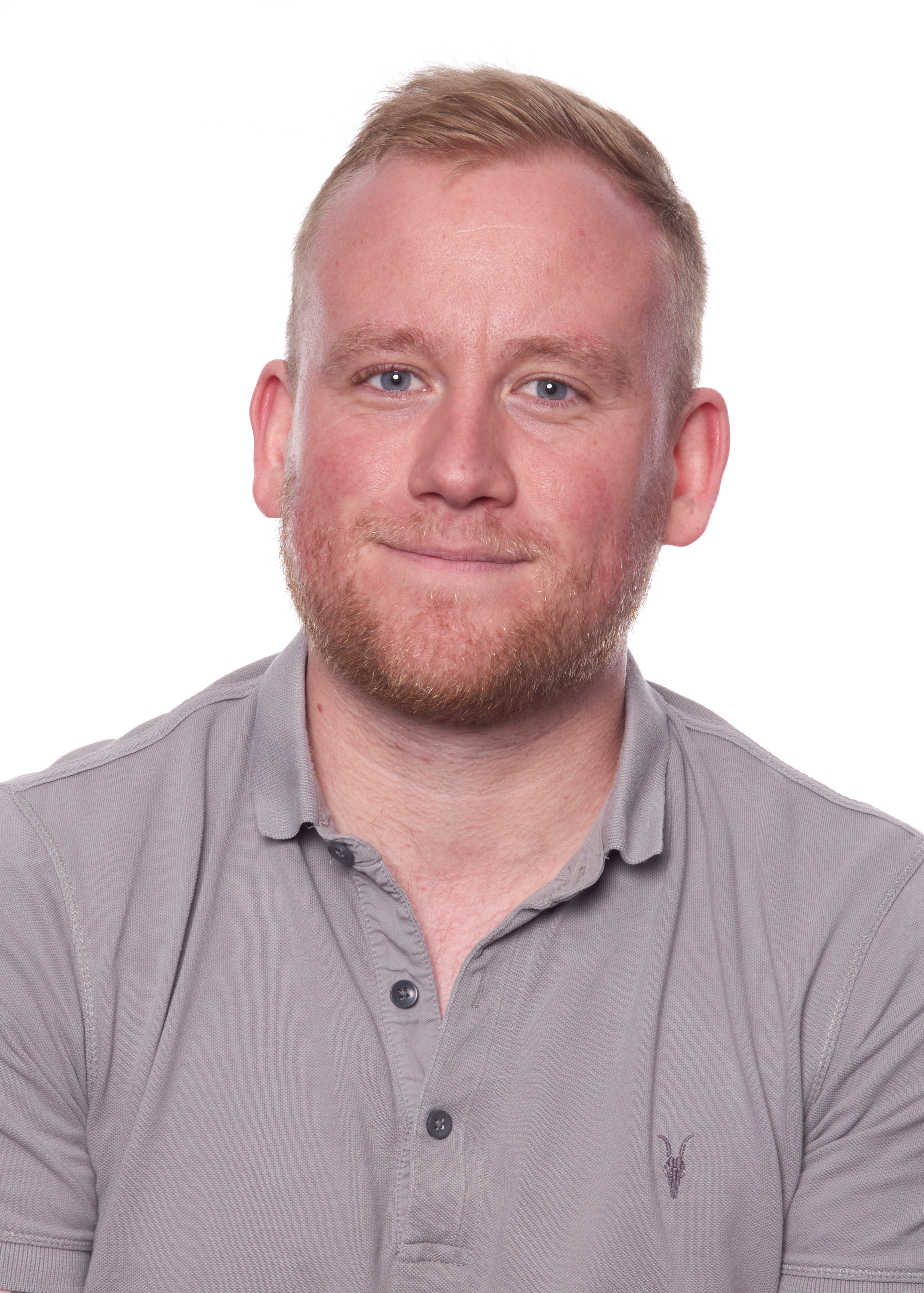 Jamie
Finance Manager
Moved to the North East in 2018, Big football fan, enjoy watching and attempting to play. Weekends will find me out for walks in the countryside stopping at a nice pub or at the coast for a coffee and a wander with friends.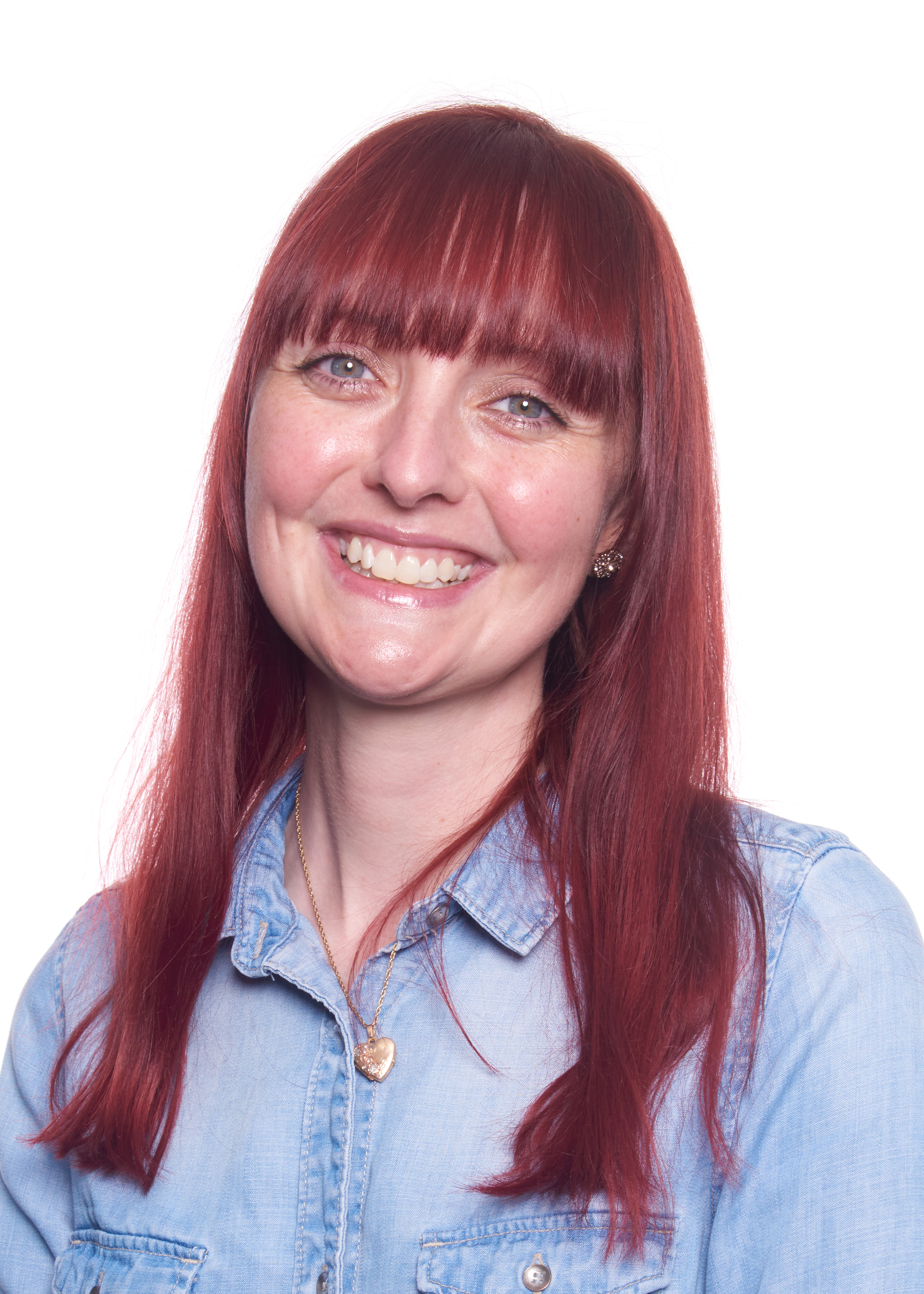 Jess
Customer Operations Team Leader
I am usually found with a book in my hand. Also a huge lover of chocolate, true crime podcasts and documentaries and the MotoGP.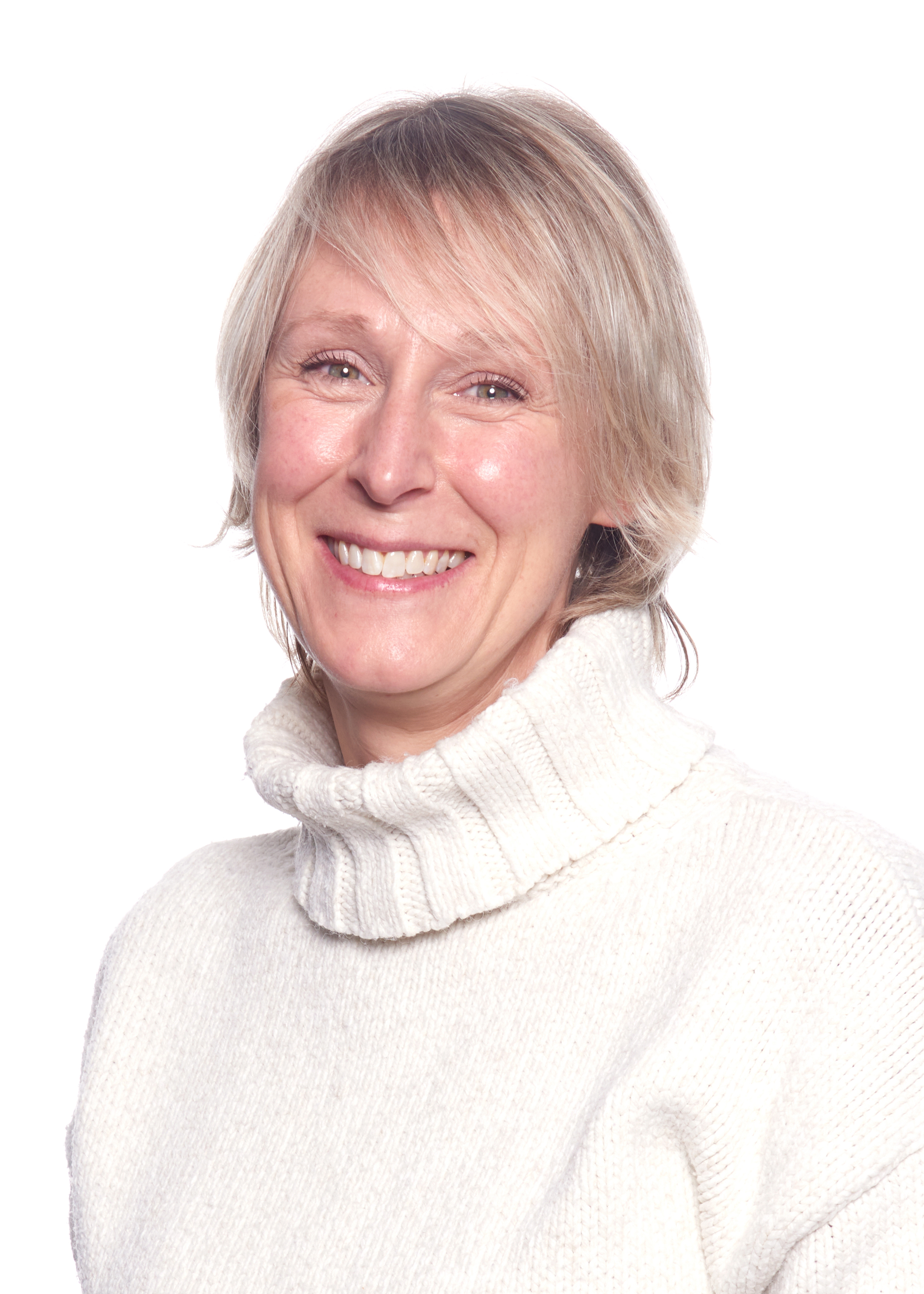 Joanna
Developer
Finding solutions to complex problems and team activities are two things I love and I'm fortunate to spend my day doing both at OUB. Outside of work I enjoy roaming the Lakes with my family.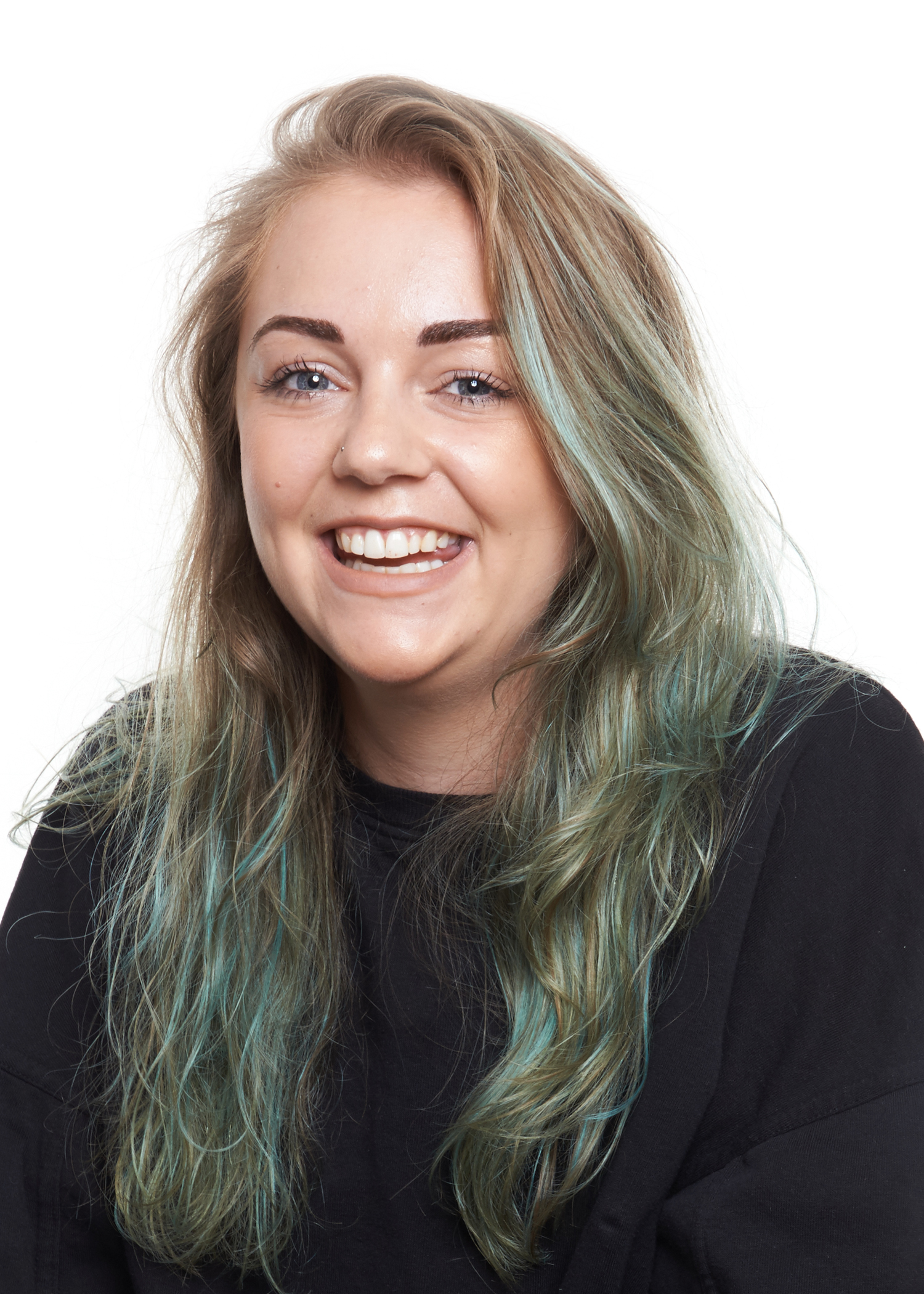 Jodie
Sales Team Leader
Out of work, I like going to the pub. An interesting fact about me is that I can spell Mississippi backwards really quickly - It does get harder after a few drinks though!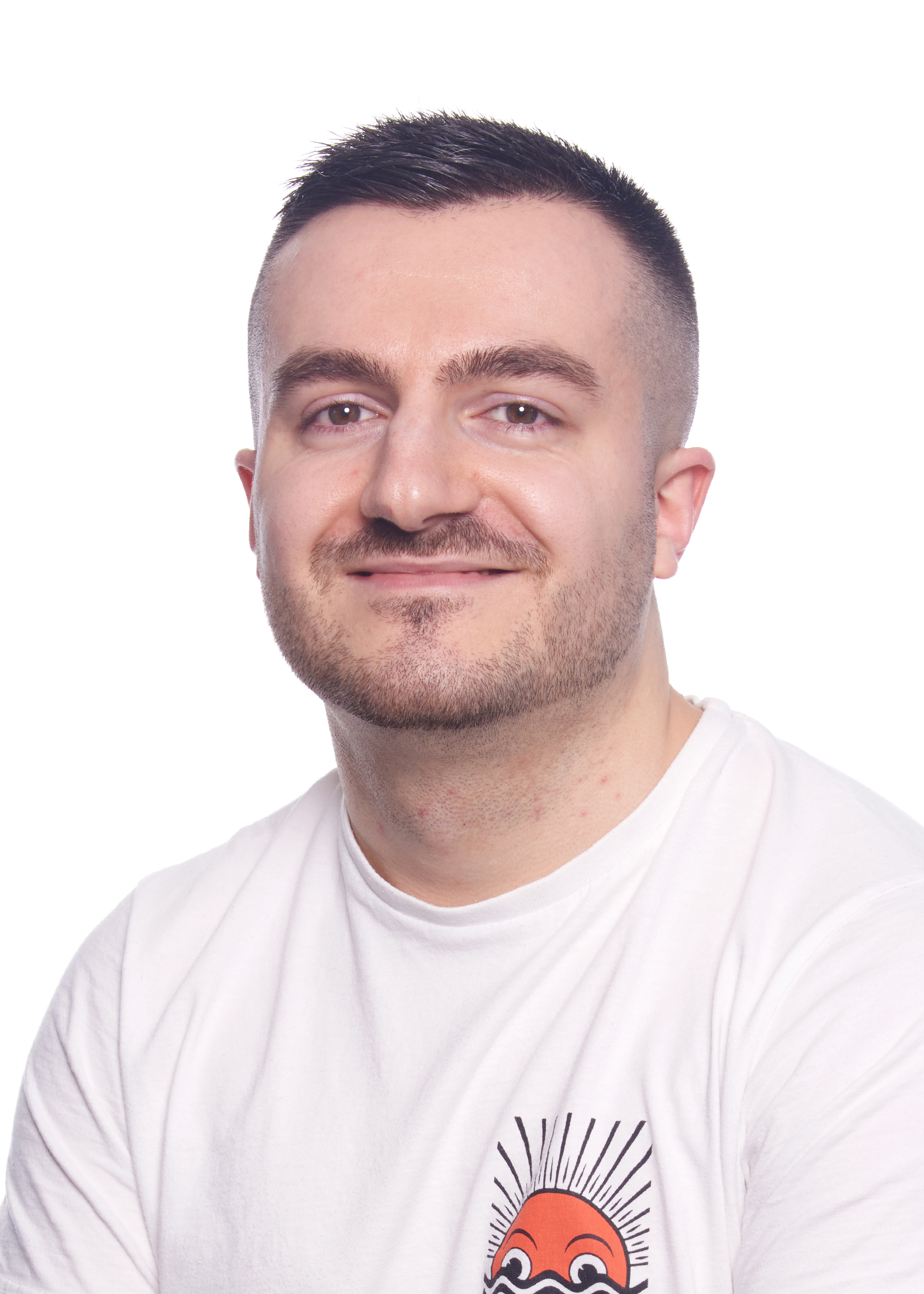 Joe
Senior DevOps Engineer
I love cooking new recipes while binge-watching episodes of MasterChef for inspiration! I'm a Peroni enthusiast, and enjoy discovering new music (mostly hiphop).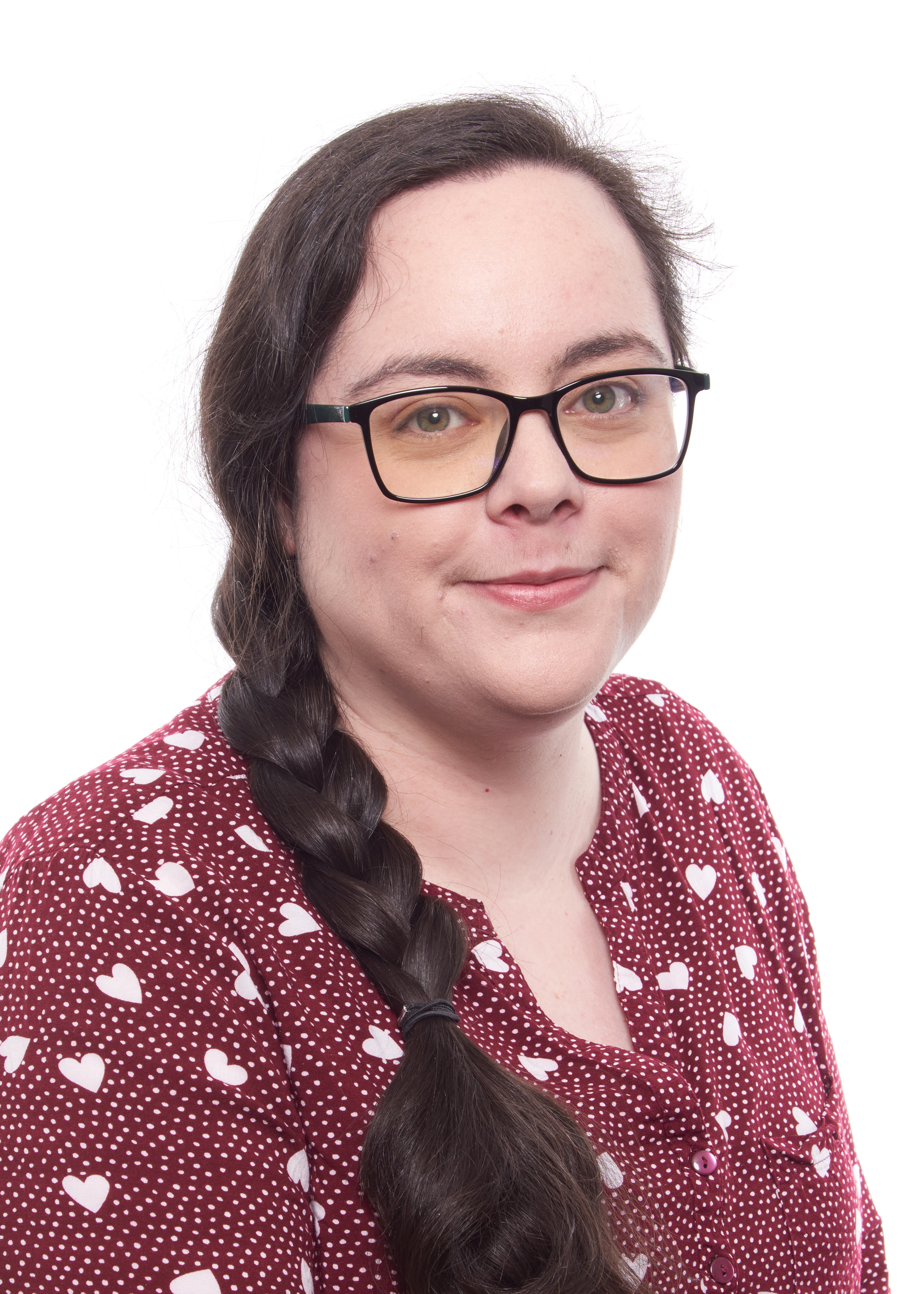 Kara
Customer Operations Assistant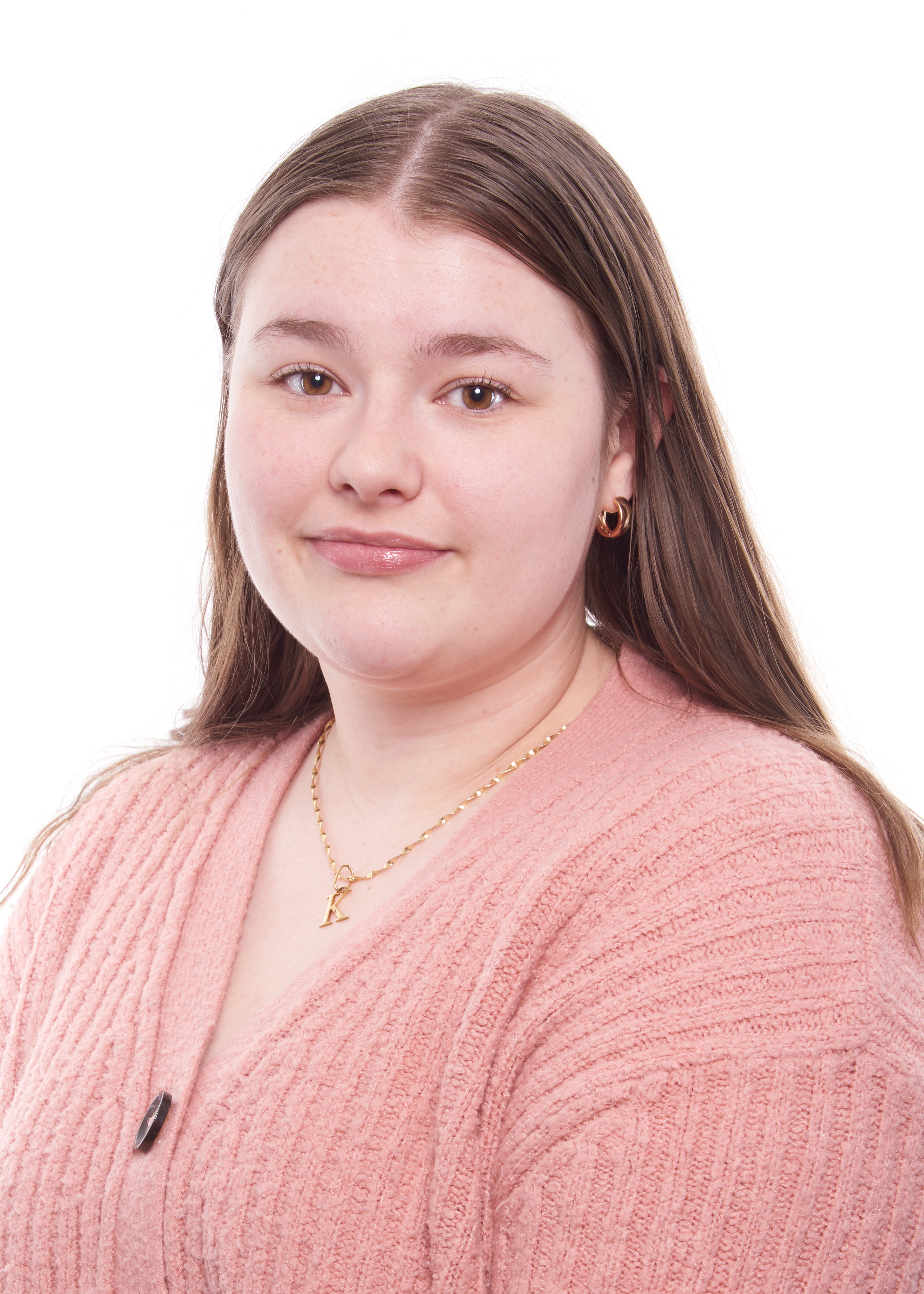 Katie
Customer Support Advisor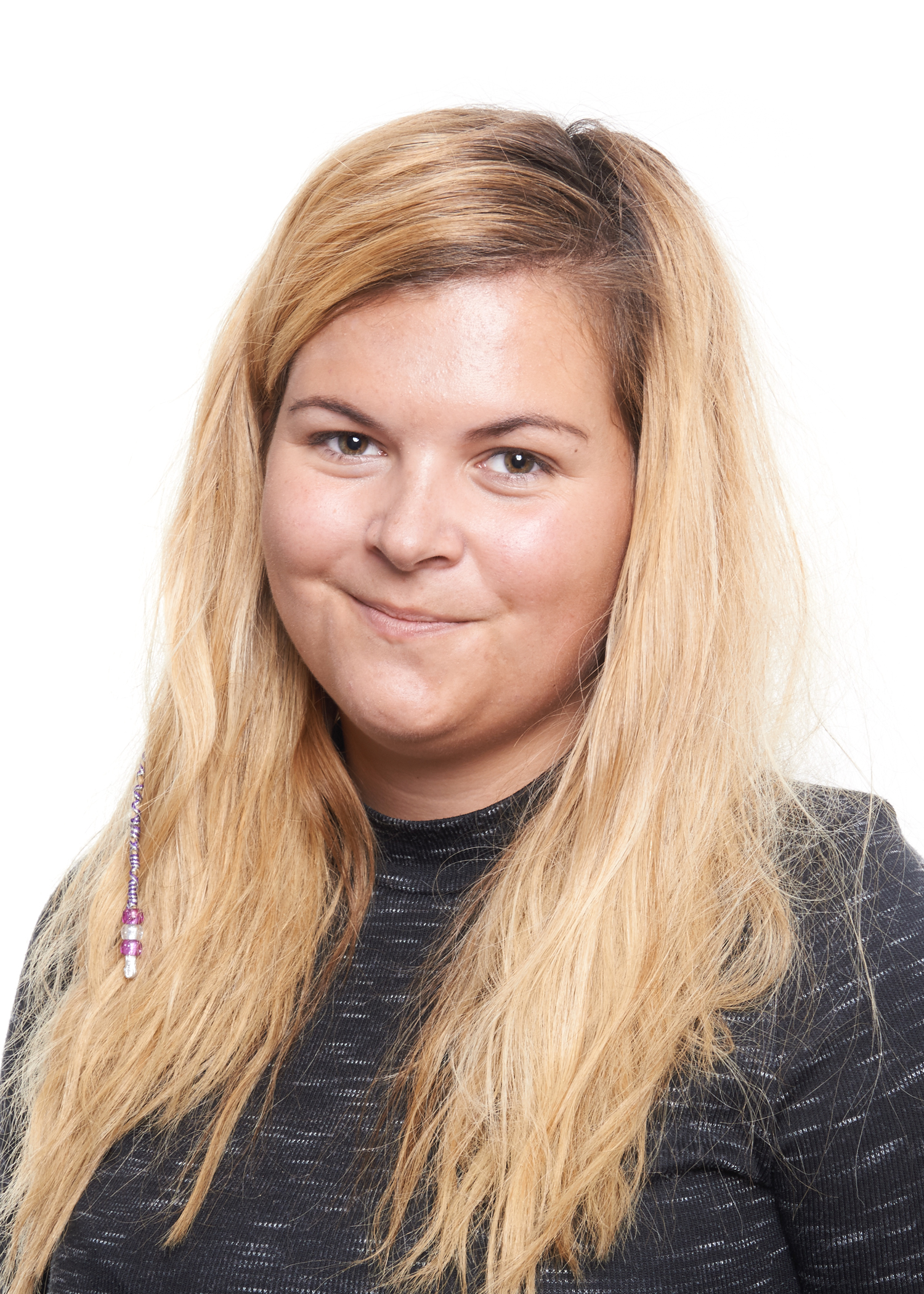 Kaysie
Sales Team Leader
I have two small humans to run around after, ferrying them to Swimming lessons and Football so I don't have many Hobbies.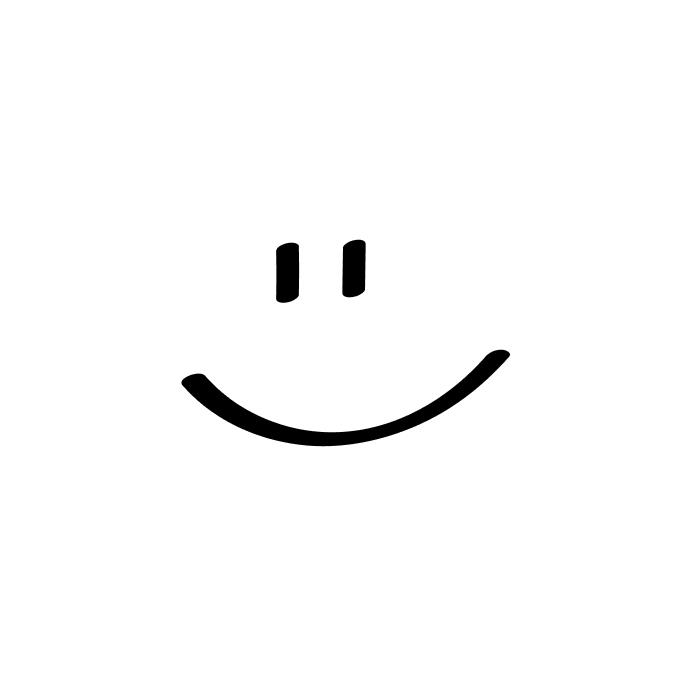 Kieron
Senior Developer
I'm responsible for developing the APIs, managing our servers and improving internal automated processes.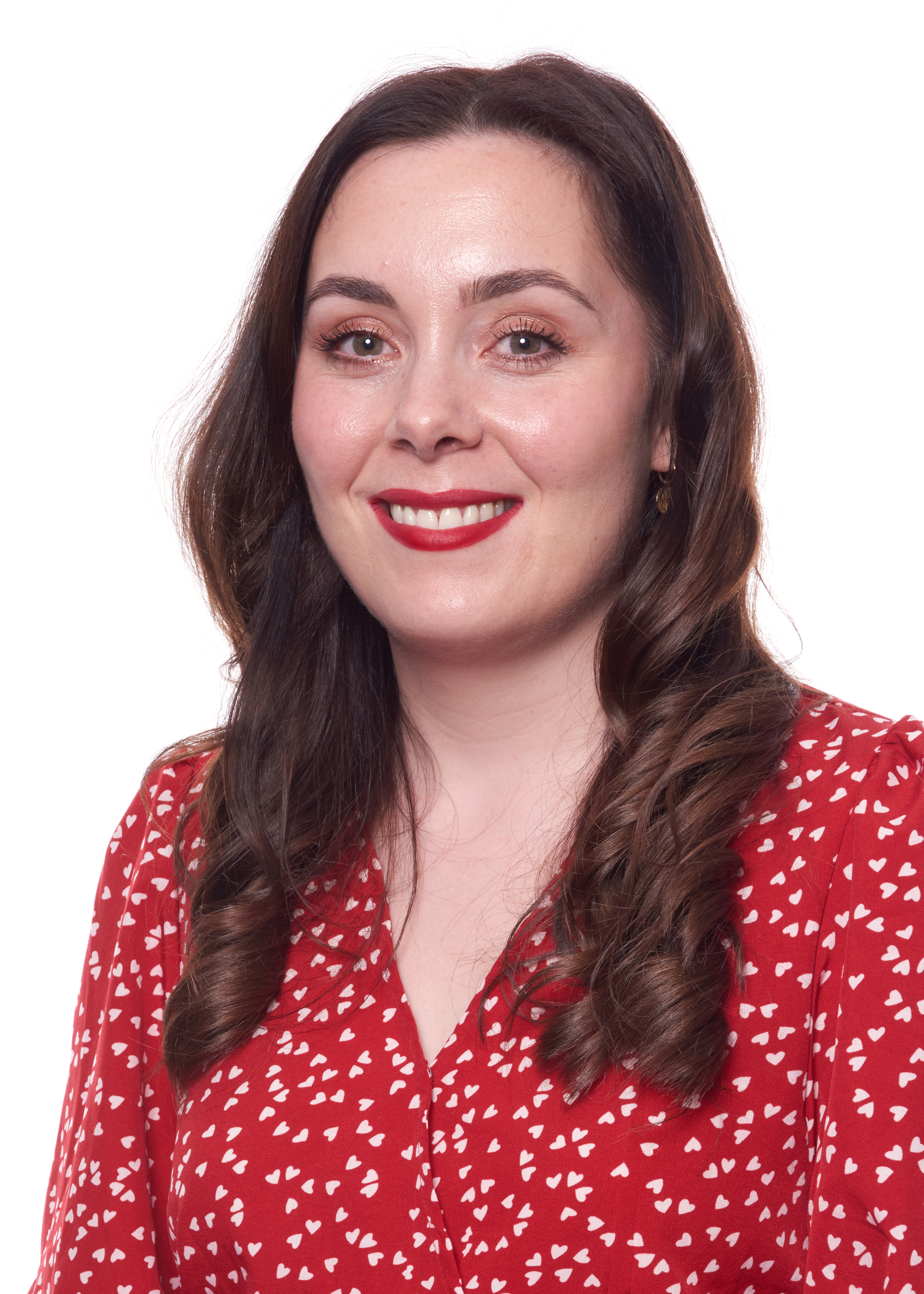 Kirsty
People Manager
Outside of work you'll find me at the beach or in a forest walking my Goldendoodle Nala rain or shine. I'm also partial to cycling which I like to call mountain biking but I definitely don't cycle up mountains.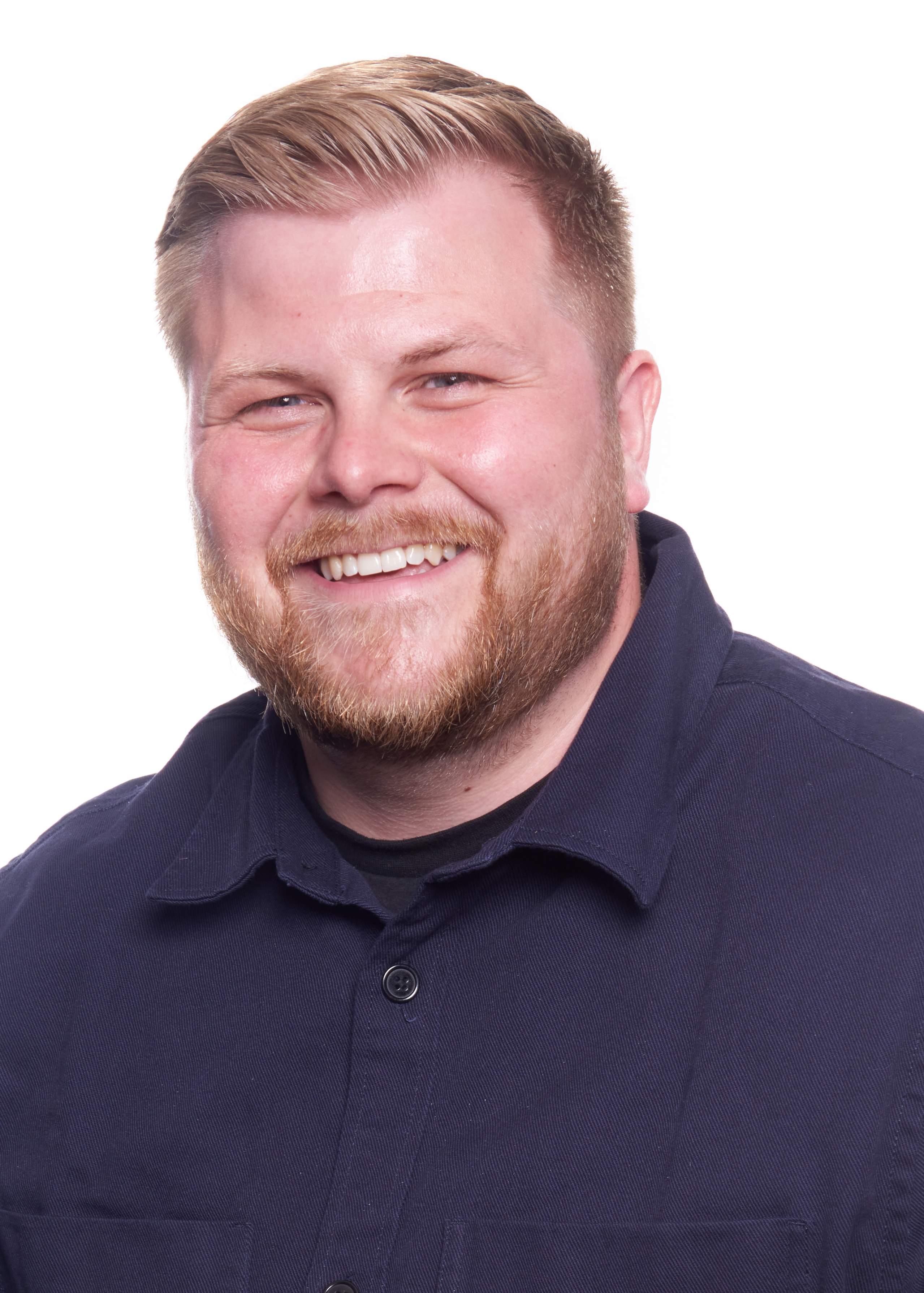 Kristian
Business Development Manager
In my spare time I mainly watch, talk about or play football. I'm a big Sheffield Wednesday fan, so I get let down by them on a weekly basis. If I'm not doing that, I am probably on a walk with my Westie, Obi.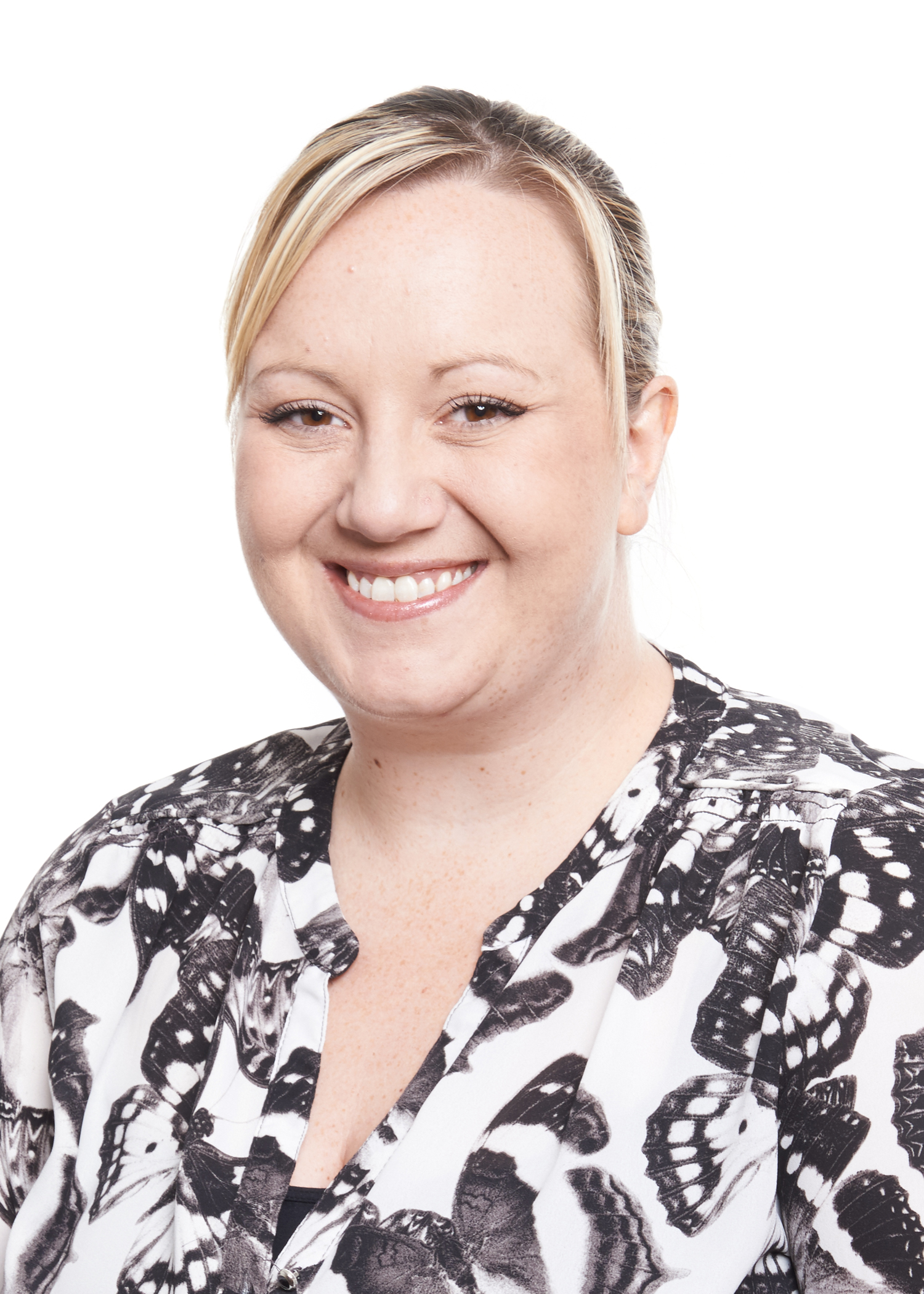 Kristy
Customer Operations Manager
Out of the office, I am the Co-founder of NE Sporting Events which organises sporting events throughout the region. If I'm not planning an event I'll be sat watching Love after Lockup - I am a reality telly addict!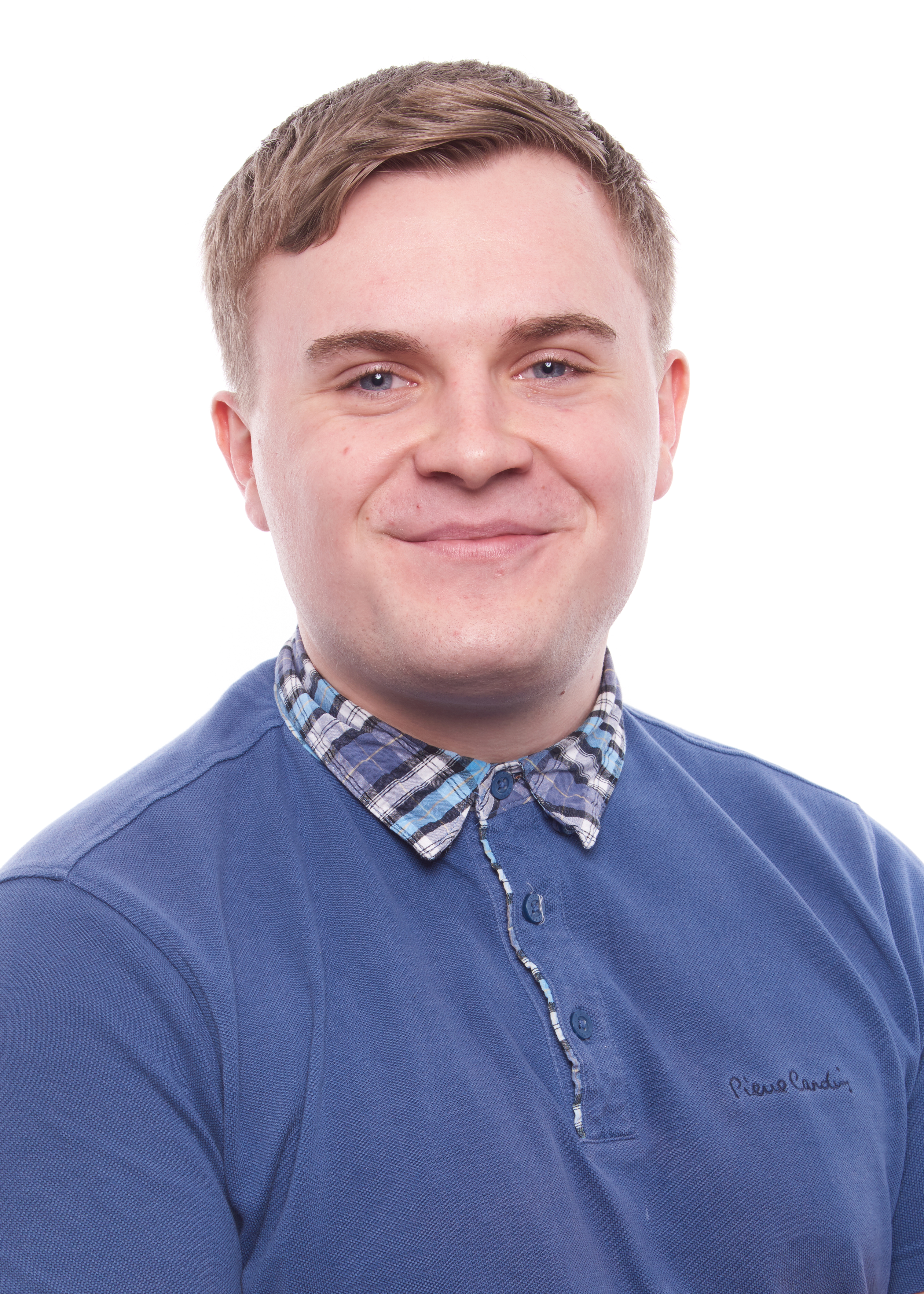 Lachlan
Sales Advisor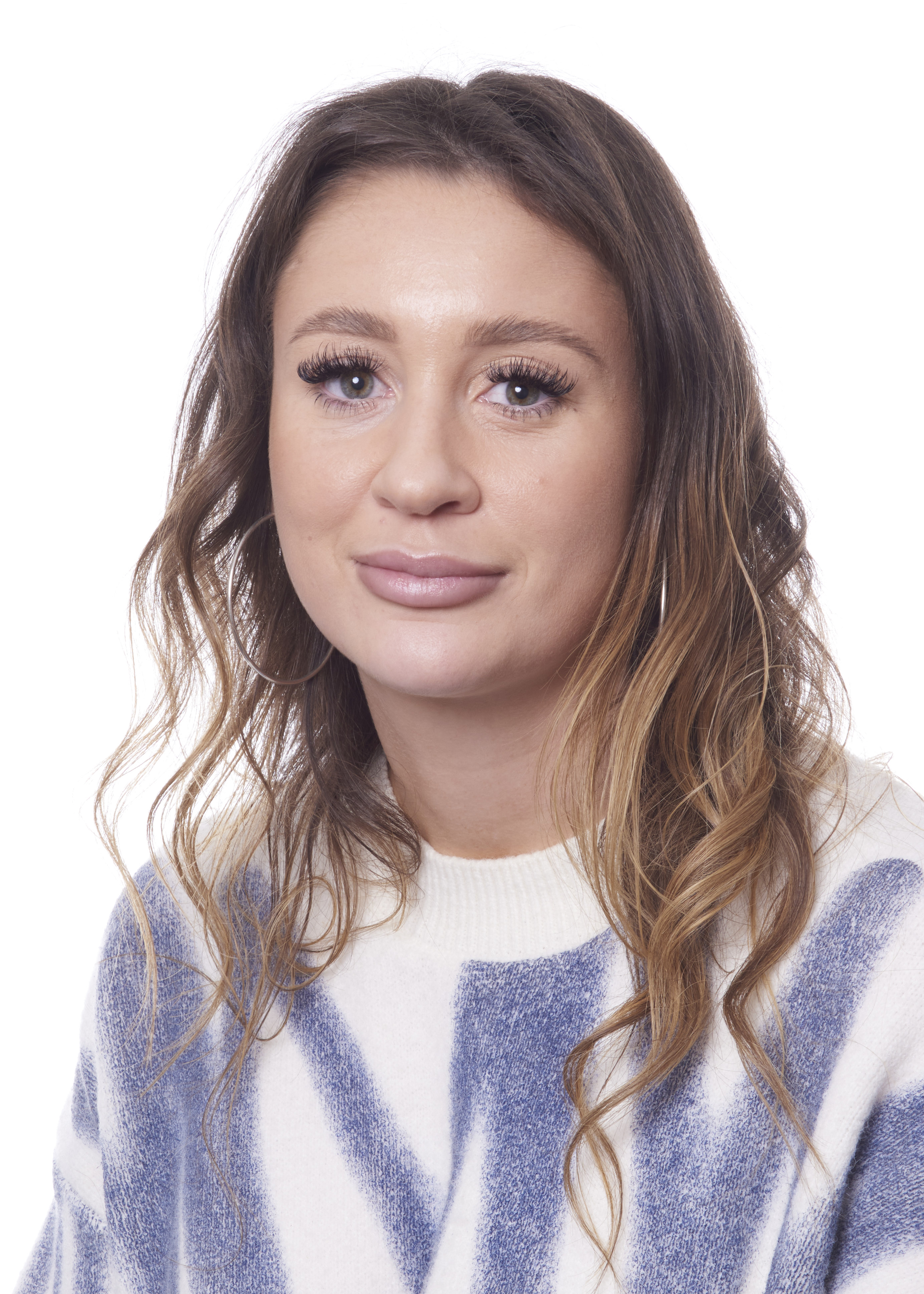 Laura
Sales Advisor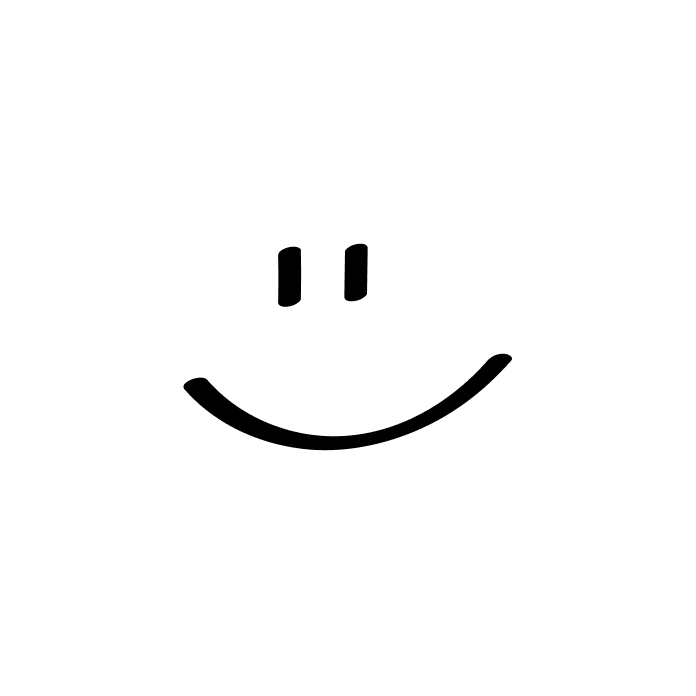 Lewis
Head of Product
Hi, I'm Lewis - product nerd, dog dad, closet metalhead. I originally studied to become an architect and my first ever job landed young me a swanky design credit for Newcastle City Library, however, I was more interested in computers and gaming, which drew me into the tech space. I've been working in the industry for just over 12 years; as a QA tester, designer and product manager, building things that (hopefully) make a positive difference in people's lives. Outside of work, I love it when my car breaks so I can pretend I'm a mechanic, I enjoy strength training (which gives me an excuse to eat everything), and I play guitar in a band of old men making nasty music. I'm excited to be part of a local business that I've watched grow from strength to strength, and to see what the future brings!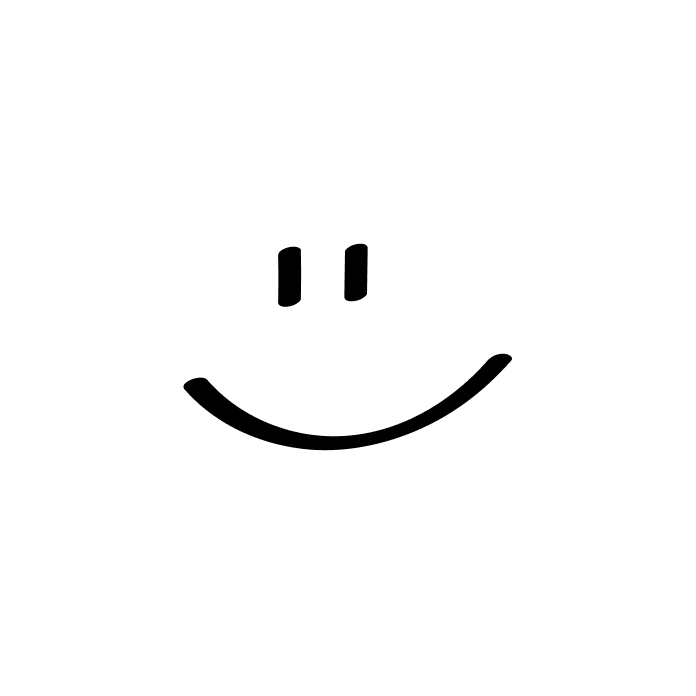 Liam
Commercial Operations Assistant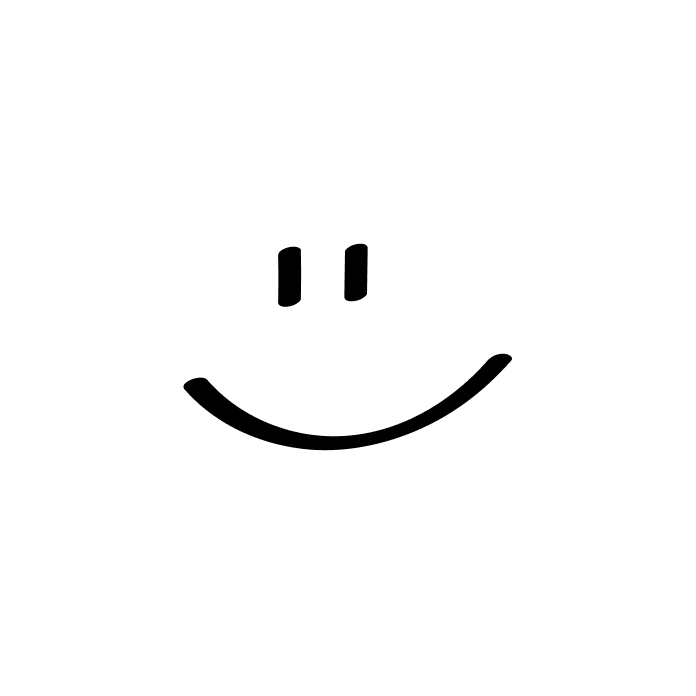 Lorena
Sales Team Leader
I'm an outdoors lover, always up for a hike or adventure, and I have also recently started to take dips in the sea (as a Spaniard, this is quite a milestone as weather is not quite the same I was used to) :)
Any dog friendly plan is my kind of plan, with the exception of the cinema. I rescued a dog a year and a half ago, and I'm obsessed with the little one.
I come from managing a sales and retention team, and have also managed large teams in the past during my time in hospitality.


Manish
Senior Developer
Big fan of sports! Both watching & playing them. Cricket, badminton, football and basketball to name a few. I might be the shortest player on the basketball court but I'm pretty good!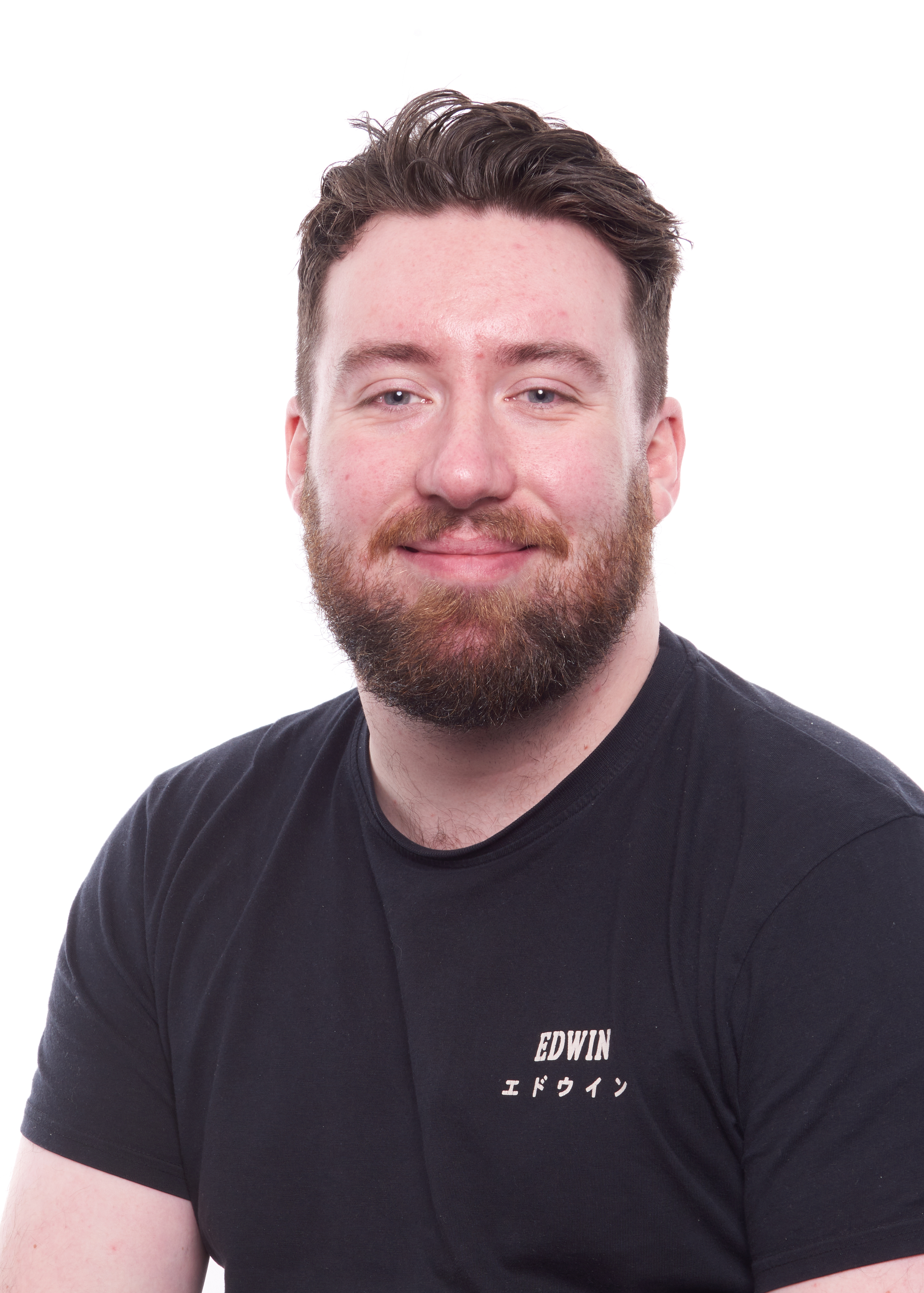 Marcus
Sales Development Representative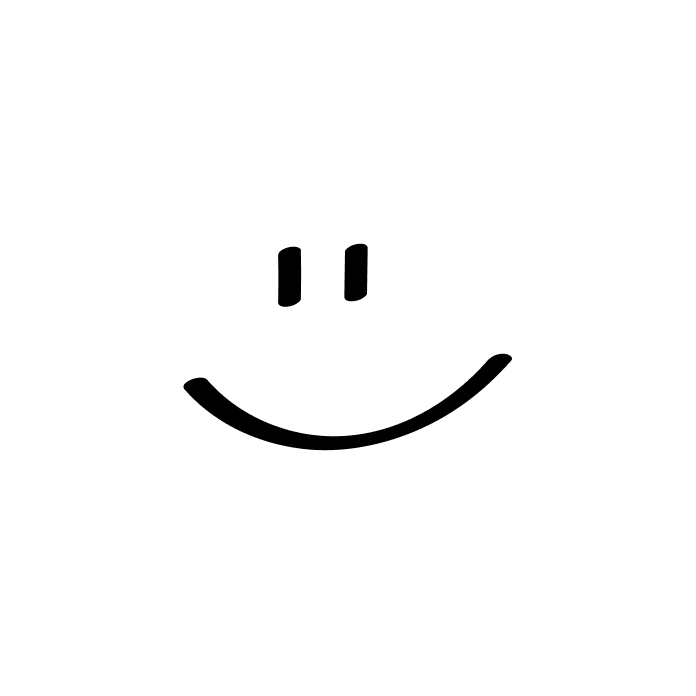 Matt
Performance Marketing Manager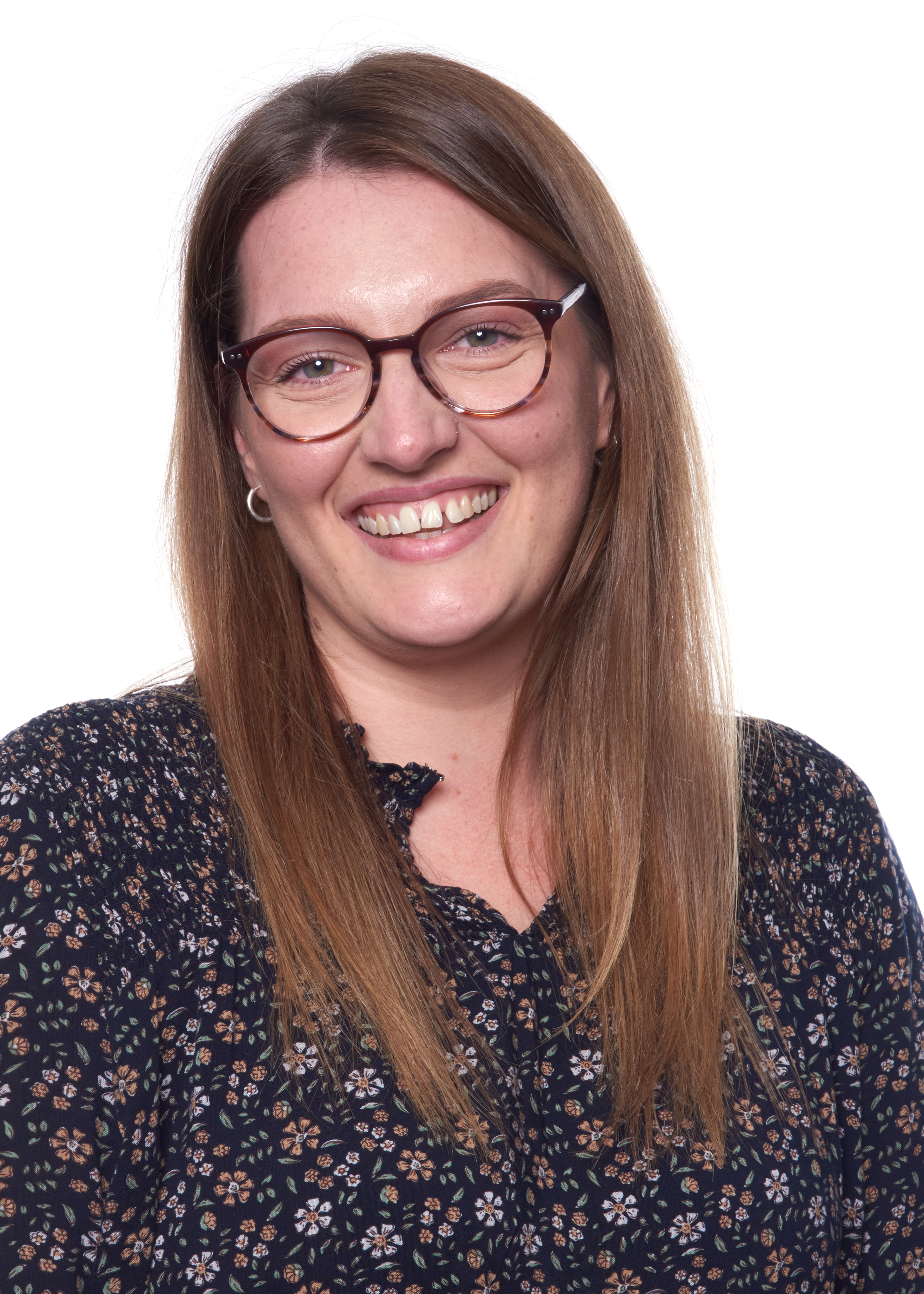 Melanie
Office Manager
When I am not at work, I love relaxing and simply being at home! I love delving into a new series, going to the cinema, baking & cooking and spending time with with my partner & family.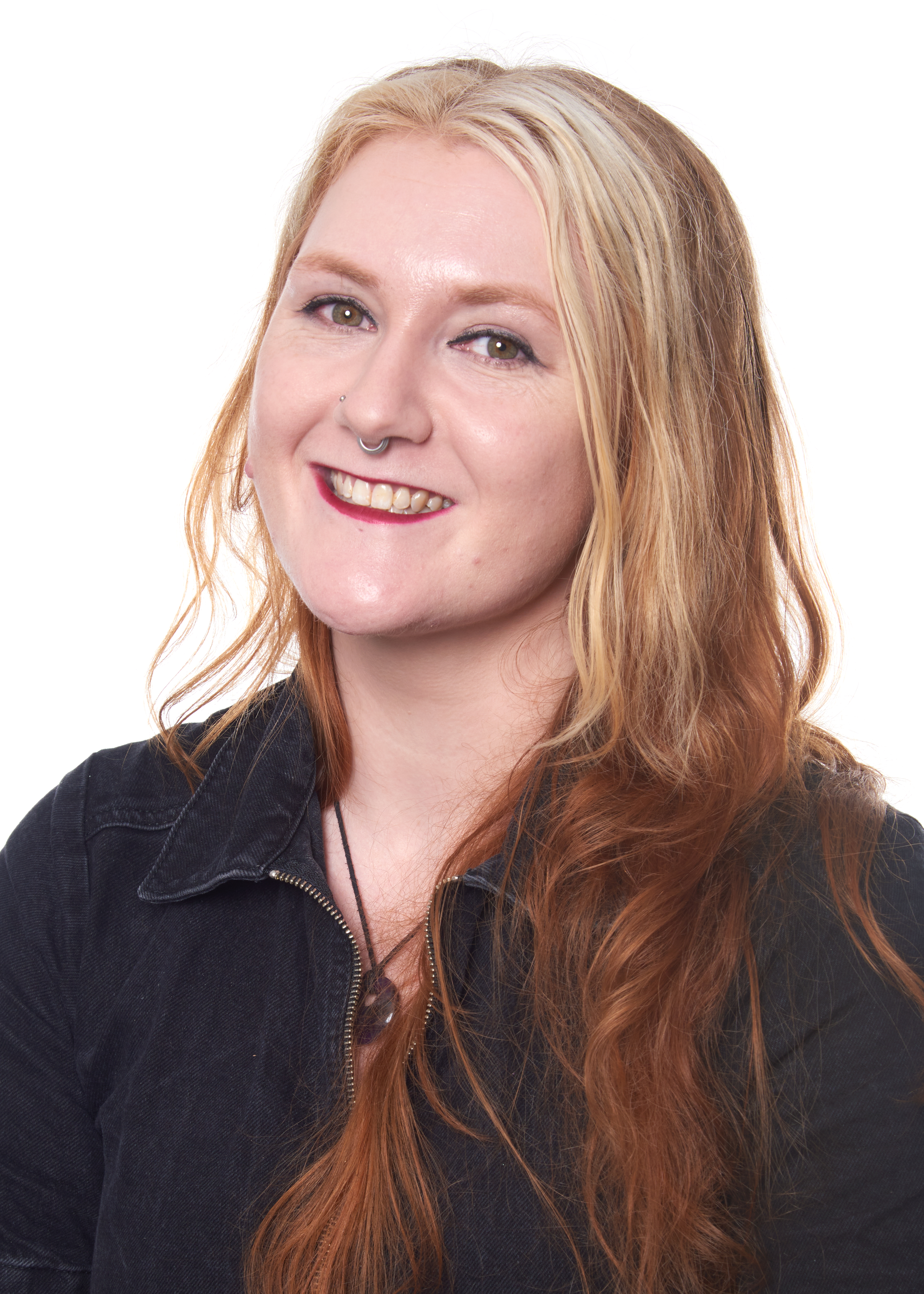 Mell
Content Manager
I mostly like TTRPGs, elves, baking, and hanging upside down from silks or a hoop. Does getting tattoos count as a hobby?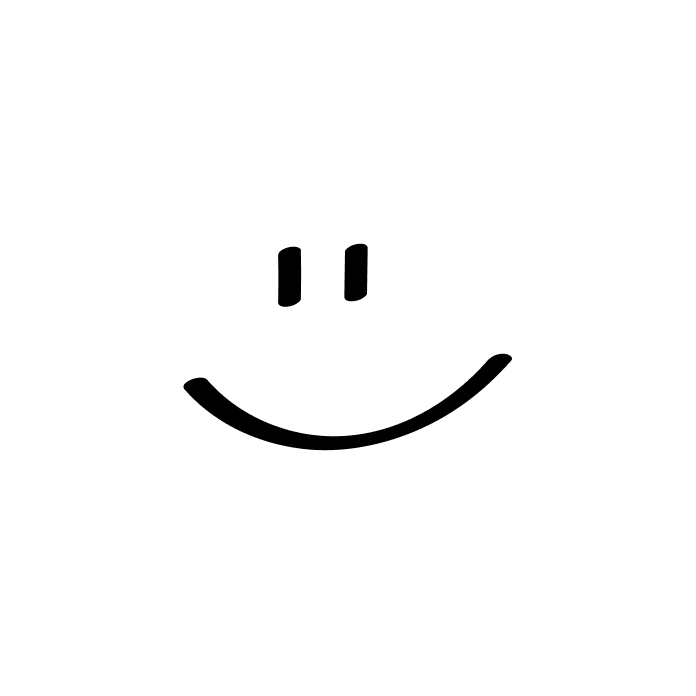 Michael
Junior Developer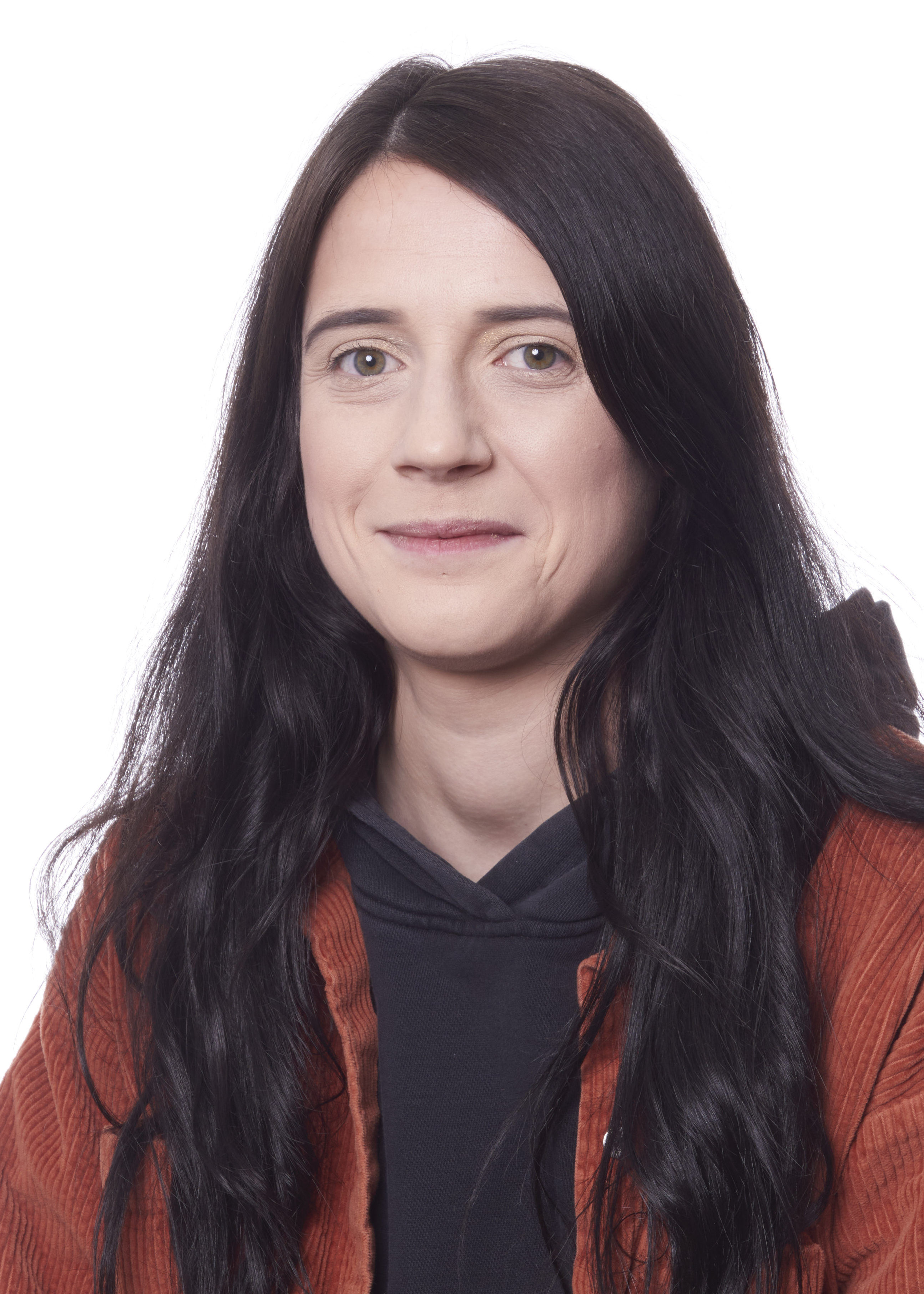 Millie
Senior Commercial Operations Assistant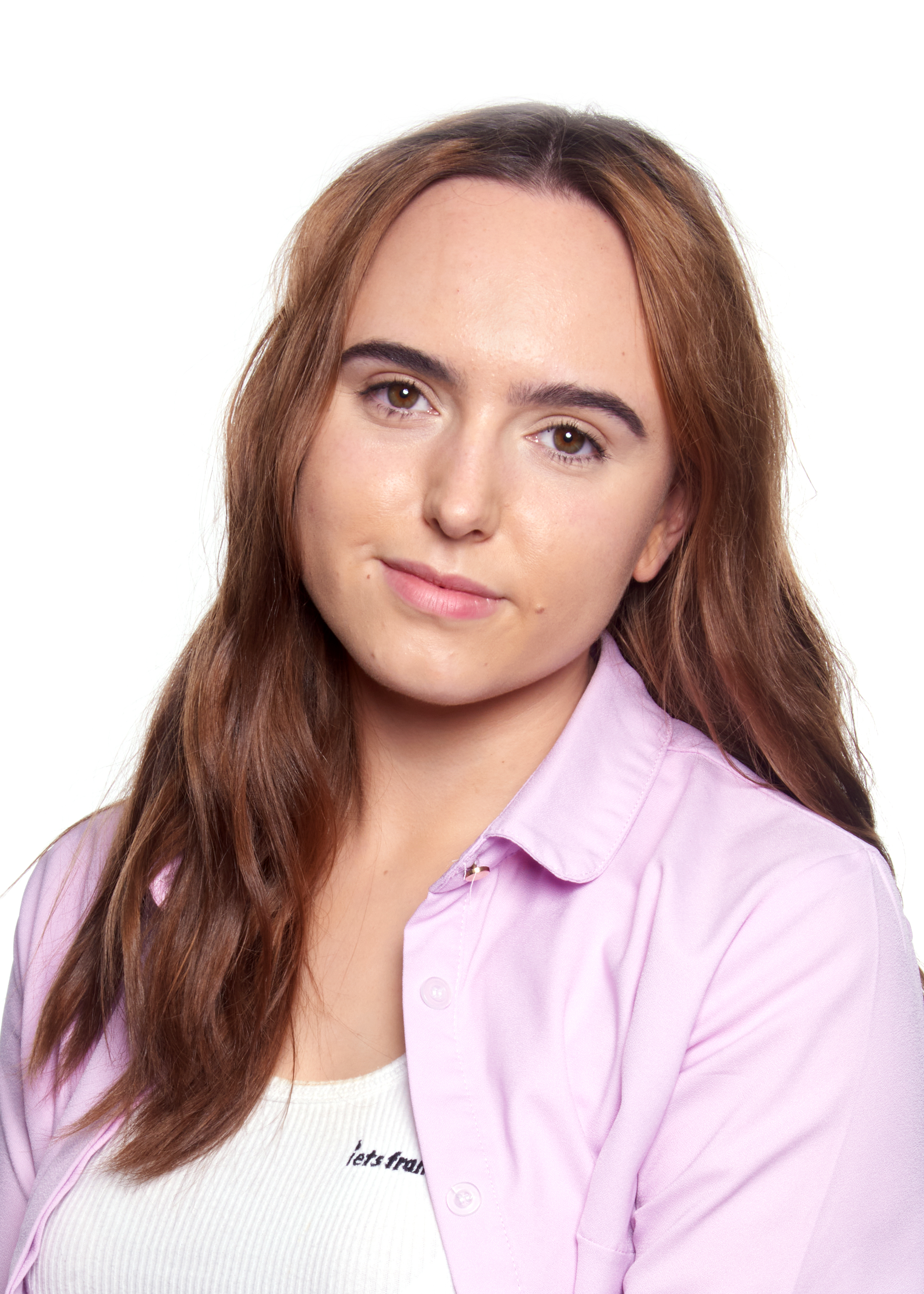 Natasha
Office Assistant
I am a fun, outgoing person who likes to take part in triathlon events and I go to the gym. I have recently taken up felting as a hobby to relax and wind down on an evening. Here to help with a smile on my face.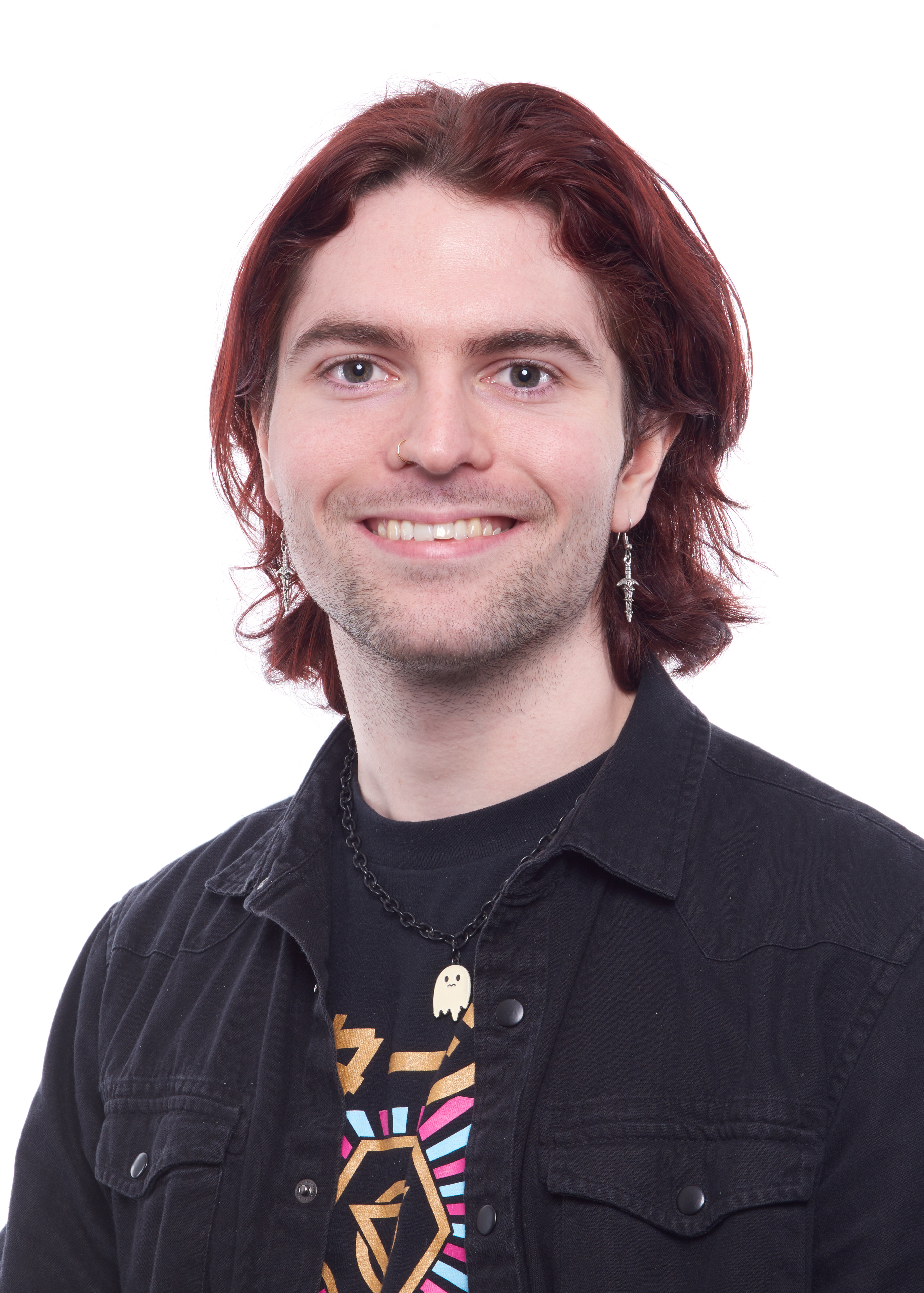 Nathan
Customer Operations Assistant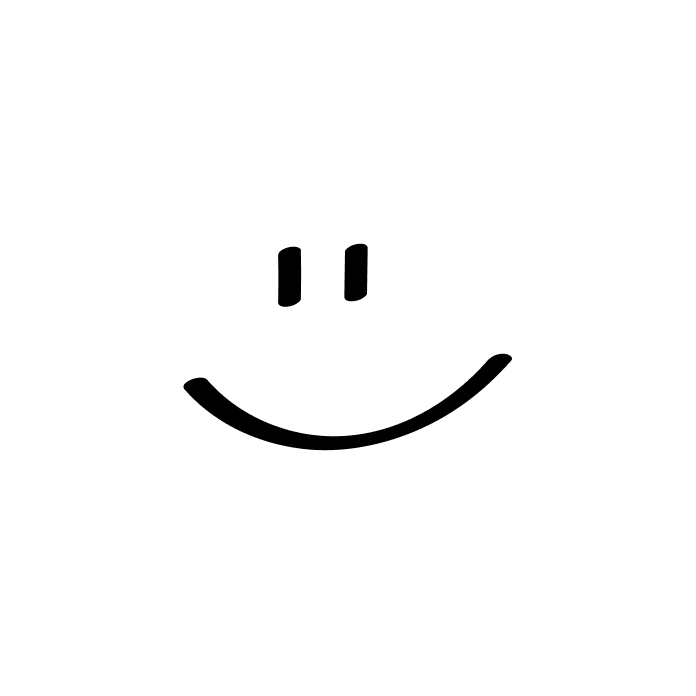 Niamh
Office Administrator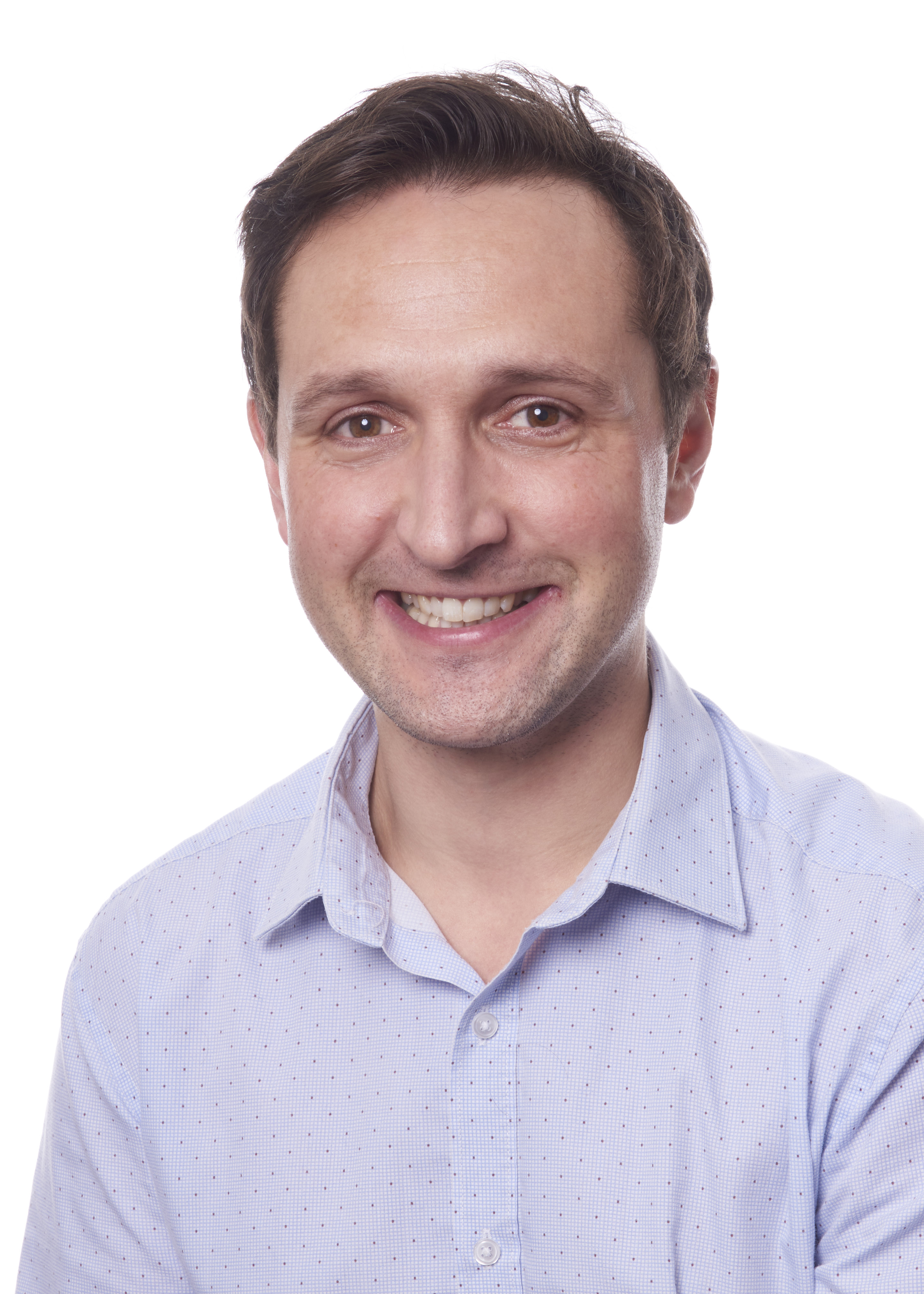 Oliver
Head of Marketing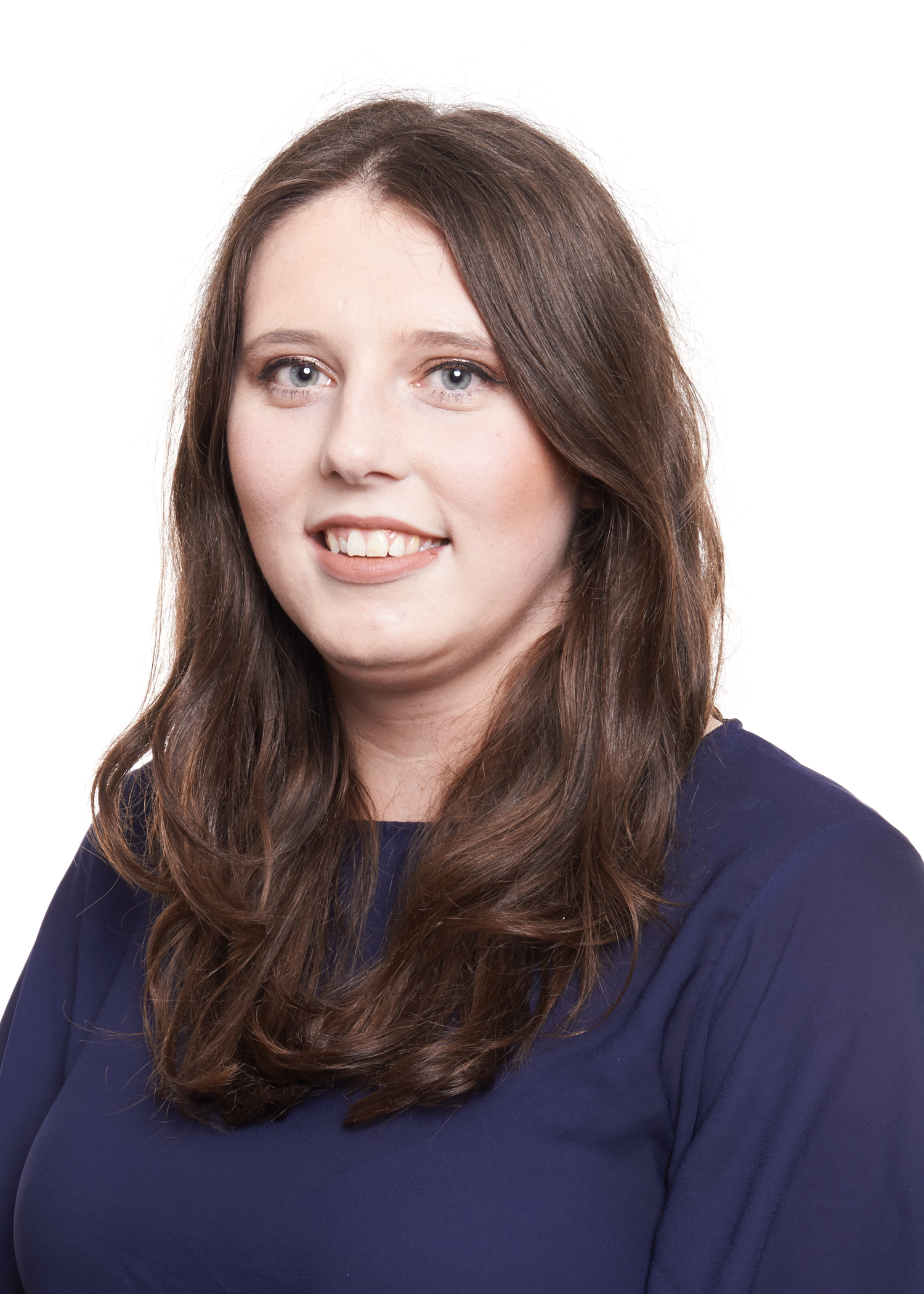 Olivia
Fused Sales Manager
I go out for food and drinks way too much and because of that, I go to the gym a lot. One embarrassing fact about me is that on my first ever driving lesson I crashed the car - I'm better now I promise!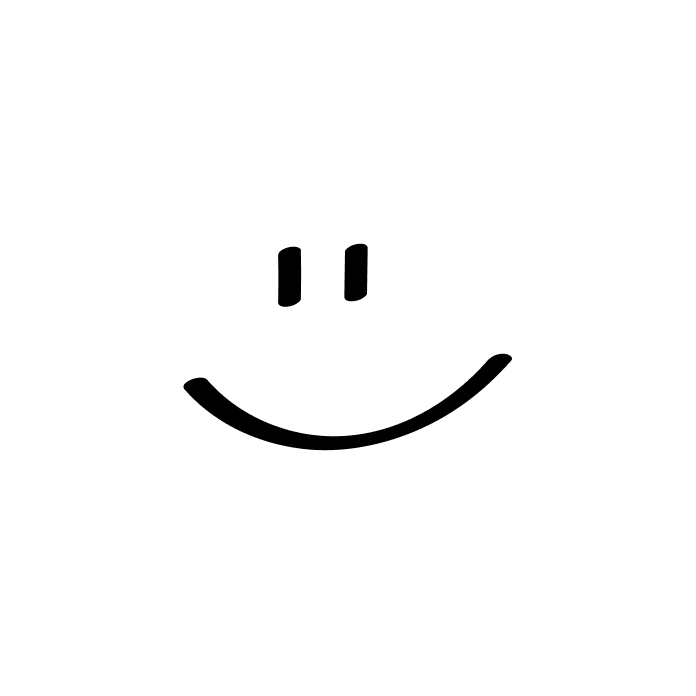 Olivia
Customer Retentions Advisor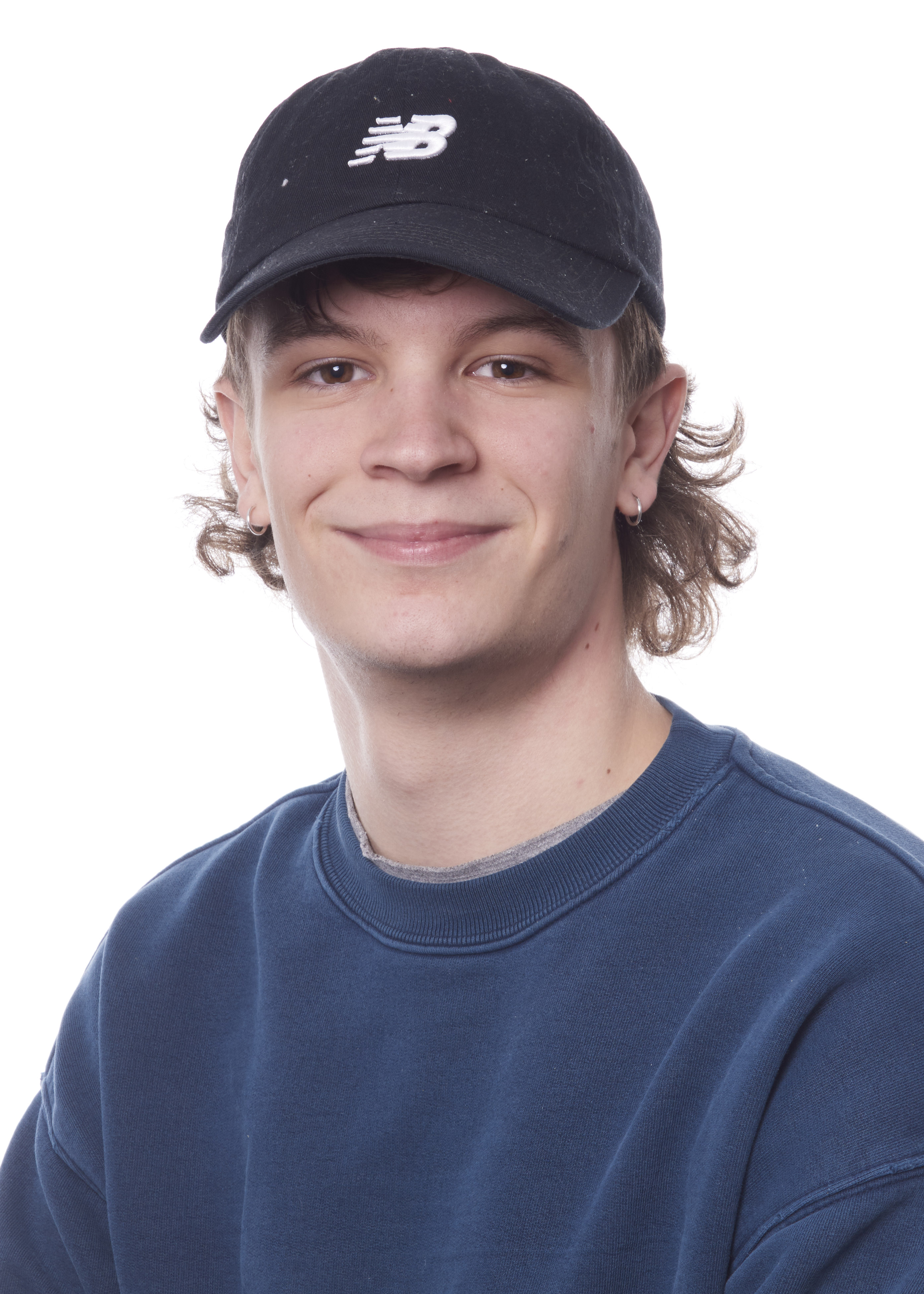 Owen
Customer Support Advisor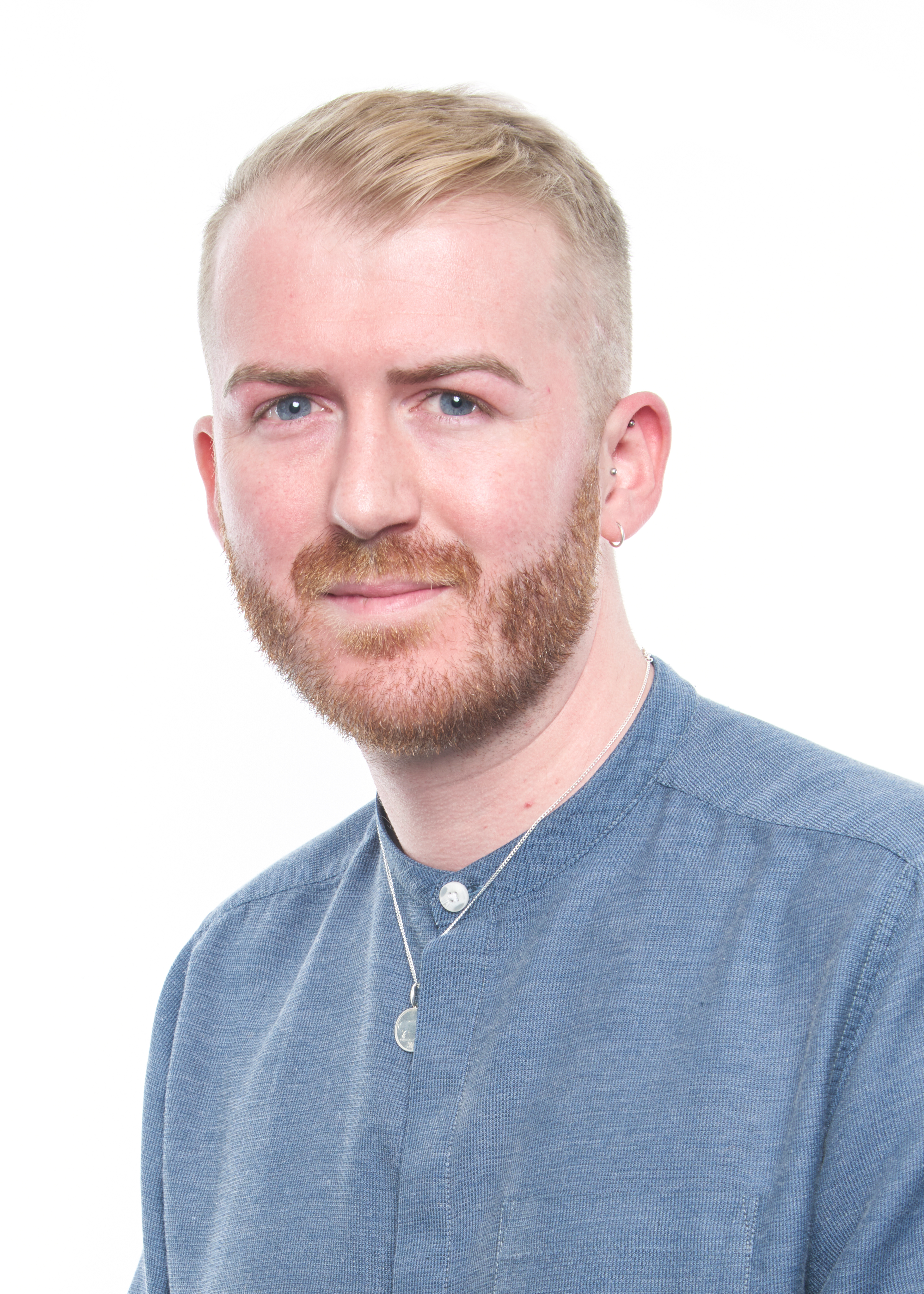 Paul
Customer Support Team Leader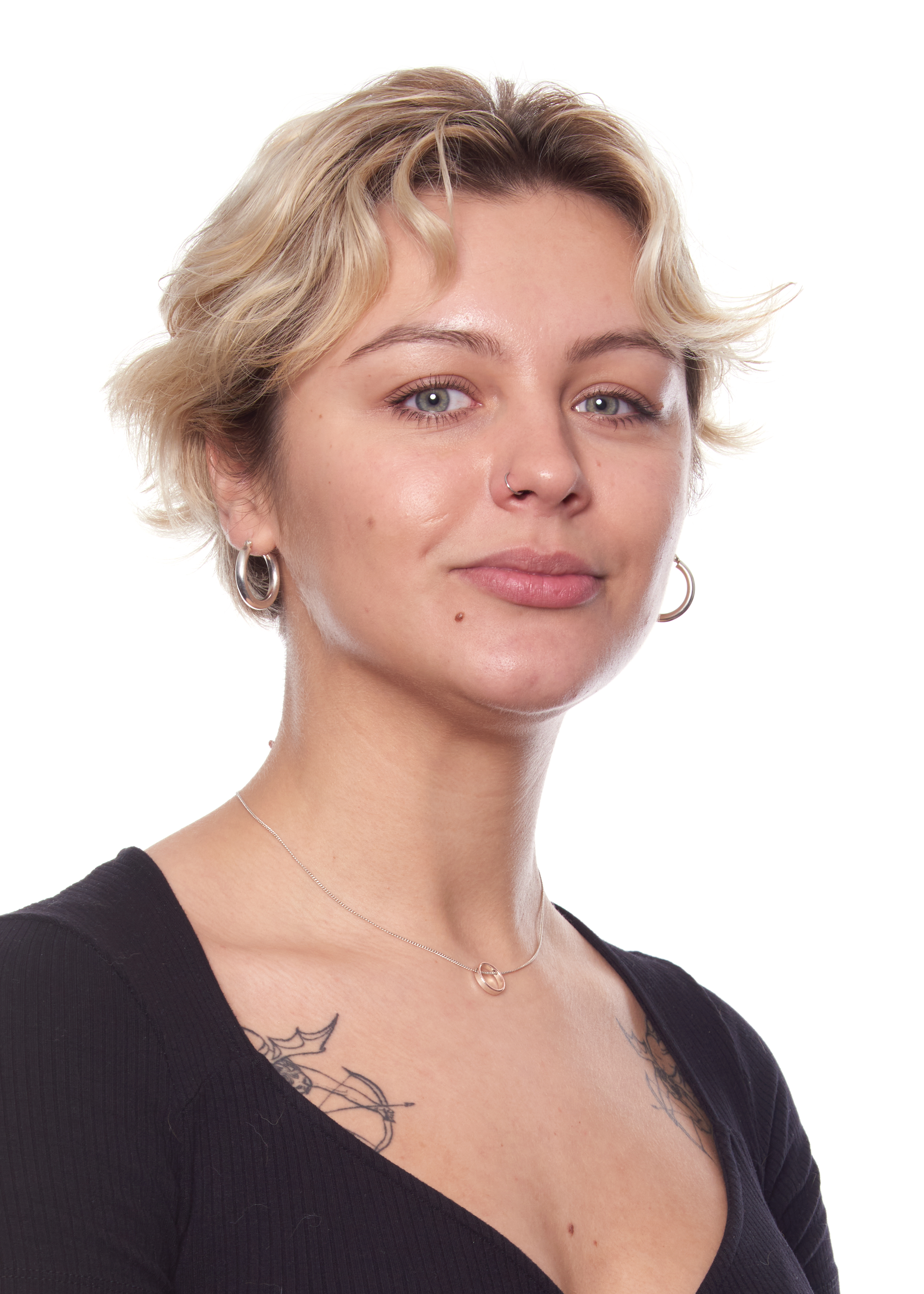 Pauline
Partnership Support Assistant
A jack of all trades - chef/radio DJ/artist/partnerships support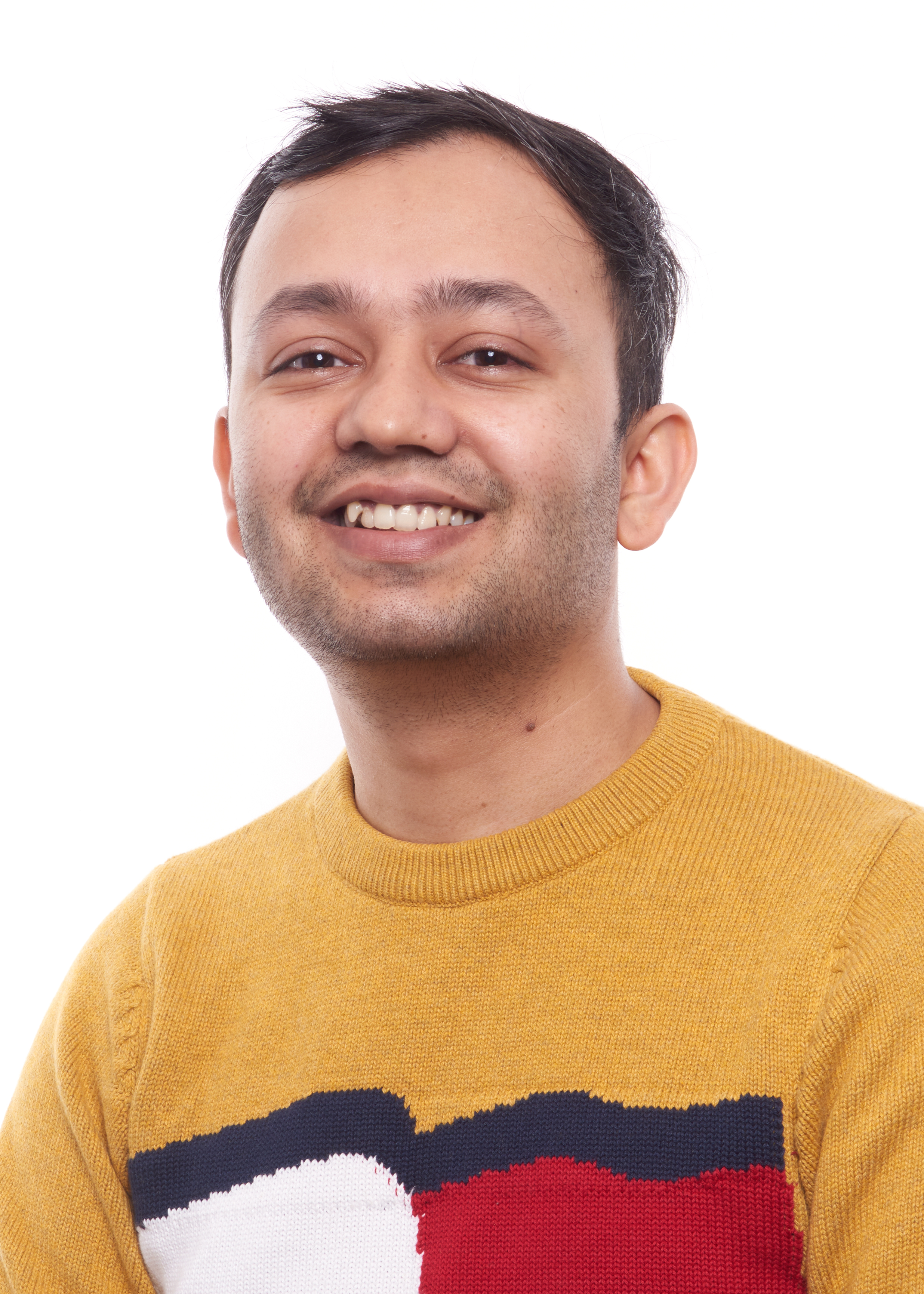 Pawan
Developer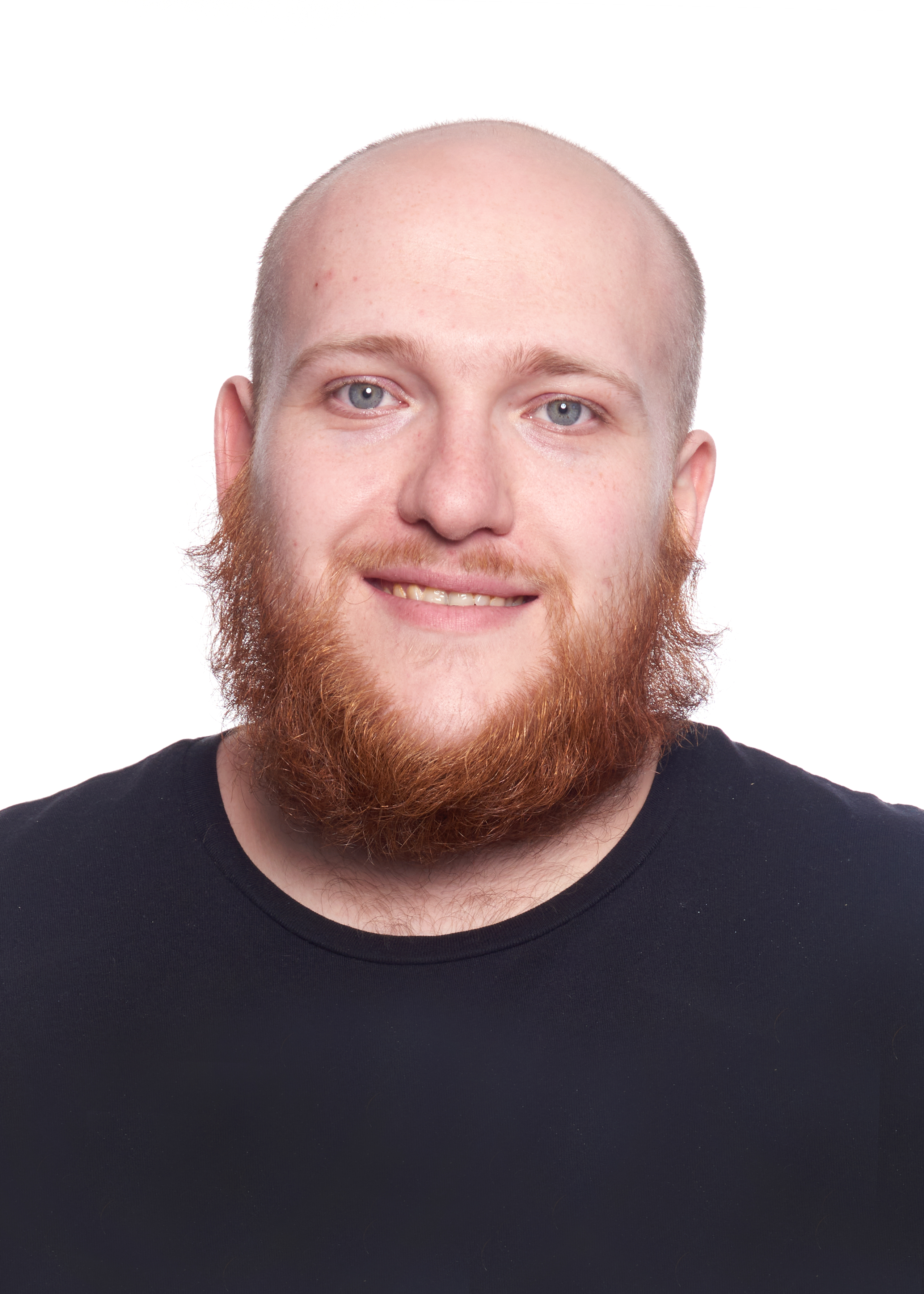 Phillip
Customer Support Team Leader
Outside of work my biggest hobbies are Video games, Rugby and Football. Unfortunately my biggest love of them all is Hartlepool United!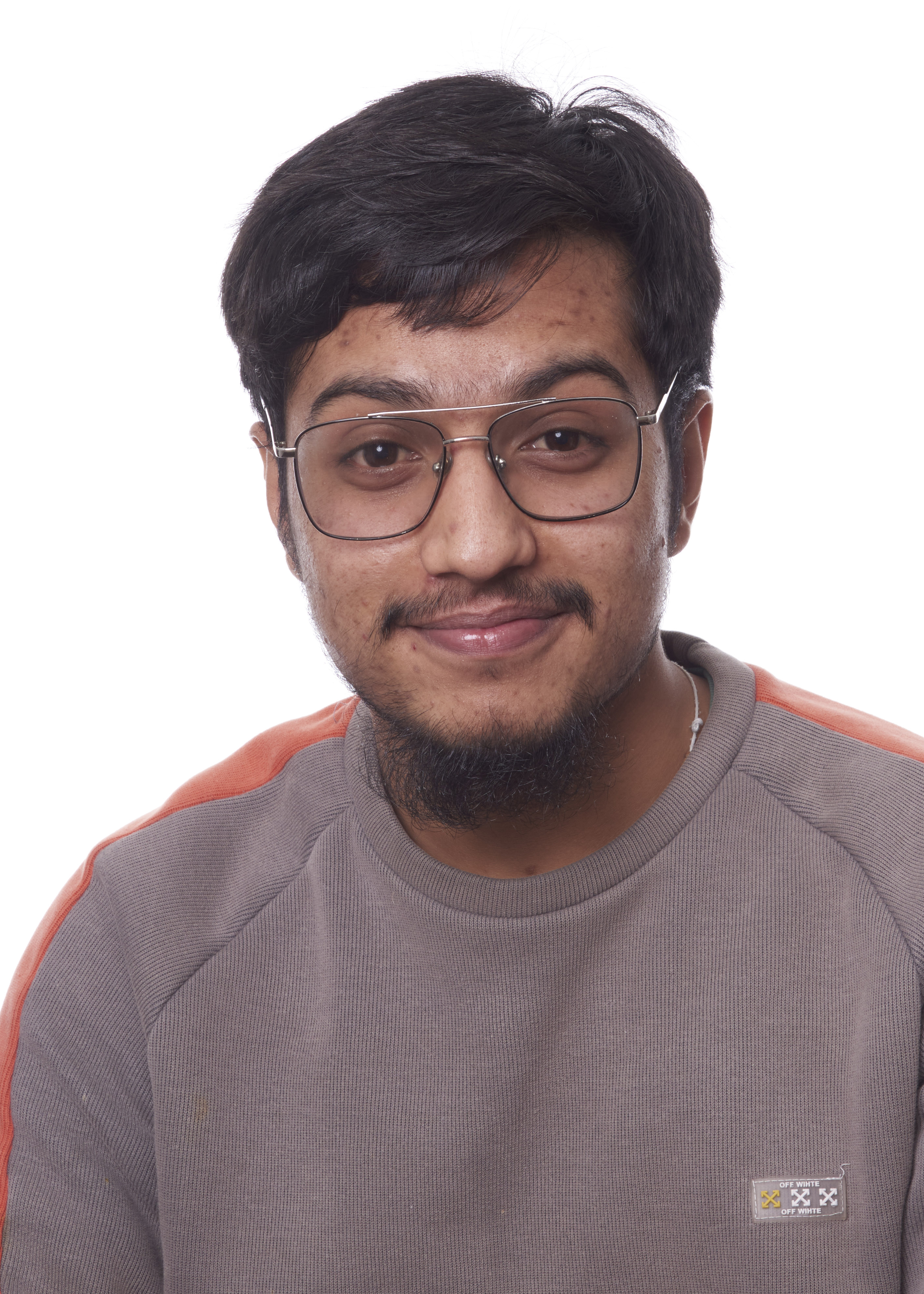 Pranil
Customer Support Advisor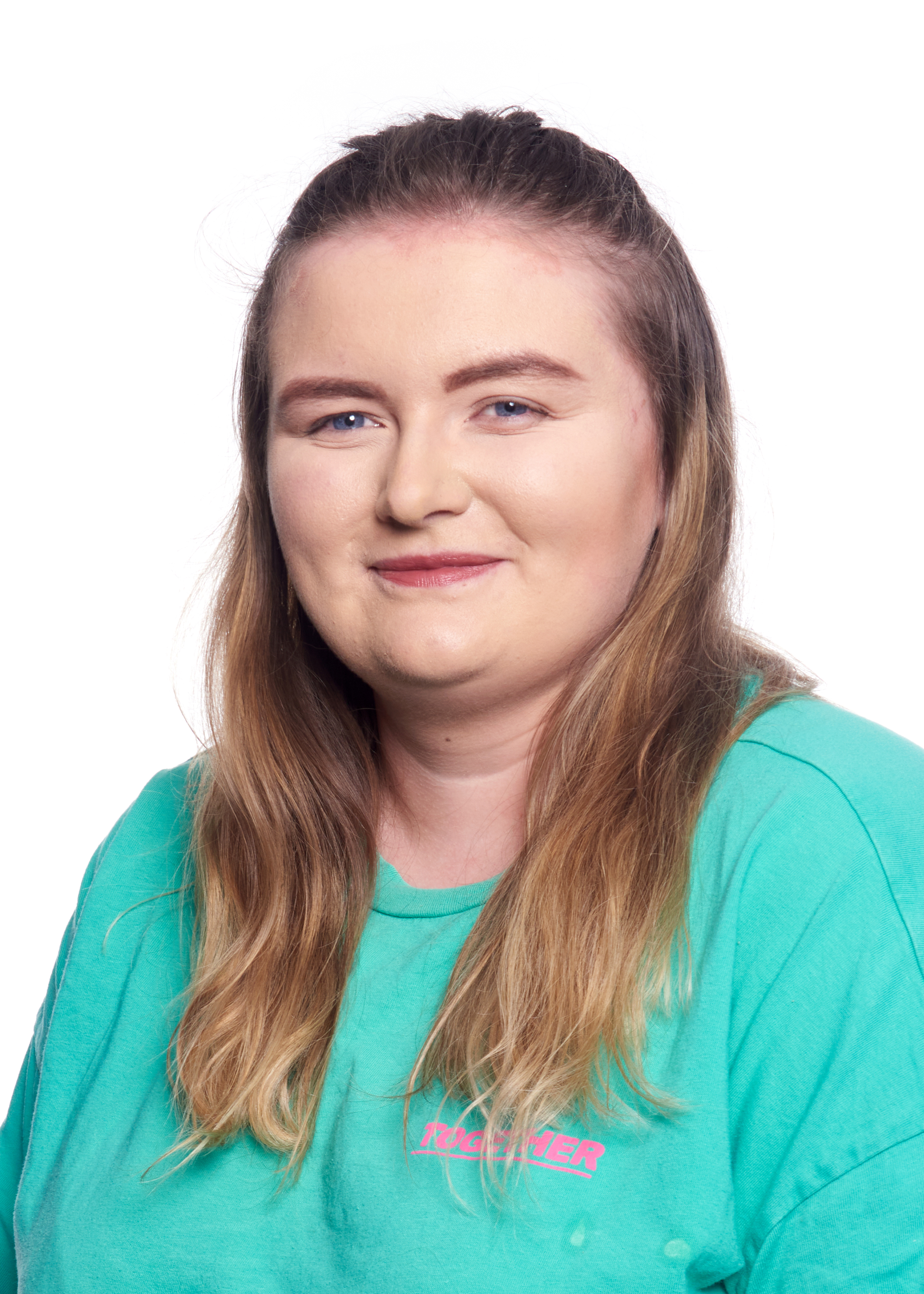 Rachael
Partnership Support Assistant
In my spare time I love cooking and watching crime documentaries. I also absolutely love all animals but especially dogs!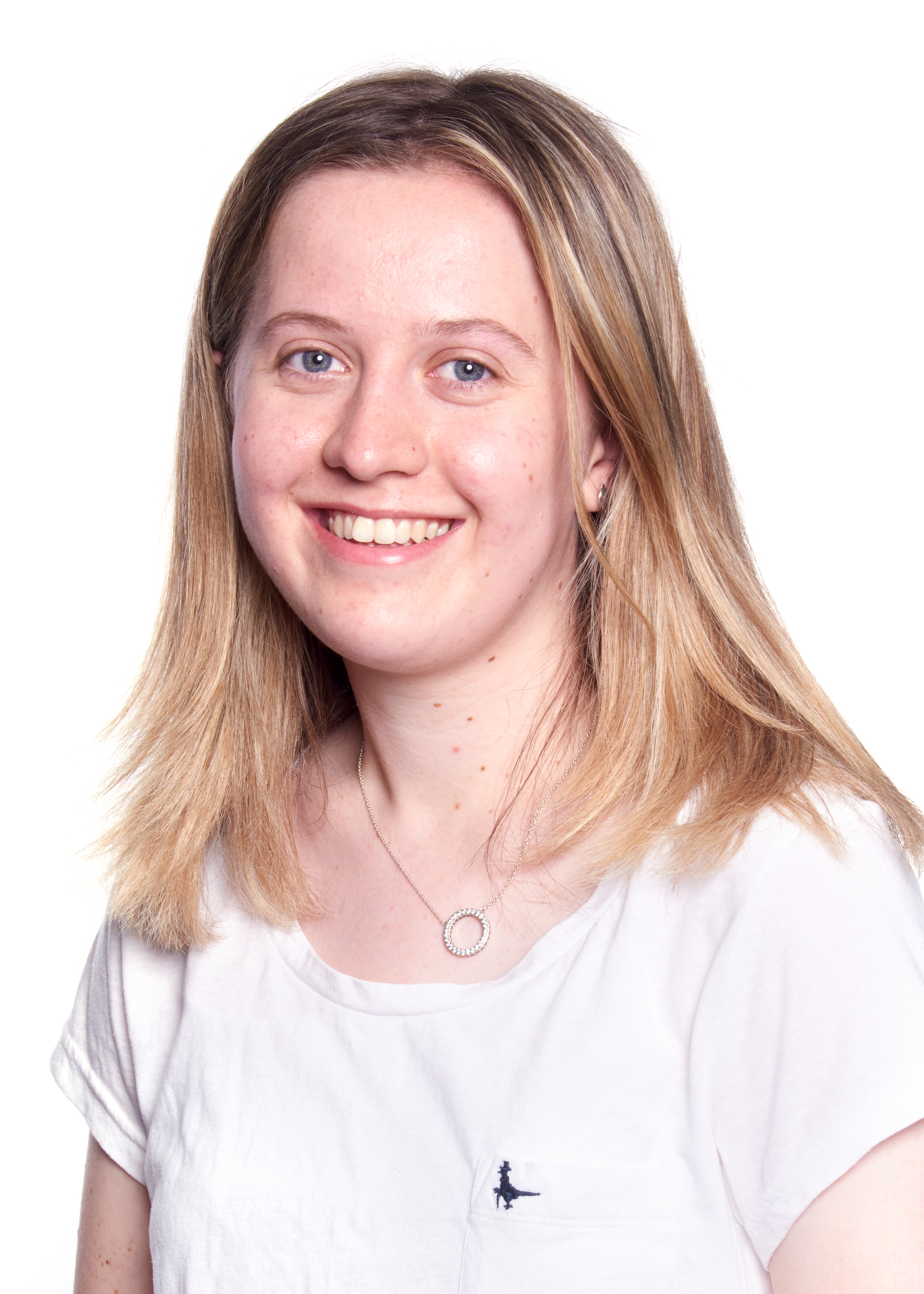 Rebecca
UX/UI Designer
I have a big, daft white Labrador called Barney who I love taking out for long walks on the beach. A couple of fun facts about me is that I used to do competitive figure skating before uni, and I could also ride a unicycle!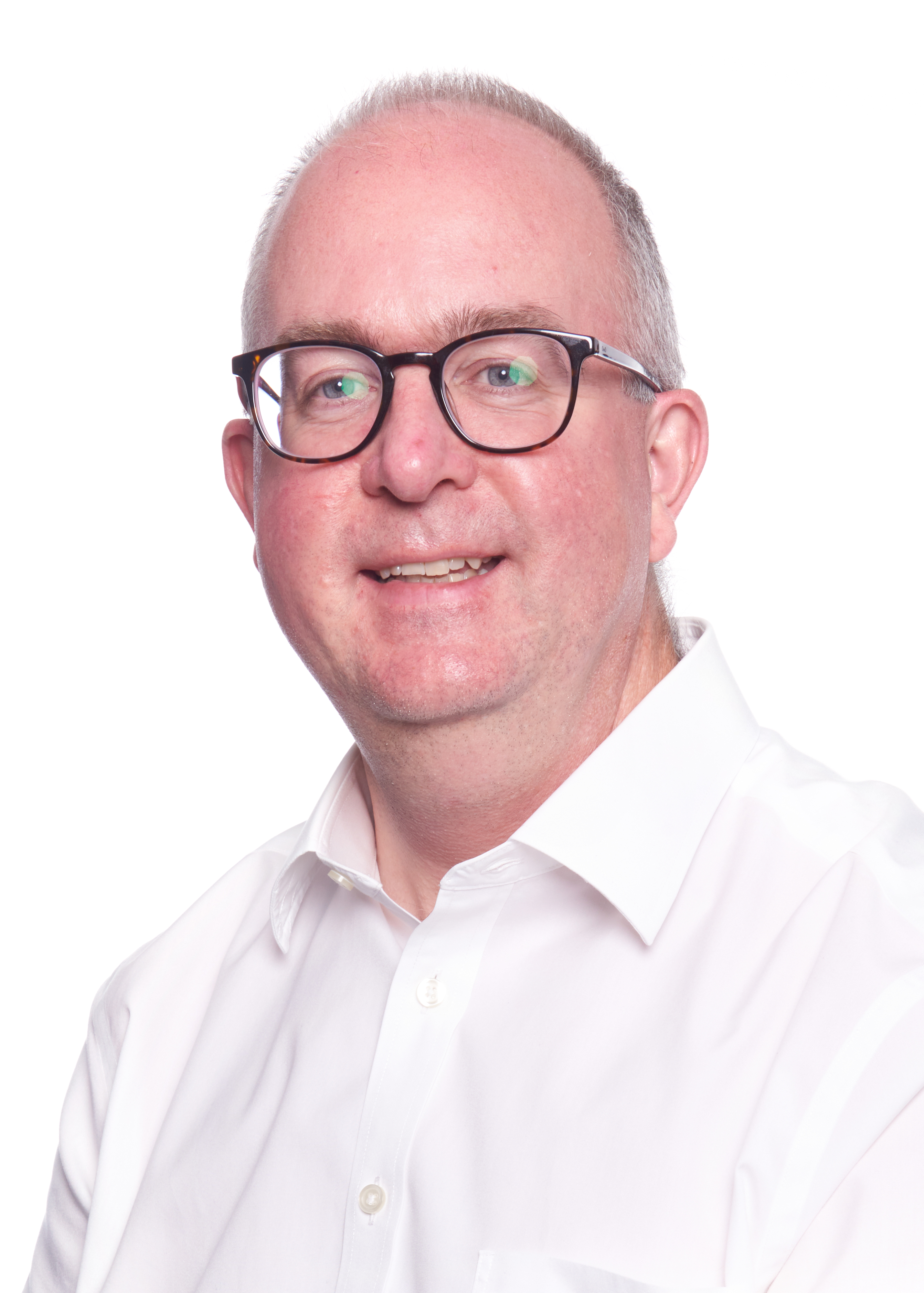 Rob
Finance Director
Joining OUB as the company FD in Nov 20 in the middle of a global pandemic was an interesting challenge to say the least! Football coach, Treasurer, gardener, dad & husband in my free time.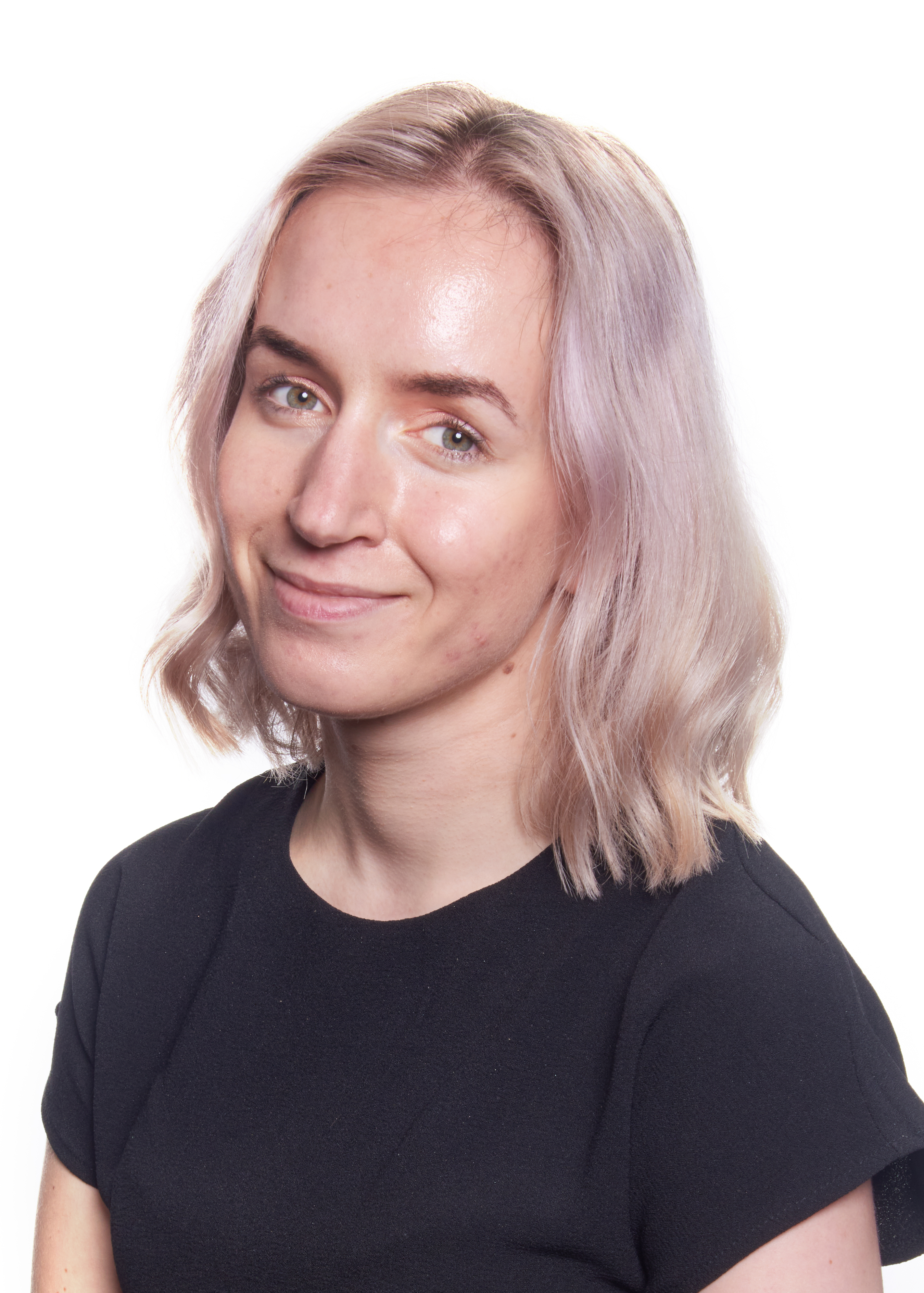 Ruta
Senior Customer Operations Assistant
I am Lithuanian adopted by Geordies. On my days off, you can find me eating all the pizza at Gingerino's or buying plants and espresso martinis at Horticulture! I am working on my creative photography projects and binging 'The Office', 'Brooklyn 99' or 'Parks and Recreation' on Netflix.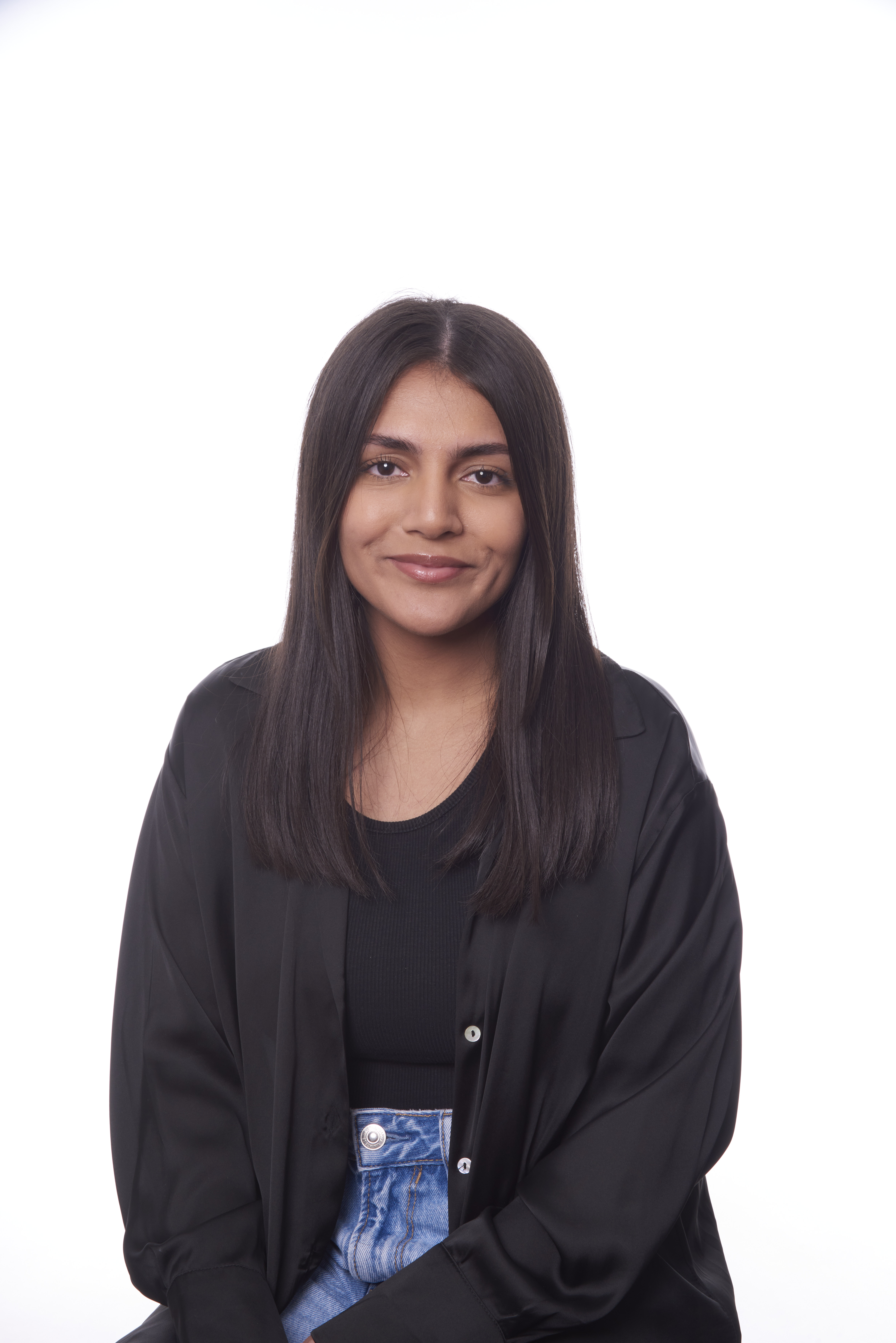 Sabah
Partnership Success Executive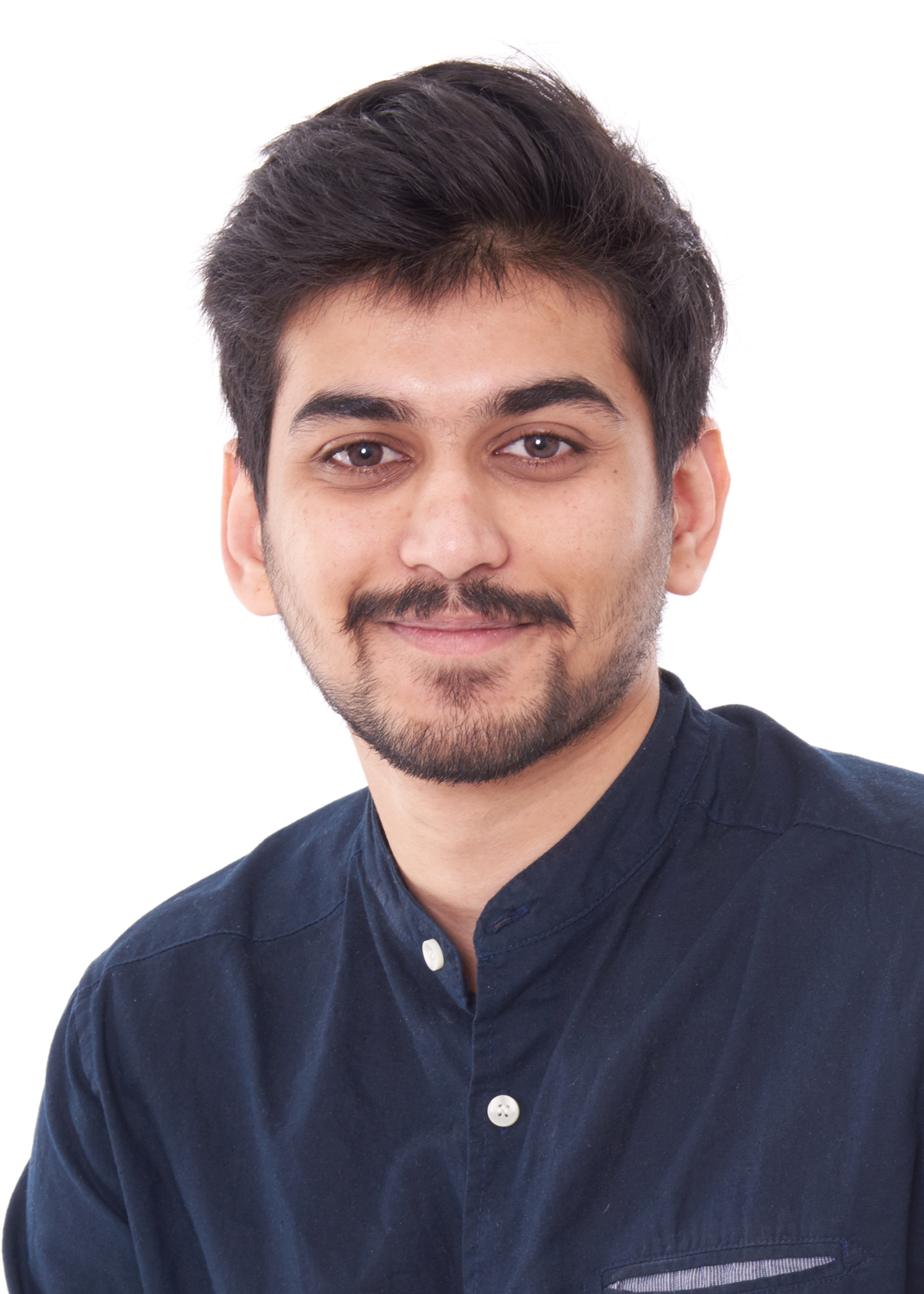 Sagar
Lead Developer
Football, video games, guitar & chess - are all things you'll find me doing outside of work! If there was ever a Football video game that could be controlled via a guitar whilst dressed as a chess piece - I'd lose my mind.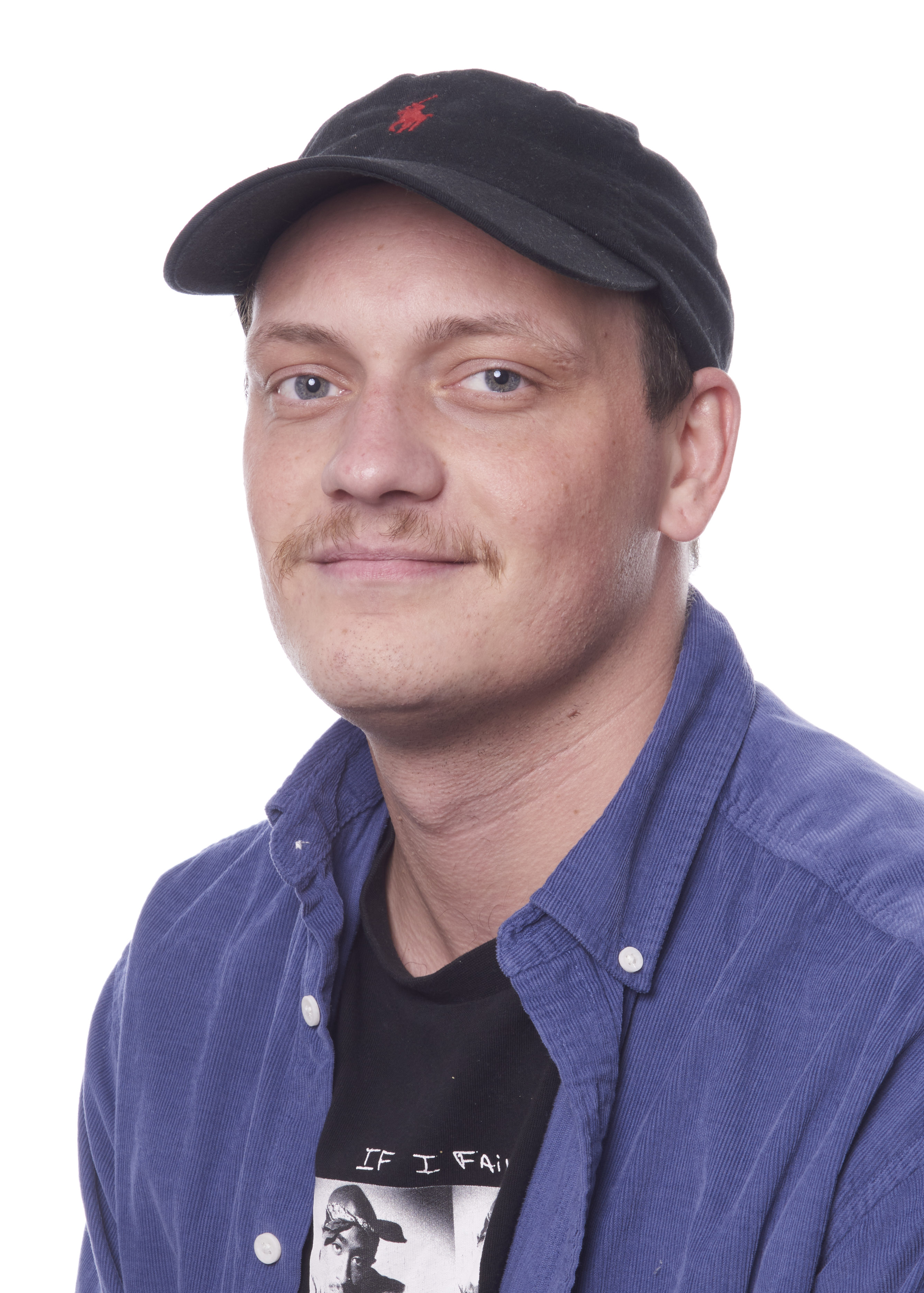 Sam
Sales Advisor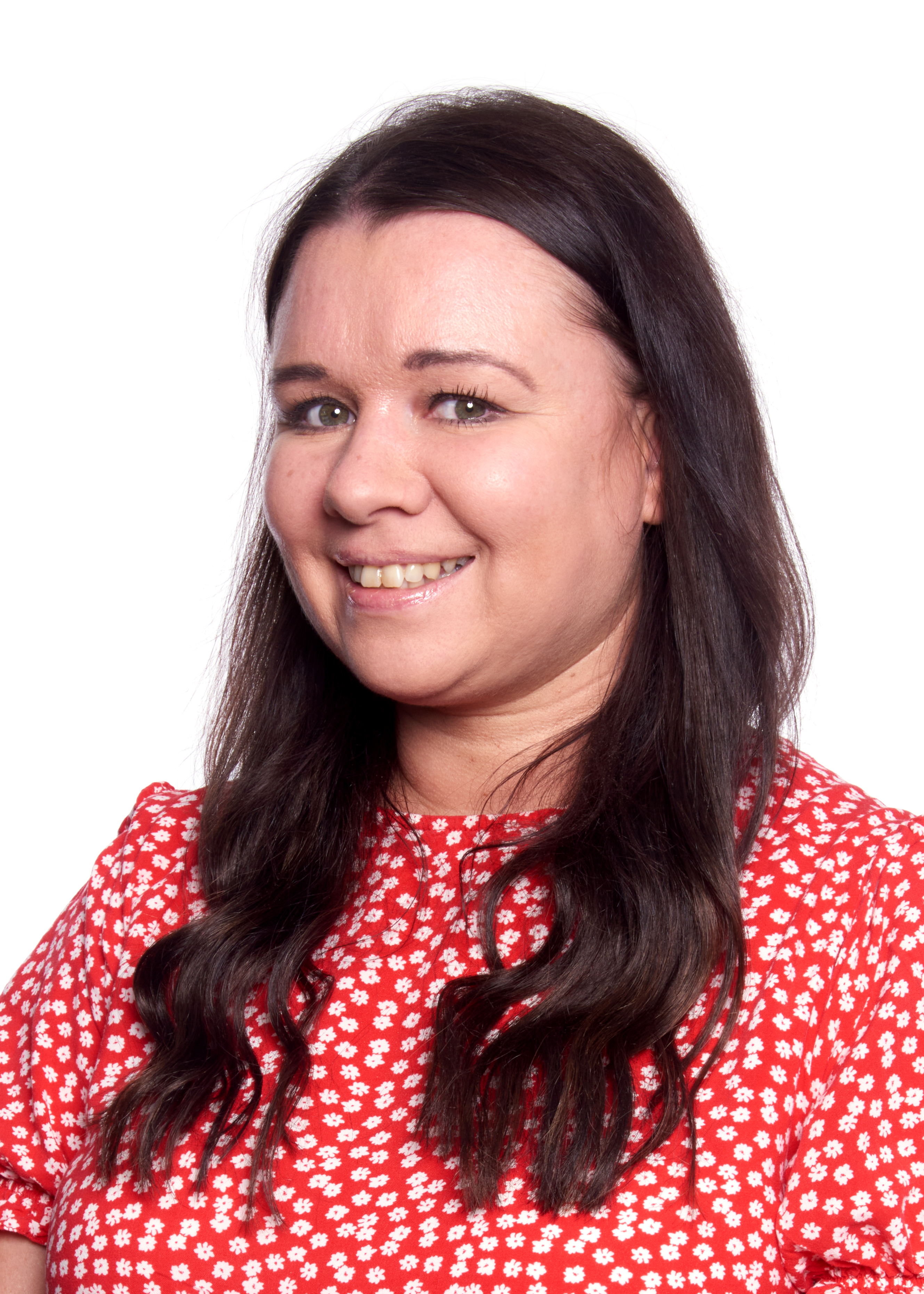 Sarah
Customer Support Manager
Outside of work you will usually find me out for long walks with the family or having a nice glass of wine with the girls. I am also a massive Newcastle united fan and love going to the matches! Give me an away day anyday!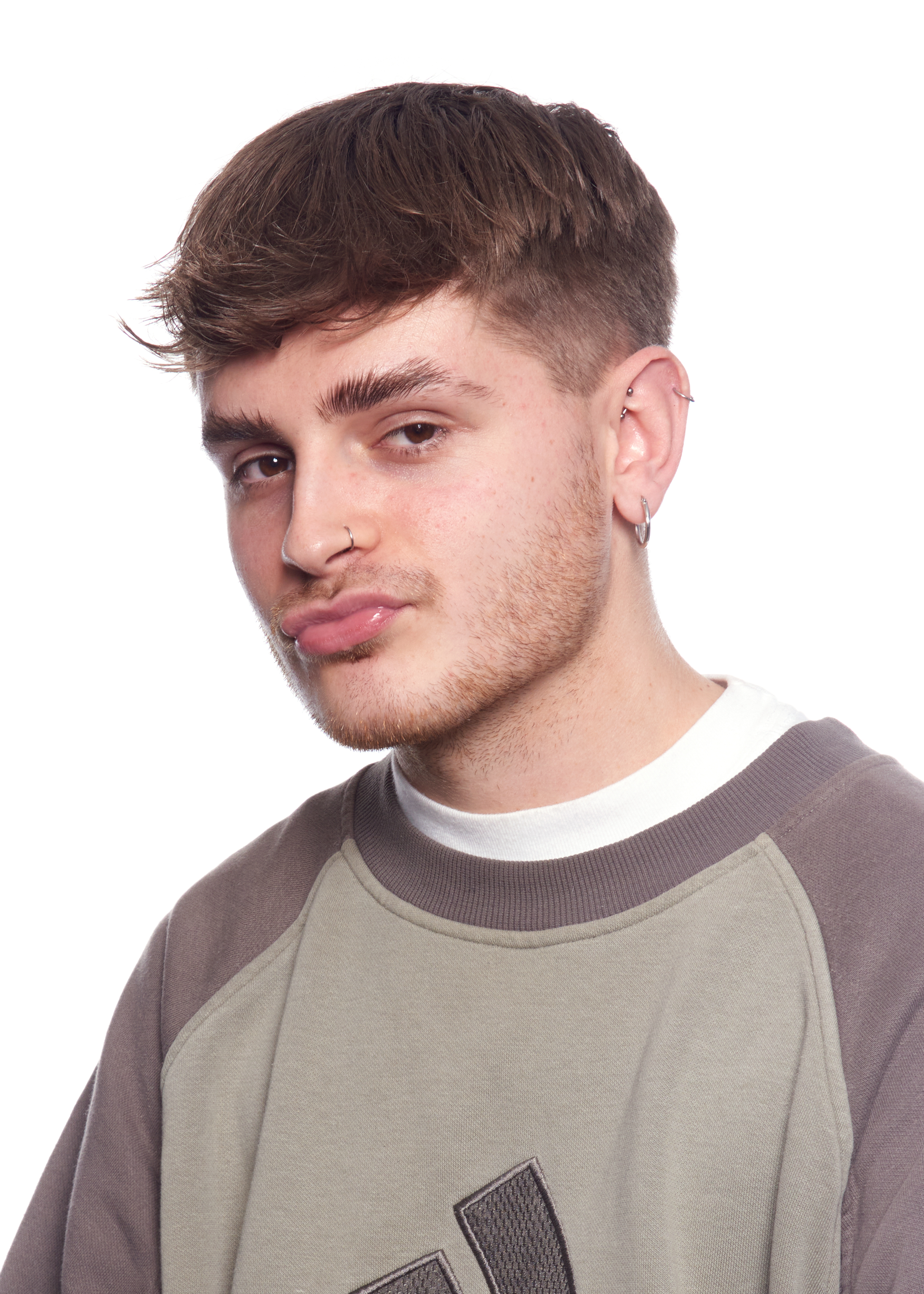 Scott
Senior Customer Support Advisor
Other than renewing your One Utility Bill package, I'm probably at a bar or out for food. Obsessed with all things music related, especially following my fave music artists around the country on tour.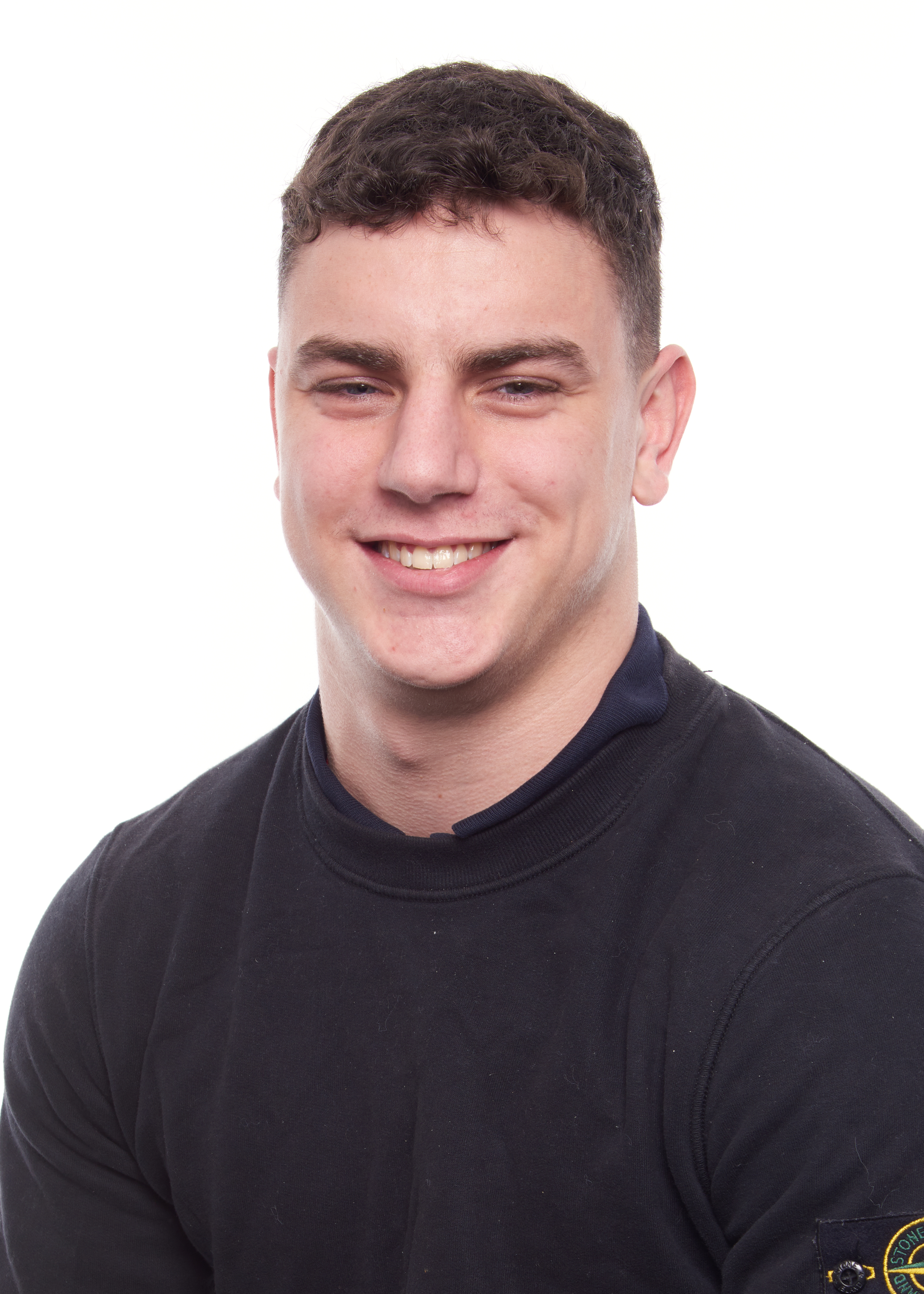 Sean
Sales Advisor - Fused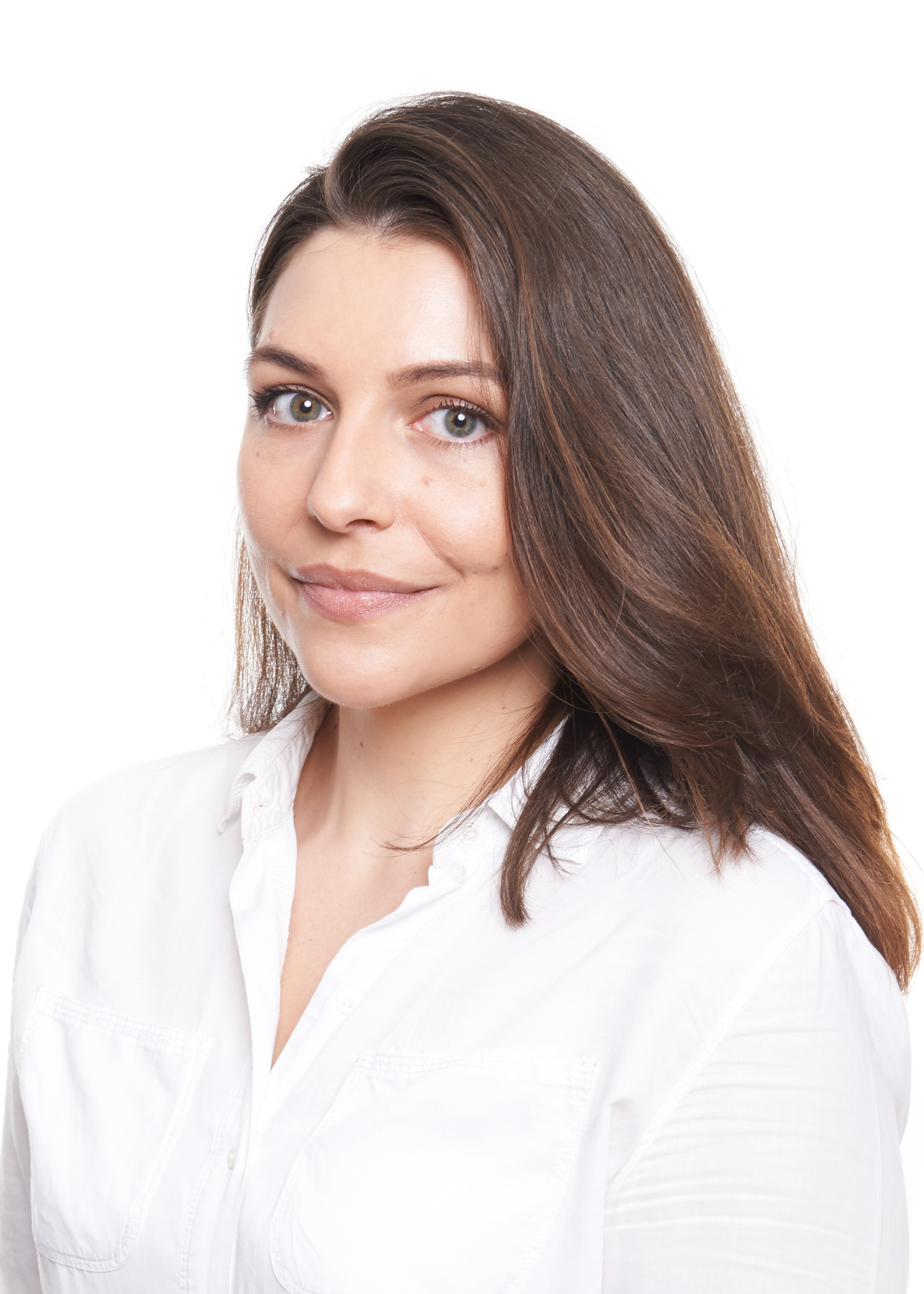 Shay
Operations Director
I have a really daft Irishdoodle who I try to train and fail miserably - good thing he is cute. A fun fact about me is that I was Archery Captain in High School - think Katniss Everdeen but 1000x better!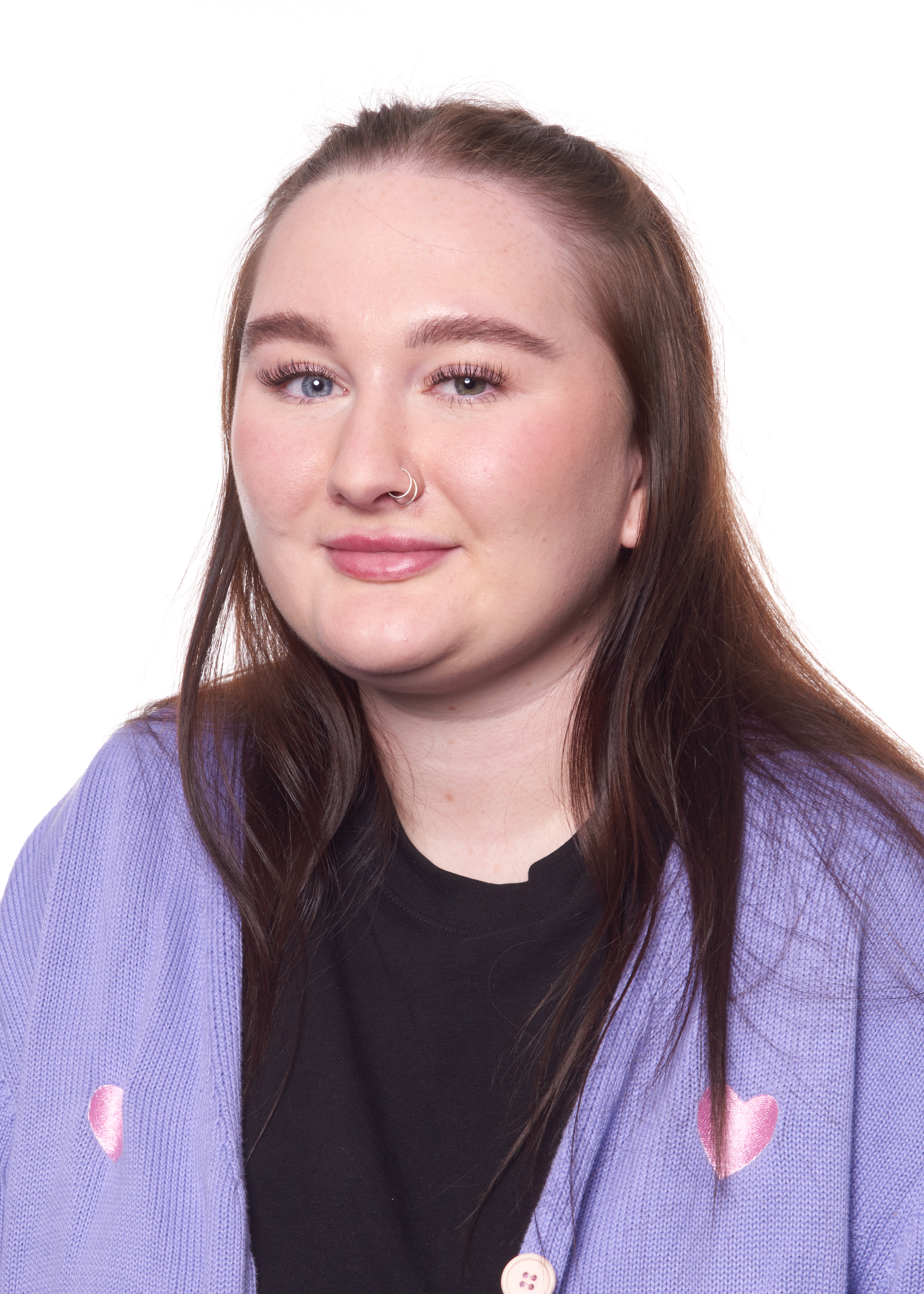 Sophie
Senior Success Executive
Happiest when at the pub, exploring a new city (the latest was Venice) or socialising with my friends!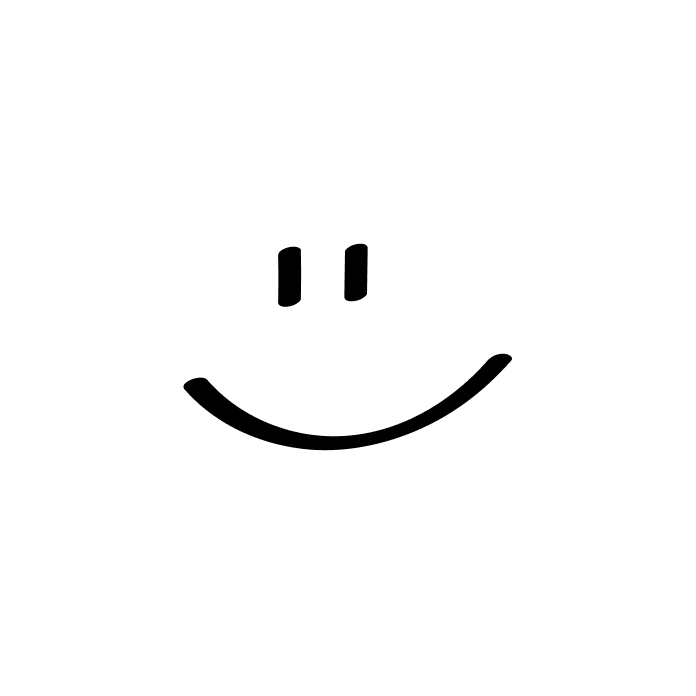 Steven
Sales Development Representative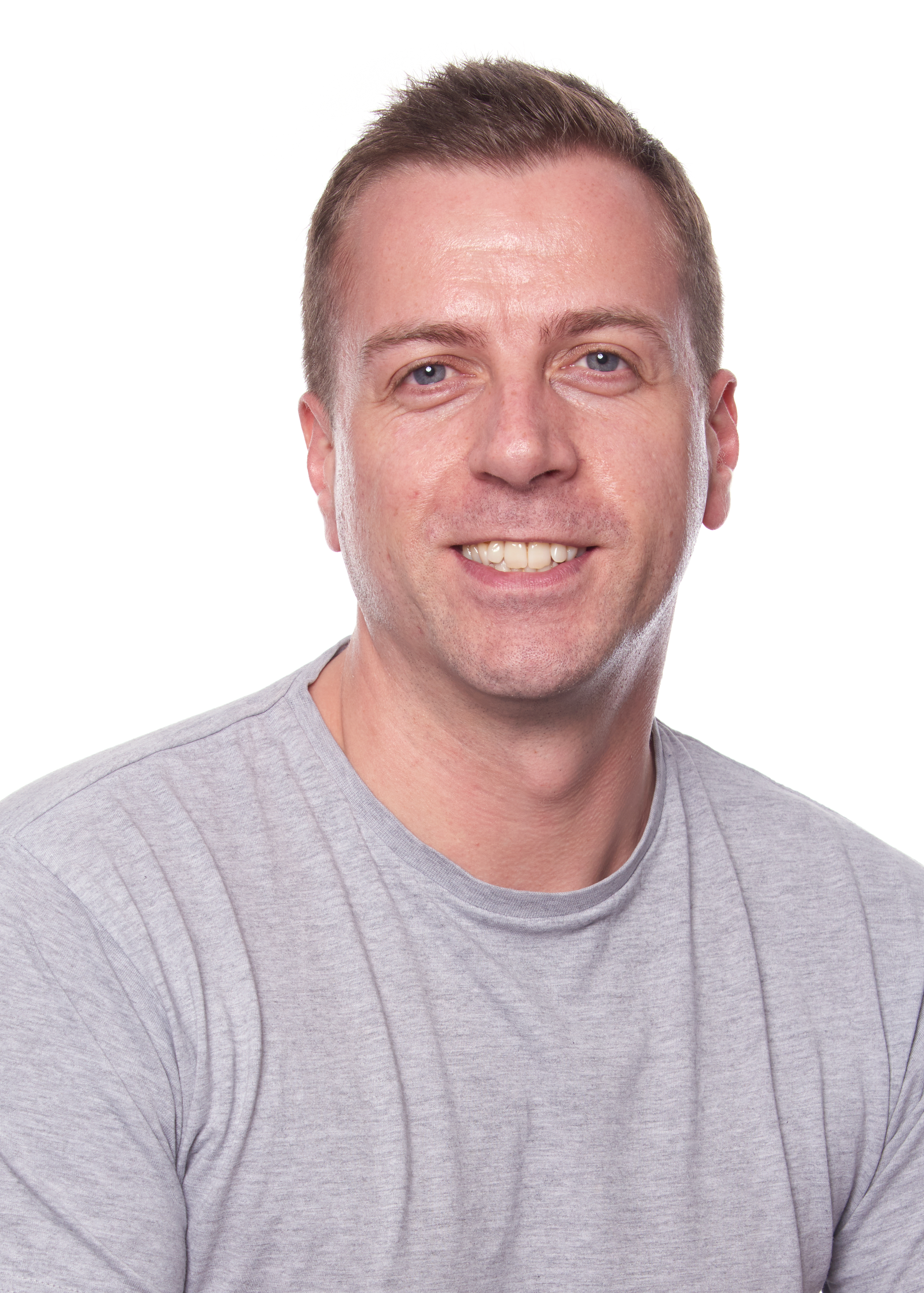 Tom
Junior Developer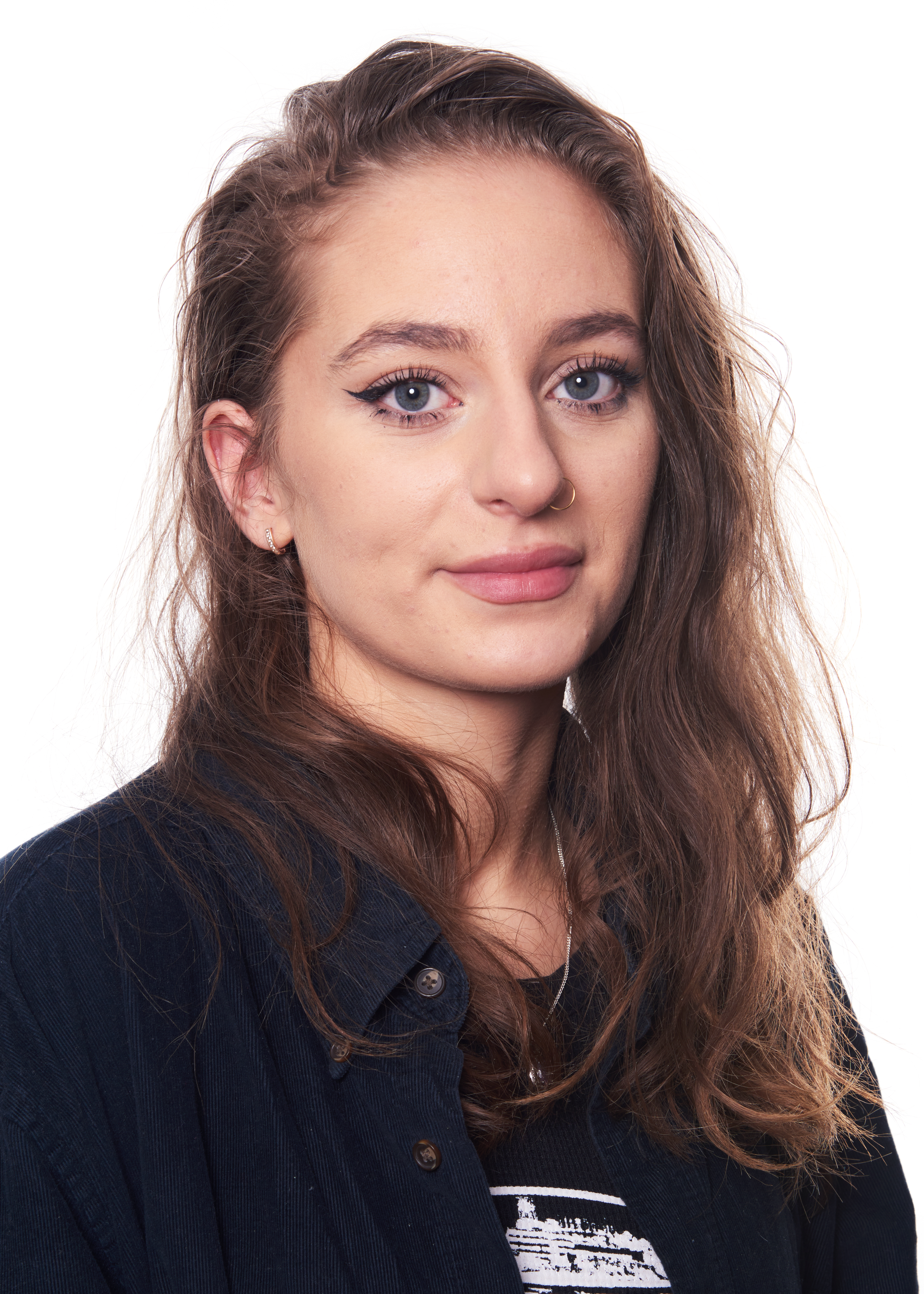 Viktoria
Senior Sales Advisor
Hi, i'm Vika. I love music and art. If i'm not working then I'm either seeing my friends and going to new places and learning new things or playing music and making art. I am a creative genius, as one would describe themselves. I speak 3 languages and love making dollaaa.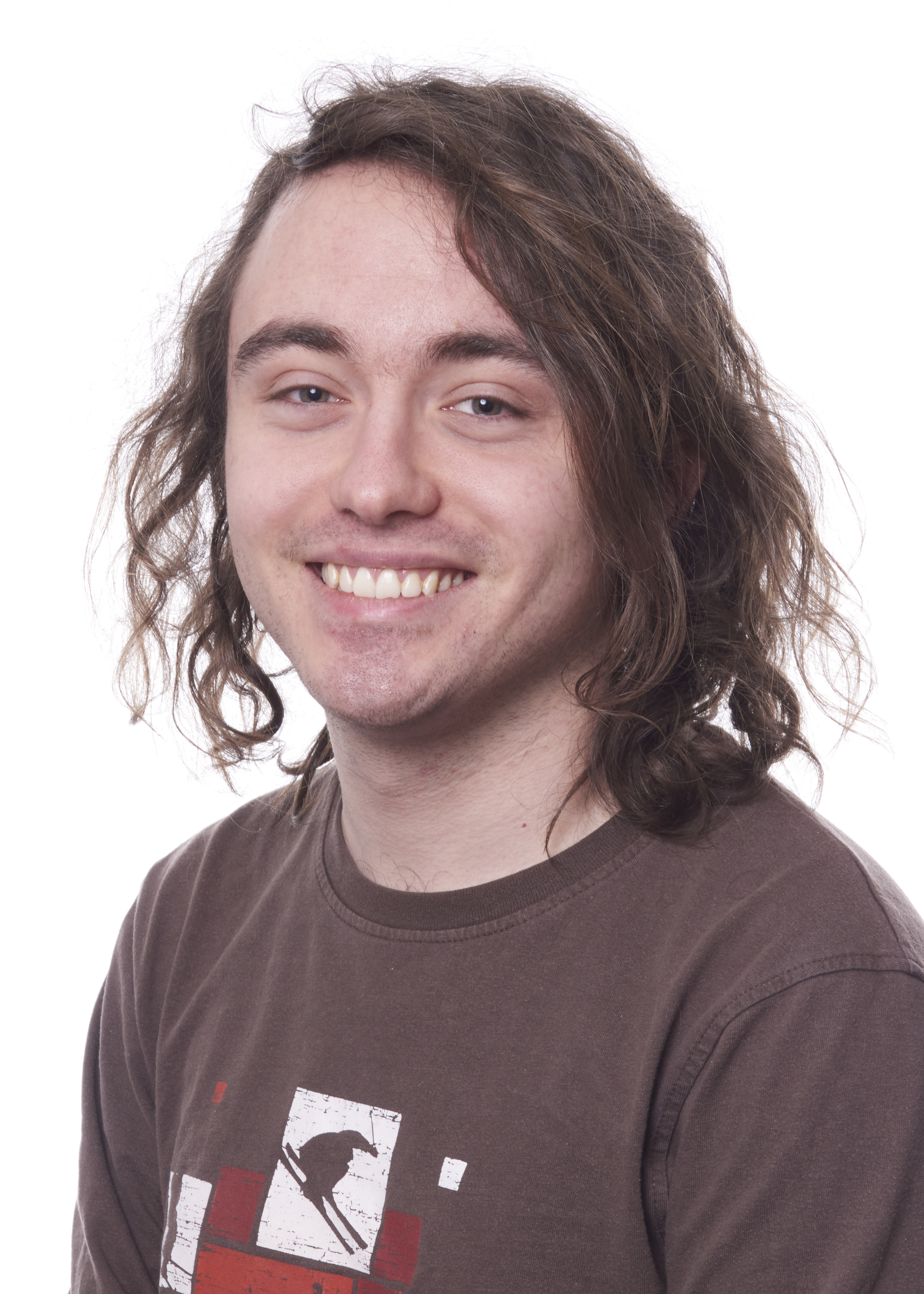 Will
Customer Support Advisor
If you would like to hear more about our services, get in touch today and our team will be more than happy to help!