3 steps to set up
Easy set up

Training and onboarding from our super friendly Partnerships team.

Quick quotes

Give your student tenants a quick, easy quote for a bills package alongside their rent.

Start earning!

You're done! Our team takes it from there, and you'll get commission from every package your tenants buy.
Sound good? Book a call with the team to learn more and start the set up process.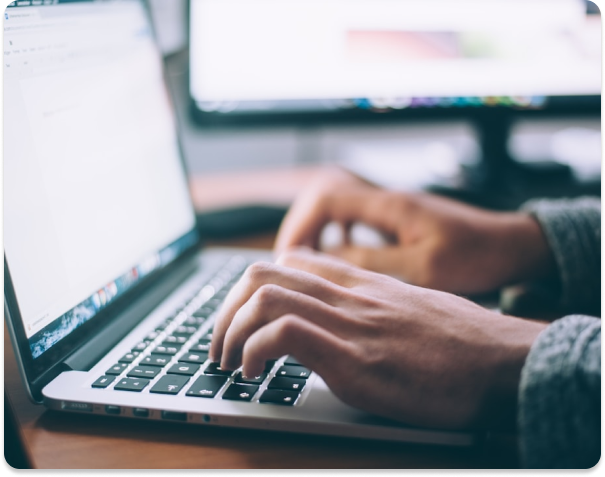 Why agents love student referrals from One Utility Bill
Boost student appeal
Make it even easier to let your properties with a whole load of convenience and other benefits for your tenants.
Save time
No bills admin or extra work. Just do what you're good at, and let our expert student bills team handle the rest.
More revenue, less risk
Your student referrals portal means boosting your revenue, and avoiding the risk of trying to predict energy prices for the coming year.
How it works
Give tenants a quick quote
Help tenants build a package with the services they want to get a bespoke quote in less than 2 minutes.
Tenants get an email with their own logins
They can make a decision and finish set up from their own dashboard.
Our student bills team take it from there
If your tenants need extra support, there's a whole team on hand to help out.
You get commission
Every time your tenants buy a package, you get commission as a thanks!
Don't just take our word for it
Here's what our agents have to say about working with One Utility Bill:
So far so good
Excellent customer service, speak to a friendly human straight away. Only just started using the online portal but seems very intuitive and takes a lot of the hassle out of this otherwise laborious process. Will update my experience if this goes smoothly, but so far it seems great
Great Service!
Rachael is always quick to help - many thanks, Rachael!
Great service and support
Easy to use service with support staff that follow up when more information is needed so you know that the correct information is being passed to the right places.
Insights and guides
Here are some of our latest insights, and some guides that might be useful for you or your tenants